THURSDAY
Make + Bake: Vitrigraph Panel at Brazee Street School of Glass.  Experience the vitrigraph – pull hot glass from a wall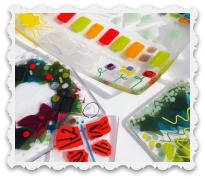 mounted kiln! Students will learn how to safely pull gestural vitrigraph lines and will then design their own 10×10" hanging glass panel using these unique glass elements. $80
FRIDAY
SOG Kids: Glass Gift Studio Time:  Brazee Street Studios.-Dec. 20 1-4 pm.  Create gifts in glass this holiday season! We're opening up the studio for Make+Bake style Studio Time for all ages. Choose between a variety of Make and Bake projects including plates, bowls, sun catchers, channel plates, platters, and more! Work independently or as a family. Choose one object, or a few- just make sure you'll have enough time to finish.  If you have never taken a class at Brazee before, a short demonstration of materials will take place at the listed start time. If you do not need an introduction, you may arrive no later than 3:30pm. Registration is required so we can best prepare for your visit. Price varies depending on project chosen   http://www.brazeestreetstudios.com/home/classes/sog-kids.html
SATURDAY
Open House – Ornaments: Brazee Street Studios.  Dec. 21 10am-1pm  Celebrate the holidays by making ornaments with your family! Bring your parents, grandparents, siblings, and children to this introductory class and create fused glass ornaments for each other or someone you love. Open to all ages (we suggest 4+), kids young and old! Ornaments fired and ready in time for the holidays. No experience necessary.  $15  http://www.brazeestreetstudios.com/home/classes/sog-kids.html
SOG Kids: Portraits- Brazee Street Studios.  Dec. 21 1:30-3pm  Bring your young artist to Brazee and create glass art! Capture the personality of your subject as you create a portrait showing all those special things that make your loved one 1 in a million. Students will use a variety of Bullseye Glass materials to create a one-of-a-kind 6×8" fused glass self-portrait, ready just in time for the holidays. No experience necessary. Age 6+.  $30/portrait  http://www.brazeestreetstudios.com/home/classes/sog-kids.html
Last-Minute Ornaments at Public Library of Cincinnati and Hamilton County Monfort Heights Branch, 3825 West Fork Road. Teens, want some last-minute decorations for the holiday? Create a one-of-a-kind ornament for your tree using a variety of embellishments. Registration required. Free Call 513-369-4472. http://www.cincinnatilibrary.org/programs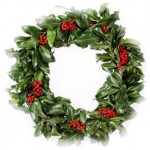 Wreath-Making Workshop at Public Library of Cincinnati and Hamilton County Harrison Branch, 10398 New Haven Road.  December 21, 2013 3 p.m.  Celebrate the beginning of winter break by making wreaths at the library. For grades 6-12. Registration required. Call 513-369-4442.  Free  http://www.cincinnatilibrary.org/programs
ManaTots at blue manatee 3054 Madison Road, Cincinnati, OH 45209. Stories, songs and fun! Free, children up to age 4.  www.bluemanateebooks.com
SUNDAY
Third Sunday Fundays at Taft Museum of Art.
Bring the whole family to the Taft Museum of Art on select third Sundays to explore, create, and play. Activities are free and ongoing, so drop in when you have time and stay as long as you like. Monthly Theme: http://www.taftmuseum.org/?page_id=200  FREE. No reservations taken. Information: (513) 684-4515. Free
ALL WEEKEND
Holiday Toy Trains at the BehringerCrawford Museum in Devou Park.  With 250 feet of train track, over thirty push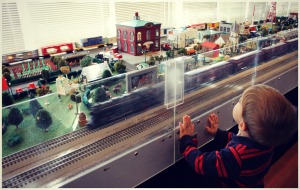 buttons, countless miniature buildings, several zooming trains, and a  layer of fluffy fake white snow, the Behringer Crawford Holiday Toy Train provides families with a great day of fun.  The Behringer Crawford Museum is located in Devou Park at 1600 Montague Road.  859-491-4003. For the 2013 Holiday Season the Toy Trains will be on display until January 19, 2014.  For more information see our post about the Behringer Crawford Toy Train Display.
Realm of the Immortals: Daoist Art in the Cincinnati Art Museum Now through January 5, 2014   FREE. Parking $4 for non-members, free for members The Eight Immortals are coming to Cincinnati! From acupuncture to martial arts, from calligraphy to feng shui, all Chinese art is based on Yin and Yang cosmology and its notion of balance and counterbalance. How did this folk religion become the popular culture from China centuries ago? You will soon know the answer when you explore the intricate stories of the Immortals in our new exhibit Realm of the Immortals: Daoist Art in the Cincinnati Art Museum. This exhibition of more than seventy-five objects from the Cincinnati Art Museum's Chinese and Japanese art collection, most never on display before, will enlighten the visitor on the true principles of Daoism and its influence in eastern philosophy by featuring the Eight Immortals.
Ornament Blow: Neusole Glassworks  You can blow your own ornament. It is from 10-8. Call or e-mail to schedule your session any time between these hours: 513-751-3292, [email protected]  656 E.McMillan St, Cincinnati, OH 45206  $35 an ornament
Testimony of Faith Exhibit  through January 26 at The Public Library of Cincinnati and Hamilton County   ~Free~ This time of year brings a variety of celebrations for religions around the world. Explore their roots with the exhibit "Testimony of Faith: An Exploration of World Religions," on display in the Joseph S. Stern, Jr. Cincinnati Room at the Main Library through Jan. 26.
Take the whole family to see the Ensemble Theatre's production of Around the World in 80 Days.  Make holiday memories with a day at the theatre!  Several Family Friendly Cincinnati writers attended a preview of the show, and are raving about the show.  Read all about it in this post on Family Friendly Cincinnati.
Santa Skates
at the USBank Ice Skating Rink on Fountain Square every Saturday & Sunday!  Visit the
Fountain Square website
for all the details!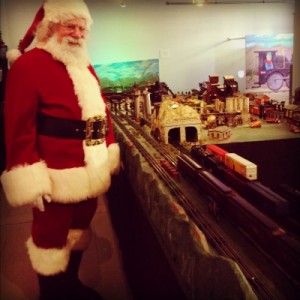 Newport Express Holiday Depot at  Newport on the Levee  The Newport Express Holiday Depot is a brand new, customized train attraction that will also feature a Lego display by OKILUG – including a model of Cincinnati's Music Hall – family photo opportunities, and visits with Santa!  General admission tickets are $5.00 and children 3 and under are FREE (one child free with  one paying adult).  Read about our visit at http://www.familyfriendlycincinnati.com/2013/11/28/see-trains-lego-santa-newport-express-holiday-depot/
A Cincinnati Scenic Railway at the Krohn Conservatory
~ Make holiday memories at the
Krohn Conservatory
!  This one of a kind floral show highlights this region with replicas of local icons such as the Museum Center.  Don't miss it.  Visit the
Cincinnati Parks website
for all of the details.
Santa's Workshop  6940 Madisonville Road, across from the Mariemont Inn in the Village of Mariemont.
  The 
historic Shillito's Elves
have moved to Mariemont and are opening the workshop for public tours.  Bring your letters to mail to Santa and see us fast at work!  Pictures with Santa are available on Saturdays and Sundays.  Dates and times to visit Santa and his elves are: November 29 – December 29. Wed – Fri 2 p.m. to 8 p.m. Sat – Sun 10 a.m. to 8 p.m.  Christmas Eve 10 a.m. to 4  p.m.  Closed Christmas Day.   Admission $4, children under 3 are free  A portion of the proceeds will benefit Cincinnati's Ronald McDonald House  Visit us at: 
http://www.thesantaworkshop.com/
PNC Festival of Lights at the Cincinnati Zoo
~ Bundle up and head to the zoo to visit the animals, see countless lights twinkling in the night, drink hot chocolate and maybe even sing some carols!  Visit the
Cincinnati Zoo website
for all the details.
More Holiday Happenings around Cincinnati & Northern Kentucky ::
Holiday Activities in Northern Kentucky
Duke Energy Trains at the Cincinnati Museum Center
Where to Find Santa in Cincy & NKY
Holiday Happenings Up North (Mason/Deerfield Township)
Shop Local Series: Greater Cincinnati Toy Stores