Flowers in bloom and warmer, longer days are sure signs spring is here. March, which is Developmental Disabilities Awareness Month, brings a change of season and the perfect time to get out and explore.
The County Boards of DD in southwest Ohio celebrate the abilities of all, and we work to connect people with disabilities to their communities. The following places offer fun activities for families with children who have special needs. They are a welcoming place for people of all abilities to be themselves, be safe, and have fun.
Butler County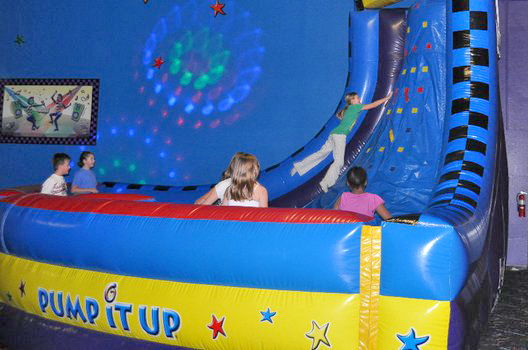 Does your child have a lot of energy? Channel it into fun at Pump It Up! in West Chester. The giant inflatables can spark imagination and help build coordination. The last Monday of every month features a sensory-friendly jump session. https://www.pumpitupparty.com/west-chester-oh/other-ways-to-play/open-jump/
Village Green Park in Fairfield offers paved walkways amid a serene setting of fountains and a reflecting pool. In addition to the ADA-accessible playground, the park hosts family-friendly events ranging from summer concerts and festivals to a farmer's market and free movies. http://www.fairfieldcity.org/parks/villagegreen.cfm
For movie fans, the Cobb Theatre at Liberty Center hosts sensory-friendly showings of popular children's movies once a month. Auditoriums have brighter lights and lower sound levels, and the audience is encouraged to interact with the movie without worrying about disturbing others. https://www.cobbtheatres.com/libertyluxury15.aspx
Clermont County
If you like the outdoors, the Clermont County Park District has an accessible walking trail at Sycamore Park in Batavia. Pattison Park Lake near Owensville also offers an accessible walking trail, as well as a deck overlooking the lake where families can enjoy a day of fishing. The Clermont County Park District also hosts monthly events during the day and evening. Families are always welcome. http://www.clermontparks.org/
An accessible trail is among several walking paths at The Cincinnati Nature Center's Rowe Woods. Located just minutes from Eastgate in Union Township, this venue also features a bird-watching building and lake. http://www.cincynature.org
Batavia Township Community Park, Union Township Veteran's Park, and Milford Miami Township Parks offer lots of fun for the entire family regardless of ability. They also schedule family events throughout the year. http://bataviatownship.org/, http://www.union-township.oh.us/service/parks-and-recreation, http://www.miamitwpoh.gov/parks.html
If you're looking for indoor fun, try Scene 75 in Milford. This huge arcade offers more than 100 games, 12 indoor attractions and a restaurant. On the first Thursday of each month, Scene 75 offers a Special Needs Program that includes interactive gaming, mini golf and other activities to help build motor and social skills, reaction time, hand/eye coordination and more in a fun environment. https://www.scene75.com/about/special-needs- program/
Greene County
Owen's Place in Beavercreek is dedicated to providing universally accessible play and recreation in a safe environment for individuals of all ages and ability levels. Features of this wheelchair-accessible park include a tree house village and a play area with colorful, textured panels http://www.owensplace.org/
John Bryan State Park in Yellow Springs consists of 752 acres of scenic beauty, including a remarkable limestone gorge cut by the Little Miami River. The park offers four miles of accessible hiking trails, an overlook off an earthen trail, picnicking, fishing, camping and more. http://parks.ohiodnr.gov/johnbryan#overview
Hamilton County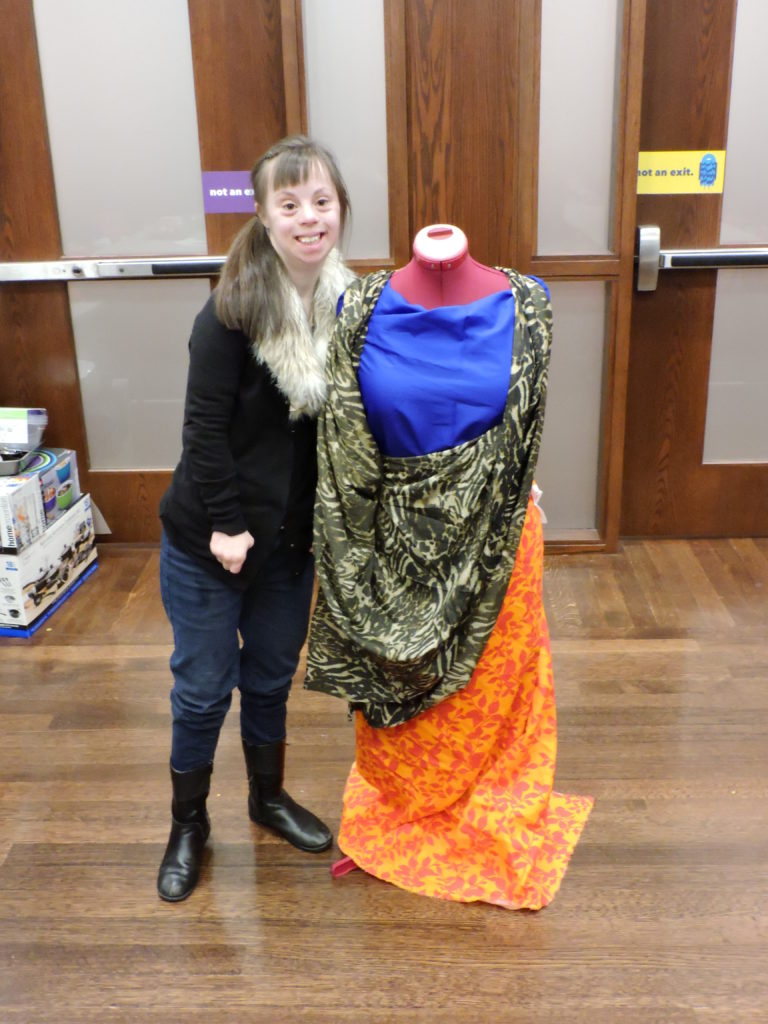 The Cincinnati Art Museum offers open galleries and a variety of ways for everyone to enjoy the collections. Special programs include Autism Family Exploration with sensory stops, tours with American Sign Language interpreters, touch tours for the visually impaired and more. http://www.cincinnatiartmuseum.org/visit/
Everybody's Treehouse in Mt Airy Forest is Ohio's only public, universally accessible treehouse. A series of ramps connect the treehouse to the parking lot, so people of all abilities can gain a unique perspective among the trees. Both the Cincinnati Parks and Great Parks of Hamilton County have a number of accessible features and events for families to enjoy. http://www.cincinnatiparks.com/west/mt-airy- forest/, http://www.greatparks.org/administration/accessibility, http://www.cincinnatiparks.com/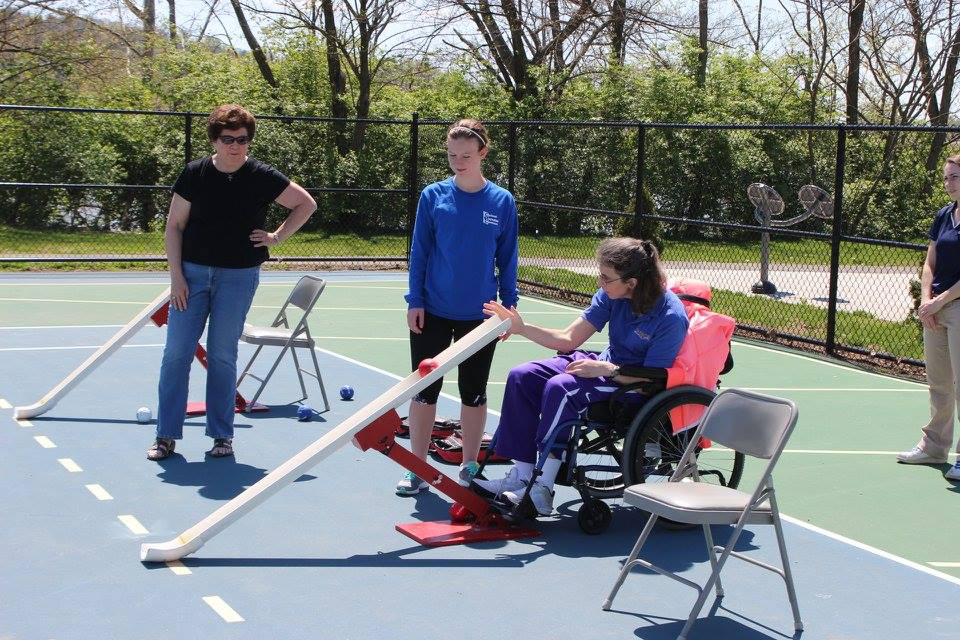 LeBlond Recreation Center in the East End is an inclusive and accessible recreation for individuals and families with or without disabilities. It has Cincinnati's first outdoor electronic playground component, which combines the speed and action of video games with movement and exercise, outdoor accessible workout equipment and a multi-sports court. LeBlond is also the headquarters of the Cincinnati Recreation Commission's therapeutic recreation division, which provides fitness, art and other opportunities for children and adults with disabilities. http://cincyrec.org/search/facility.aspx?id=37
Montgomery County
Dayton Aviation Heritage National Historical Park tells the story of aviation pioneers the Wright brothers and poet Paul Laurence Dunbar. It's comprised of multiple sites, including a 65-acre park, trails, historic buildings and two interpretive centers featuring exhibits with accessible artifacts and interactive historical displays. https://www.nps.gov/daav/planyourvisit/index.htm
CitySites in Kettering is an art program recognizing artistic excellence, accessibility to the arts for all people, and the positive impact of creativity on a community's quality of life. The permanent collection includes 25 pieces on display around the city. http://www.playkettering.org/cultural-arts/public- art-in-kettering/citysites/
Warren County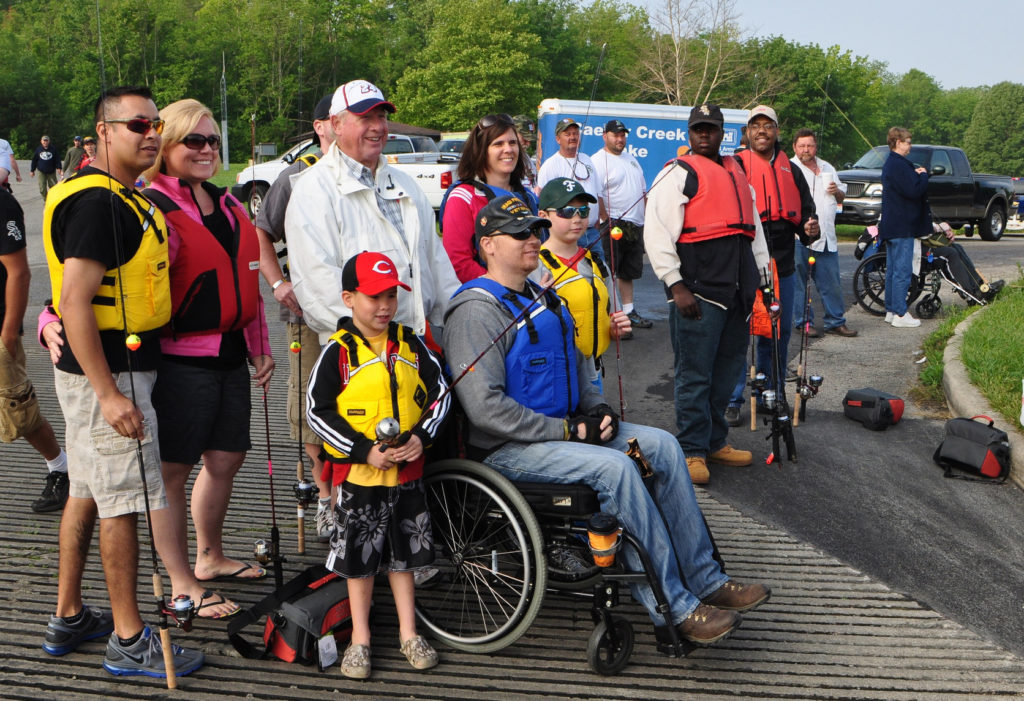 Full of history and natural beauty, Caesar Creek State Park offers boating, hiking, camping and fishing, including a wheelchair-accessible fishing pier. Learn more about the area's past at the nature center or pioneer village. Naturalist programs, hikes and other special events planned throughout the year.
http://parks.ohiodnr.gov/caesarcreek#overview
Looking for indoor fun? Lazer Kraze, located just minutes from Kings Island, has a multi-level laser tag arena, inflatables, arcade and a trampoline park. The first Thursday of each month is special needs night, when friends and family members can play free with one paid admission. http://www.lazerkraze.com/masonoh/index.asp
The County Boards of Developmental Disabilities in Butler, Clermont, Greene, Hamilton, Montgomery and Warren counties serve more than 16,000 people in southwest Ohio. Each agency believes in supporting opportunities for people with DD to live, work, learn and fully participate in their communities.