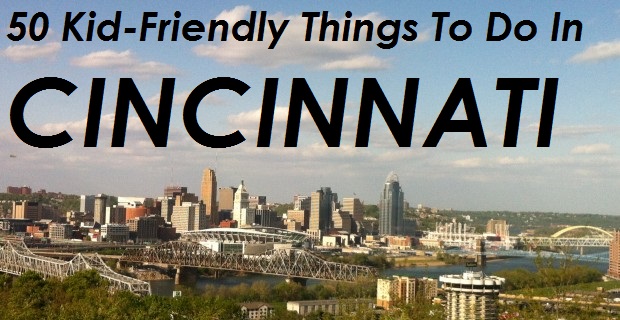 One of the great things about living in the Cincinnati area is that there are so many things for families to do and to enjoy. And don't just take our word for it, even the folks at Forbes Magazine agree. They ranked Cincinnati in the top 10 places to raise a family!
Today we're taking a moment to share a few of our favorite things to do with our kids… fifty of them to be exact, though we could have listed so many, many, many more. Seriously, we could have.
Check out our list, and then let us know –  what things would you add?  You may see your submission appear here on FFC when we do our follow up post, 50 More Kid-Friendly Things to Do in Cincinnati!
So here we go, 50 Kid-Friendly Things to Do in Cincinnati (in no particular order):
Visit Sawyer Point, walk along the serpentine wall, ride a bike and spend a day along the Ohio River http://bit.ly/YMcLtV
Connect with nature and explore the arts at Pyramid Hill Sculpture Park http://bit.ly/YvMqEx
Grab a scoop of homemade black raspberry chip ice cream from Graeter's http://bit.ly/ZVLVCc
See where the wolly mammoths roamed at Big Bone Lick State Park http://bit.ly/13lpxbv
Pretend you're a knight or a princess at Loveland Castle http://bit.ly/ZcwbLR
Spend hours exploring and being creative at the Duke Energy Children's Museum http://bit.ly/ZIWDwu
Make a splash and cool off indoors with a trip to CoCo Key Waterpark http://bit.ly/WMcElm
See the stars and name constellations at Drake Planetarium http://bit.ly/14ekFUB
Get your Cincinnati chili fix with a trip to Skyline or Goldstar http://bit.ly/Y6kOWW
Take a chuck wagon ride at Bonnybrook Farms http://bit.ly/ZIYe5D
Have fun at the theatre with a show at The Children's Theatre of Cincinnati http://bit.ly/YvO8pj
Take a train ride with Lebanon Mason & Monroe Railroad http://bit.ly/UXQFp8
Visit Kids Row in Oakley on Madison Road http://bit.ly/11wb7E0
Splash around at Parky's Wetland Adventure at Woodland Mound http://bit.ly/Y6JL9X
Experience the best view of Cincinnati and Northern Kentucky from Devou Park http://bit.ly/16PC6dY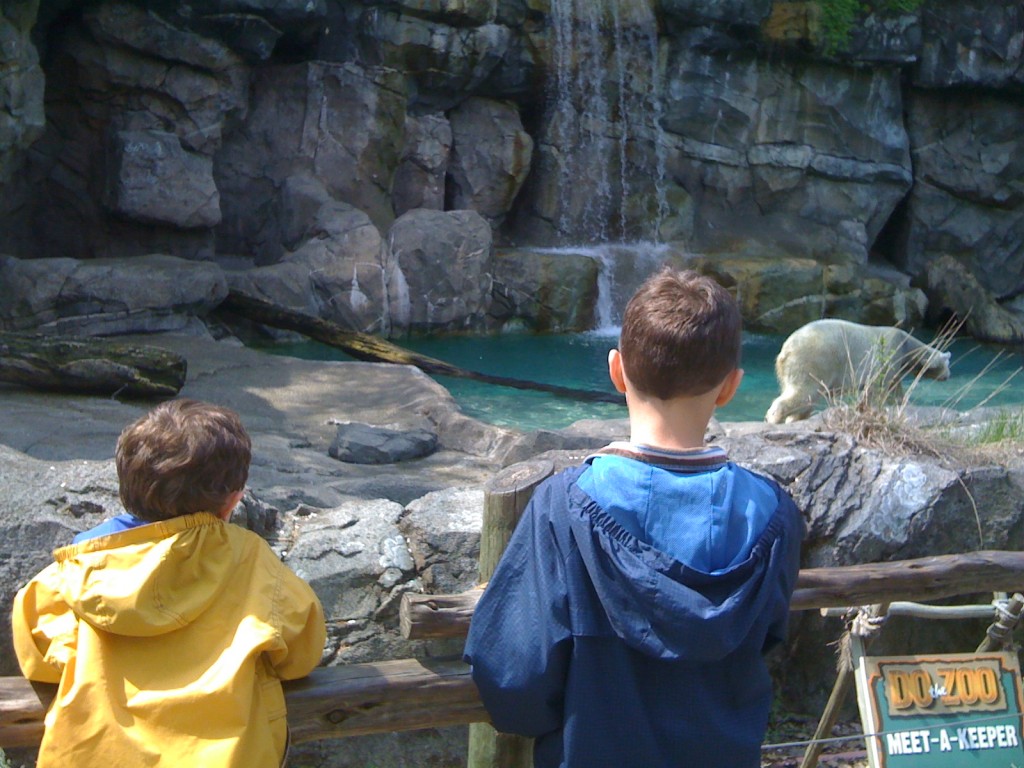 Watch the polar bears play and the monkeys swing at the Cincinnati Zoo & Botanical Garden http://bit.ly/WMcKtl
Choo Choo! Take your train lover to the worlds largest indoor train display at Entertrainment Junction http://bit.ly/1682lef
Scream your lungs out and ride the rides at Kings Island Amusement Park http://bit.ly/15EfeuF
Spend an afternoon in Covington's Historic MainStrasse Village http://bit.ly/ZIXzBa
Grab your bikes and take a ride on the beautiful Loveland Bike Trail http://bit.ly/X2vQxQ
Experience a Madcap Puppets show http://bit.ly/XxBanC
Visit The Cone in West Chester for some soft serve ice cream http://bit.ly/X6KuO5
Take in a Reds game at Great American Ballpark http://atmlb.com/14kjaoj
Pick your own strawberries at Blooms and Berries Farm in Loveland http://bit.ly/ZVNgJ5
Touch a shark (with two fingers…) at Newport Aquarium http://bit.ly/15EmmXN
Take in a movie under the stars at the Starlite Drive-in in Amelia http://bit.ly/10807aQ
Visit the Banks for some fro-yo and to play in the fountains at Smale Riverfront Park http://bit.ly/14kkgR4
Explore your creative side with free arts activities at Northside's Happen Inc http://bit.ly/WMenqU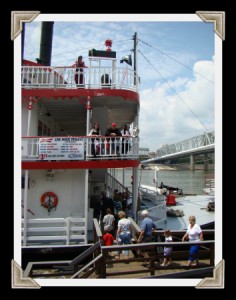 Cruise down the Ohio river on a pirate-themed BB Riverboats cruise http://bit.ly/Y6nd3R
Watch a family-friendly movie on the BIG screen at Fountain Square http://bit.ly/14kkuYj
Grab a waffle from Jean-Francois Flechet at Taste of Belgium in Over-The-Rhine http://bit.ly/WWIpcR
Wander through Findlay Market on a Saturday or Sunday morning http://bit.ly/X2vO8U
Float down the Little Miami in a canoe from Morgan's Canoe in Morrow http://bit.ly/YMeijO
Head to the top of Carew Tower for a view of the city http://bit.ly/13luMb2
Listen to live music and run through the fountains at Washington Park http://bit.ly/WWEOvs
Become one with nature at Krohn Conservatory in Eden Park http://bit.ly/XxE245
Splash around, ride some rides at Coney Island Amusement Park http://bit.ly/15Eilm7
Learn about the Underground Railroad at the National Underground Railroad Freedom Center http://bit.ly/Yl1Eij
Enjoy an ice ball from Schnieder's Sweet Shop in Bellevue http://bit.ly/13luTU4
Burn off some of energy with a few rounds of laser tag at Lazer Kraze http://bit.ly/1681muG
Learn about Cincinnati's roots on one of the Queen City Underground tours http://bit.ly/YyqmWG
Have fun enjoying America's past time with a Florence Freedom baseball game http://bit.ly/14khafL
See what life was like as a cowboy with a trip to the Old West Festival http://bit.ly/14ejuof
Cheer on the Cincinnati Rollergirls at Cincinnati Gardens http://bit.ly/14KG43U
Experience the symphony through the Cincinnati Symphony's Lollipops Concert Series http://bit.ly/YMBIDT
See the beauty that is Balluminaria at Eden Park http://bit.ly/15EBBVU
Take a leisurely ride out Route 8 and then cruise across the Ohio River on the Anderson Ferry http://bit.ly/14EIY9F
Step back in time with a trip to the Rabbit Hash General Store http://bit.ly/WM9WWO
BONUS ADDITIONS:
Stop by Brazee Street Studios in Oakley for one of their Family Open Houses and make a glass masterpiece http://bit.ly/YVLYZJ
Go tubing or ski the slopes at Perfect North http://bit.ly/YMAJKS
Pack your lunch and watch the planes land from the CVG Airplane Viewing Area in Erlanger http://bit.ly/WM8HNO
Explore the arts with a visit to The Pendleton and other Over-The-Rhine spots for Final Friday http://bit.ly/11UBTH
Spend the afternoon in historic downtown Lebanon http://bit.ly/UXQFp8
(50 Kid-Friendly Things to Do in Cincinnati was inspired by Mommy Poppins' 100 Things to Do with Your Kids in NY Before They Grow Up and Alpha Mom's 50 Things To Do With Kids In Nashville Before They Grow Up.)