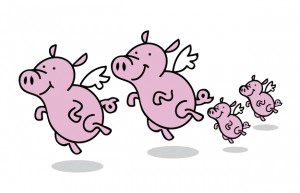 Family Friendly Cincinnati was created in 2009 with one goal in mind — help parents discover all the things that make greater Cincinnati a great place to raise a family.
With an endless array of things to do and places to discover, Family Friendly Cincinnati strives to bring you the top-picks – the family friendliest stuff out there.  Things we have done or plan to do, the latest movies or attractions, details on great local retailers and restaurants.  Anything and everything family-oriented for your brood on both sides of the river.  We strive to hit all age ranges – from toddlers to tweens to cool things for the sweet-sixteens in your house (if they're willing to be seen with you in public of course – we're not miracle workers!).
Family Friendly Cincinnati is about sharing ALL our city has to offer for families and we welcome your input. If you know of a business or event we should be writing about, please don't hesitate to shoot us an email at [email protected]. You can also find us on Twitter,  Facebook and Pinterest.