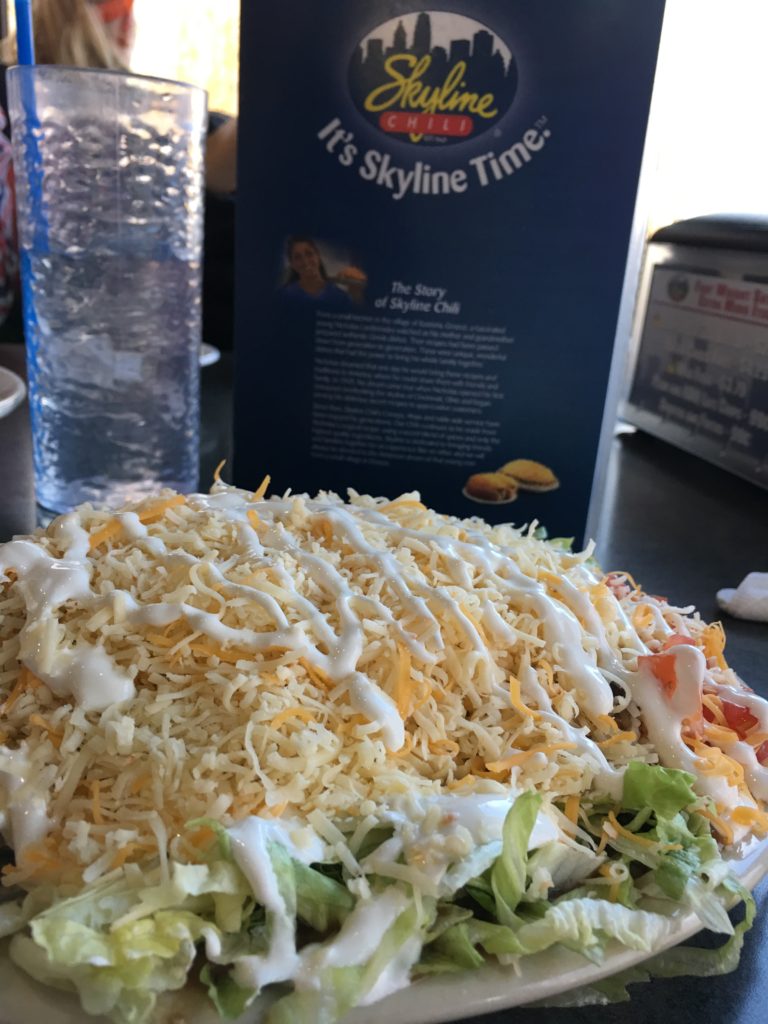 When you think of Skyline Chili, most of us think of 3-Ways and Cheese Coneys, but  they also offer a variety of vegetarian options.
Families looking for Lenten friendly lunch and dinner options will be happy to hear that Skyline Chili has several items on its menu that they can enjoy. Lenten friendly items include everything for the Black Bean Burrito Deluxe (my personal favorite), the warm Greek Pasta Bowl, the Cheesy Potato, the Greek Salad and they even offer a Vegetarian 3-Way –  spaghetti covered with black beans and rice, topped with a mound of shredded cheddar cheese.
Kick It Up A Notch
This is also the time of year when Skyline gives diners the option to spice up their 3-Way or burrito with the addition of habanero cheese. I decided to check it out and added it to my Black Bean Burrito Deluxe (pictured), in place of the traditional cheese, and man, it definitely heated things up.
Try It Out On Us
Want to check out one of Skyline Chili's vegetarian options? Curious about adding habanero cheese to your meal the next time you visit? The folks at Skyline Chili have given us a $25 gift card to giveaway to one lucky FFC reader! For details, and to enter, visit the Family Friendly Cincinnati Facebook page, here. 
Disclosure: Skyline Chili invited FFC to try out its vegetarian options, at no charge, and provided us with a $25 gift card to giveaway.