Looking for something to do to celebrate the last week of school?  We have a great list of things to do this weekend in Northern Kentucky and Cincinnati!  If you like butterflies, reading or movies, check out this post.  If you don't, there are still tons of things to do around town, and we have the scoop!
Friday
This summer bring the whole family to Smale Riverfront Park for "FREE FAMILY FUN!"  Thanks to the Greater Cincinnati Foundation, this FREE event series features movie nights, concerts and theater performances.  It's a great way to kick off an evening of enjoyment for you and your loved ones.  Friday night enjoy the movie "Brave"  – 7 :00 pm – 11:00 pm
TGIF at Kids First 6:00 pm- 10:00 pm Kids First Sport Center $30.00 first child, $20.00 each additional child. Parents drop of your kids knowing they'll be in the best of care with Kids First– wizards at children's sports and creative activities. Kids can't wait to see what amazing, entertaining fun is waiting for them each week! School age: K-5th grade (Swimming included, come dressed for water activities and bring a towel!)  Preschool age: 3 yrs. – 6yrs. (must be fully potty trained) (No swimming) (This cost includes a slice of pizza and a drink, as well as a light evening snack.)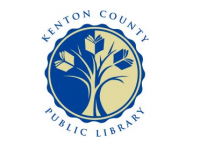 Super Epic Summer Reading Kick-Off: Heroes & Villains at Your Library! May 30 from 1:00 pm-9:00 pm Kenton County Public Library   Erlanger Branch library, 401 Kenton Lands Rd.  There is something for everyone at the Super Epic Summer Reading Kick-Off, bringing Superheroes & Villains to your library! Join us for an awesome day of movies, contests, crafts, and more! Enter to win awesome prizes by attending different events throughout the day, picking up a trivia sheet at the Children's and Circulation Desks, or just by checking out an item! Children age 7 and under must be accompanied by a parent or guardian during today's events.
1:00 p.m. — Watch "The Incredibles", rated PG
3-5 p.m. — Open crafting stations for all ages. Make a superhero or villain accessory, while supplies last!
4:30-6:30 p.m. — Photo Booth with real superheroes!
5:00 p.m. — Costume Contest, with categories for everyone! Registration is open until 5 p.m. at the Reference Desk.
6:30 p.m. — Free pizza sponsored by Snappy Tomato Pizza.
7:00 p.m. — Watch "Thor 2: The Dark World", rated PG-13.
Costumes worn for this event must be kid-friendly. We reserve the right to deny participation in the Costume Contest based on your costume and appearance, in order to uphold the Library's Behavioral Policy. Questions can be directed to [email protected]
Saturday
Open House: Standing Portraits Sat, May 31 10:00 am – 1:00 pm Brazee Street School of Glass Bring the family to create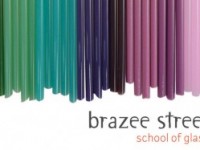 one-of-a-kind fused glass family portraits! Design your own glass standing figures to look just like your family members. This is an open house style class, so join us anytime between 10:00 am-1:00 pm. No experience necessary. Ages 5+. $15/figure
Blue Ribbon 5K – Race to End Child Abuse Saturday, May 31 Family Nurturing Center  NKU cmapus/General Cable   $25 to pre-register, $30 for a designer shirt, $35 on race day. Registration is at 9:00, kids' fun run is at 9:30 and the 5K run/walk begins at 10:00. The race begins and ends at General Cable, 4 Tesseneer Drive, Highland Heights, and winds through the campus at Northern Kentucky University. Intermediate level course with hills. All money raised goes to the Family Nurturing Center, committed to ending the cycle of child abuse.
KentonCounty Public Library Covington Branch, 502 Scott Boulevard.  Summer Reading Kick-Off ~Parent Required~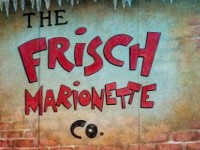 Saturday, May 31, 1:00 pm-4:30 pm Join us for an awesome day of movies, contests, crafts, and more!
12:30 p.m. – Frisch Marionettes present "A Jungle Book: Story of Mowgli's Fire"
2:30 p.m.-4:30 p.m. – Kick off Summer Reading Club with a selection of animated shorts from Shakespeare: The Animated Tales. These are condensed versions of Shakespeare's plays which can be enjoyed by the entire family.
Sunday
Washington Platform is bringing the surf to our turf at their fun filled Clam Bake! Come to the Park on Sunday, June 1 for a beach-themed seafood extravaganza, featuring games, food and from music Louisiana-style rock band, Robin Lacy & DeZydeco. From noon to 6:00pm, Washington Platform will be on-site serving up their steamy version of this seafood boil by the bowlful. For only $12, each dish will include clams, shrimp, mussels and potatoes–complete with a corn cob and a dinner roll on the side.  Check out details HERE.
Puppy TalesSunday, June 1, 2014, 2:00 pm – 4:00 pm Kenton County Public Library Covington Branch Children's Activity Center.  Come read to a real dog, earn a certificate and enter a raffle to win your own toy reading companion. Drawings are held twice a year in June and December.
All Weekend
May 30 – June 1 All Saints Catholic Church Festival  8939 Montgomery Road, Cincinnati, OH 45236 Great Entertainment, Unique Food, Rides, Lots of Games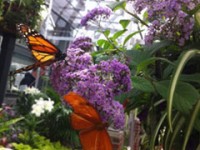 Friends Used Book Sale at the Main Library May 31-June 6 Public Library of Cincinnati and Hamilton County 800 Vine St. Browse for books, vinyl records, CDs and DVDs. Items can be purchased with cash, check, MasterCard or Visa. Friends of the Library members will receive a 50 percent off coupon to be used only once on their choice of days — Monday, Tuesday, or Wednesday. Then on Thursday, June 5, all merchandise will be half-off for both Friends members and non-members, and Friday, June 6 is Bag Day! Buy a Friends' shopping bag for $10 and everything you can get into it is yours.
Pura Vida: Butterflies of Costa Rica:  Don't miss the butterfly show at Krohn's Conservatory!  Open Daily 10:00am – 5:00pm
$7 adults • $4 children • 4 & under are FREE