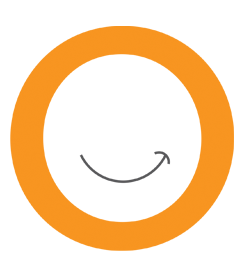 We make getting, and keeping, our kids active a priority. The challenge as they are getting older is that they are also getting more opinions. Gone are the days when we pick and they go. This isn't such a bad thing particularly with the new website Youthletic to help us figure it all out.
This new site offers parents, and kids, the ability to find a sport they can be excited about. I liked that I could not only choose from the 16 different sport listed, but I could also choose by area of town. Because let's face it. If I can find the perfect sport for my kiddo right up the road, I'm more likely to make the effort to drive them to the practices and events versus having to drive across town.
So, how did this work for me? It was super easy to register on the site and to navigate the site. I chose to click on my area versus a particular sport. For me, 24 choices came up. From there, I could narrow the search by sport, by gender, by type – was I looking for a camp, a league or a lesson? (I really like these drill down options.) The basic search showed me the name of the organization, the age range for the sport and the cost.  Once I clicked on a sport, I could see much more detail as well as parent reviews. As the site is still new, there aren't many reviews out there, but I can see this being very beneficial as more families use this. The ability to see what other's thought about a particular organization would be something that I would value as a parent.
The advice section is great. I'm the helicopter Mom. You know me. And I drive you batty. But, to my credit, I do try to helicopter ie worry without being noticeable. Sometimes  this works, sometimes it doesn't. But regardless, my mind and its questions are non-stop. Having a place where I can look up advice to qualm my nerves, or fuel my fire, means I rely less on the world according to my favorite search engine and more on sound advice from people who are local and who have invested years of their life into a sport. Did you catch that? The advice is from local experts.
My youngest has just discovered a new found love for tennis. As we don't play tennis, I've been trying to wade through the possibilities and places where it's offered on my own and it has been intimidating. We don't want to join a club just so he can play. Learning about and using Youthletic enabled me to wade through the unknown murky waters and find some viable options. Pretty stinking cool.
Youthletic has a sweepstakes running through June 30 on their site. If you register on the site, you'll be entered into a sweepstakes to win $500 check card to use towards keeping your kids active in their favorite sport(s). Why register?
Youthletic is designed to help parents in Greater Cincinnati / NKY navigate the world of youth sports and make it easier to discover the perfect sports organizations for their kids.
We scoured the city and have listed over 1,200 youth sports organizations. Parents can search all the options by sport, neighborhood, age, cost, ratings, and proximity.
Outside of having a chance to win one of three $500 check cards to use for your kid's sports, registering for a free Youthletic account provides some great benefits.
Get personalized recommendations for your community or sports
Create reminders so you never miss a registration deadline
Hear from local experts and learn more about your child's sports
Add reviews to help out other parents
Who can win?  The three winners will be randomly drawn from all those who registered for a free Youthletic account between May 1, 2014 and June 30th, 2014. No purchase is necessary. Registration only takes a few seconds and you also get access to some incredible benefits including registration reminders, reviews, and personalized content.
I think this is a great new tool for parents in the Cincinnati/Northern Kentucky area. Go and check out Youthletic and be sure to register to win the $500 check card.
Disclosure: Opinions and thoughts in this post are entirely mine. Youthletic did give me a $50 Amazon giftcard to help them promote their website.