Editor's Note : Sadly, Blend closed it's doors for business in December 2014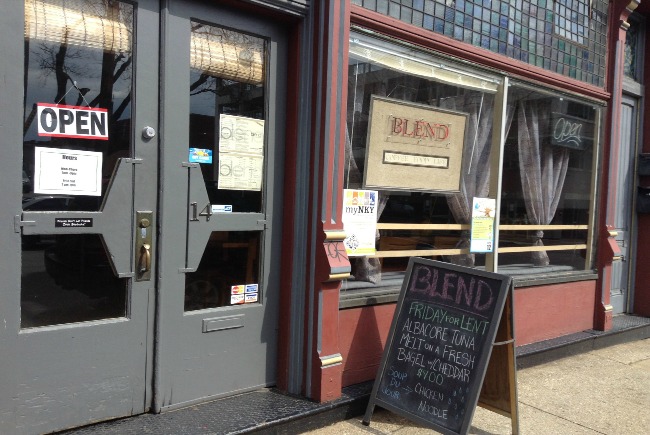 Blend Coffee Shop ::
There's a new little place to have breakfast & lunch in Covington, Blend Coffee Shop.
Blend has recently opened up on Fifth Street, and they are putting a fresh new spin on breakfast and lunch choices.  Blend uses fresh ingredients, from local sources and they prides themselves on making their meals from scratch.  They make almost everything in their own kitchen, including Henry's favorite muffins.  They do outsource their fresh baked bread, but it comes from another great local restaurant, Virgil's in Bellevue.
Breakfast is served anytime at Blend, and you won't find plain ol' eggs and bacon on the menu, instead you can have a Maple Wrap, which is a buttermilk pancake wrapped around an egg, sausage and potato hash served with Maple Syrup for dipping.  Or you can grab a Monte Cristo Panini or a Breakfast Popover for breakfast.  Or if you want something light, how about a fresh-baked muffin or granola with berries?  You can also get your favorite coffee beverage with breakfast, or a smoothie.  And then there's lunch.  I've not been to breakfast at Blend yet (but just typing about that Maple Wrap ensures that I will get there soon), I have however had lunch there a few times, and I love their lunch choices!  Like the breakfast menu, the lunch offerings are also creative instead of the usual deli offerings.  They offer salads, soups, sandwiches and paninis for lunch, and the prices are quite reasonable.  They even offer a Lunch Deal, which is a sandwich or panini, soup and a coffee, tea or lemonade for $10.
Blend also offers special menu items each day, such as a special sandwich or soup that isn't on the regular daily menu.  You can follow the Blend Facebook page to find out what specials are going on each day.  Although I warn you, the pictures they post will make you drool.
Soup & Sandwiches for Lunch :: 

Fresh Baked Goods ::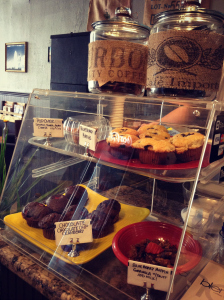 Blend is "Family Friendly" ::
Blend Coffee Shop is a great casual place to meet up for breakfast or lunch, and it could also be a fun place to hang out and chill, or to set up shop and work away from the office, or finish a chapter in a good book.  There are several tables, a window seat, and even comfortable arm chairs.  They also offer a shelf full of board games you can play while you dine.  Blend also offers free WIFI to make your work-time more productive.  I'll probably hang out there soon with my laptop to do some blogging while I try that Maple Wrap (see, I can't stop thinking about it!).
Comfortable Seating ::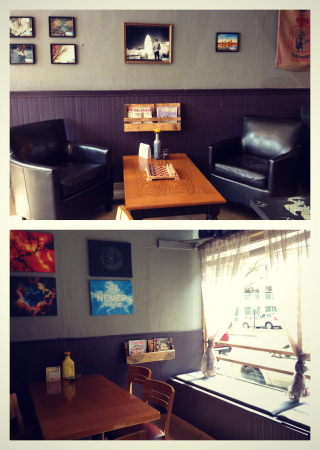 Games to Play ::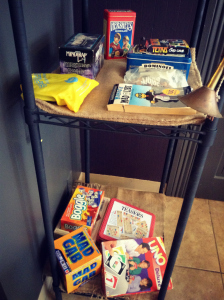 Blend: 14 East 5th Street, Covingon 859-431-2563  Find Blend on Facebook and Instagram (@blendcoffeefoodlife)
Hours: Monday – Thursday 7am until 3pm and Friday/Saturday 7am until 7pm  Blend offers dine in, carry out and DELIVERY!