Cincinnati Restaurant Deals
Sometimes it can seem like date nights are few and far between when you have kiddos in the house. But what about when the stars align and you find yourself with a sitter?  That rare night when you know you want to go somewhere nice, but you dont want to break the bank.
We're talking about this because FFC advertiser eReach (Reach Magazine website) has some fantastic Cincinnati restaurant deals on their website right now. Discounts at all kinds of restaurants throughout the city, many that our on our "must try" list.
What types of deals will you find on their site? Here are just a few examples: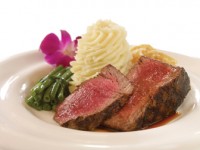 Jag's Steak and Seafood in West Chester – Three course dinner for two $32.56 per person
Tano Bistro & Catering in Loveland – Four-course meal for two $50 per couple
The Brown Dog Cafe in Blue Ash – Three courses for two $60 per couple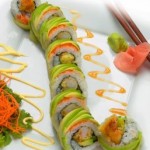 Aroma Sushi in Kenwood has two awesome deals – One appetizer, one regular roll, two entrees, and a bottle of wine or two desserts OR two regular rolls, four special rolls, and a bottle of wine or two desserts $50 per couple
The Rail House in Glendale – Four course meal for two $59.95
Does any of that sound good? Getting hungry? Just visit eReach for details on these restaurant deals and for information on the many others the have listed.
So…….We have something to make your next night out even better. How would you like to have FFC kick-start your night out? We are excited to share that our friends at eReach have given us a $50 gift card to Jag's Steak and Seafood in West Chester to give away to one lucky FFC reader!
Enter to win at $50 gift card to Jag's Steak and Seafood in West Chester. Giveaway CLOSED. Congratulations to FFC reader HOLLY! 
Want to enter? All you have to to do is comment below and let us know if you would get Surf or Turf with your gift card. 😉
For additional entries do one, or all, of the following  (and leave a separate comment for EACH entry in the comment section below to be entered):
Sign up for our Enewsletter: http://eepurl.com/bxdIb
Check out Family Friendly Cincinnati and eReach on Facebook
Check us out on Pinterest: http://pinterest.com/FamFriendlyCin
Tweet about this giveaway, including: @FamFriendlyCin and @eReachCincy in your tweet.
That's it!  That's FIVE ways to enter which means FIVE chances to win!  The winner will be drawn at random and announced on Friday, December 13. We will stop taking entries at 2pm. Contest is open to Tri-State residents only, and you must be at least 18 years of age. Winners will have 24 hours to respond or another winner will be drawn.