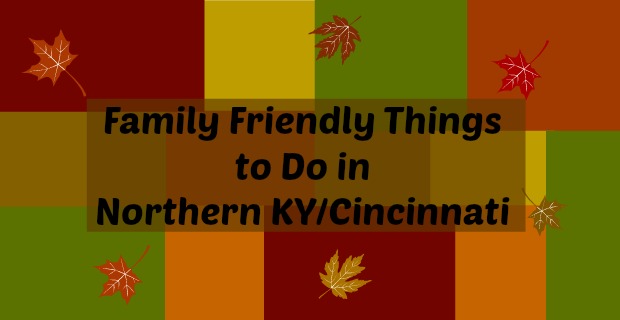 Happy Holiday Weekend!  We hope you are all surviving your food comas (and ate enough turkey to stuff a bus!) and in order to get you moving and off the couch we have a list of fun activities for around the tri-state….starting with the Fountain Square tree lighting and skating rink!  We know shopping will have you hopping, but don't forget to get out with your family and have some F.U.N!
Friday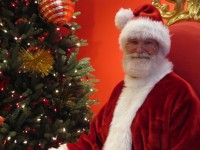 MACY'S HOLIDAY TREE SET TO "LIGHT UP THE SQUARE" THIS FRIDAY-Head downtown this Friday, November 29, for the Macy's Light Up the Square event. Make your way down to Fountain Square as we celebrate the official lighting of the 2013 Macy's Holiday Tree. Festivities include live music from Archer's Paradox, ice skating, a special appearance from Santa Claus, fireworks and more! Visit www.myfountainsquare.com for more info.
Final Friday  Pendleton Art Center 1310 Pendleton Street in Cincinnati  6-10 PM  FREE  The Pendleton Art Center is home to the world's largest group of artists under one roof. Over 200 artists come together at PAC to work and to show their masterpieces. There are 8 floors of studios to browse, as well as the Studio at 510, the Annex, and the Cafe Studios. Final Fridays are a fun celebration for the whole family!  Check out this post on Family Friendly for more info.
Saturday
Holiday Market at Notre Dame Academy  10 AM til 2 PM  1699 Hilton Drive, Park Hills, Ky  Let the little ones visit Santa while you shop small and shop local!  What better way to kick off your holiday season!
Art in Action  Pendleton Arts Center  1310 Pendleton Street, Cincinnati, Ohio 45202  11am – 3pm  Free  Art in Action takes place the Saturday after Final Friday from 11am-3pm. It offers the public a chance to meet artists, view and purchase their artwork, attend lectures, live demenostrations and FREE interactive classes  http://www.pendletonartcenter.com
Open House – Ornaments at Brazee Street School of Glass. November 30, 2013 10am-1pm  $15  Celebrate the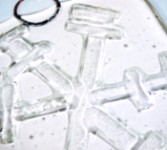 holidays by making ornaments with your family! Bring your parents, grandparents, siblings, and children to this introductory class and create fused glass ornaments for each other or someone you love. Open to all ages (we suggest 4+), kids young and old! Ornaments fired and ready in time for the holidays. No experience necessary.  http://www.brazeestreetstudios.com/home/classes/sog-kids.html
Shop Small Holiday Open House at Left Bank Coffeehouse  701 Greenup Street (enter on 7th Street) Covington,Ky  Saturday November 30 extended hours 8am-4pm  www.leftbankcoffeehouse.com  Join us in celebrating the Holiday Season by shopping small on Small Business Saturday. Extended hours, Door Prizes, cozy, fun, family atmosphere!
Sunday
Xavier Mascot to Visit Norwood Skyline Chili Sunday, December 1 | Noon – 1 p.m. Skyline Chili skylinechili.com  Norwood Skyline Chili, 4588 Montgomery Rd., Cincinnati, OH 45212 Free Xavier University mascot, Blue Blob, will visit several Skyline Chili restaurants in Cincinnati. Blue Blob will spend time with Xavier basketball fans at theNorwood  Skyline Chili location to pump up fans and pose for pictures, while customers enjoy Skyline Chili's signature Coneys and Ways.  skylinechili.com
All Weekend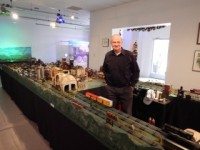 Newport Express Holiday Depot at  Newport on the Levee  The Newport Express Holiday Depot is a brand new, customized train attraction that will also feature a Lego display by OKILUG – including a model of Cincinnati's Music Hall – family photo opportunities, and visits with Santa!  General admission tickets are $5.00 and children 3 and under are FREE (one child free with  one paying adult).  Read about our visit at  http://www.familyfriendlycincinnati.com/2013/11/28/see-trains-lego-santa-newport-express-holiday-depot/

Santa's Workshop  6940 Madisonville Road, across from the Mariemont Inn in the Village of Mariemont  The  historic Shillito's Elves have moved to Mariemont and are opening the workshop for public tours.  Bring your letters to mail to Santa and see us fast at work!  Pictures with Santa are available on Saturdays and Sundays.  Dates and times to visit Santa and his elves are: November 29 – December 29. Wed – Fri 2 p.m. to 8 p.m. Sat – Sun 10 a.m. to 8 p.m.  Christmas Eve 10 a.m. to 4  p.m.  Closed Christmas Day.   Admission $4, children under 3 are free  A portion of the proceeds will benefit Cincinnati's Ronald McDonald House  Visit us at:  http://www.thesantaworkshop.com/
Cincideutsch Christkindlmark  Fountain Square  German holiday market. Vendors offer imported and local gift items,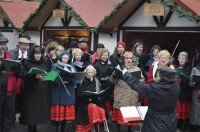 German sweets and foods, and more. Free crafts for kids, choirs, and brass groups.  visit www.myfountainsquare.com for more info.
Holiday in Lights at Sharon Woods November 22 – December 31, 2013 Sunday-Thursday​, 6-9 p.m. and Friday & Saturday, 6-10 p.m. One of Cincinnati's most celebrated holiday events returns to Sharon Woods! Holiday in Lights brings together the magic and wonder of the season, with thousands of twinkling lights and holiday cheer! Visitors will enjoy a mile of festive light displays that wind through wooded hills in Sharon Woods…all from the warmth of their car. Admission: $13 per car, $45 for buses and 15 passenger vans (Accepting MC, VISA, Discover and American Express for payment)  For additional information and a $2 off coupon, visit holidayinlights​.com.­
Santa Land at Sharon Woods  November 22-24 & November 29-December 23, 2013 (Closed November 25-28) Sunday-Thursday​, 6-9 p.m. and Friday & Saturday, 6-10 p.m. All ages will feel the magic of the holiday season as they step into Santaland inside Sharon Centre, filled with Christmas trees, life-sized wooden toy soldiers, twinkling lights, and of course, Santa! Children are invited to sit on Santa's lap and tell him their holiday wishes as we capture the moment with high quality digital photo that are printed in minutes. These precious memories start at just $6.75 each. Natures Niche Gift Shop will also be open with a variety of holiday items that make great gifts! Don't forget to stop by Santa's Confectionaries and enjoy a sweet treat! Activities include: Santa Claus-Model train display-The Dickens Carolers (Friday, Saturday & Sunday evenings) – Holly Jolly Elf Show (Monday-Thursda​y) – Ebenezer Scrooge interactive puppet show – Everett Green the Talking Christmas Tree – Free indoor play area. Admission is FREE!
Holiday Toy Trains at the Be
hringerCrawford Museum in Devou Park.  With 250 feet of train track, over thirty push buttons, countless miniature buildings, several zooming trains, and a  layer of fluffy fake white snow, the Behringer Crawford Holiday Toy Train provides families with a great day of fun.  The Behringer Crawford Museum is located in Devou Park at 1600 Montague Road.  859-491-4003. For the 2013 Holiday Season the Toy Trains will be on display until January 19, 2014.  For Prices, Directions and Operating Hours (including special holiday hours) see the Behringer Crawford Museum Website.
Dine in the Gingerbread House – Great Wolf Lodge – Nov. 15-Jan. 1 –  Make your holidays a little sweeter when you dine inside our life-size gingerbread house. Each reservation is $10 and will be donated to Big Brothers Big Sisters. Reservations can be made by calling 513.459.8885.
Go shopping!!  Are you already Christmas shopping?  Some of you may be finished!  If you are still searching for that special gift, check out our shop local guide and hit these local businesses before the craziness of Black Friday!  Everyone loves a gift chosen with love and care, especially one that supports our local community!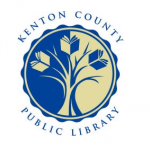 December 5th – LAST DAY TO MAIL LETTERS TO SANTA at Kenton County Public Library branches and courthouses! Kenton County Parks & Recreation, in cooperation with the Kenton County Public Library, is excited to announce its annual Letters To Santa ~ Letters From Santa program. Every child who sends a letter to Santa will receive a return letter from Santa just in time for Christmas! PLEASE be sure to check your child's letter to see that Santa can easily read full names and home addresses so that each child will receive his or her letter at home.  When mailing your child's letter to Santa, please remember to bring non-perishable food or personal care items (including diapers) for those less fortunate. Specially decorated barrels will be located right next to the mailboxes at each location. Our goal is again 2,500 letters and 2,500 items!