Today we are excited to welcome a guest post from pet trainer and educator, Lisa Desatnik. Lisa uses positive reinforcement and behavior change strategies that blend behavior science with kindness, integrity, creativity and fun. Learn more about her and follow her behavior blog at www.SoMuchPETential.com.
———————————
According to the Centers for Disease Control and Prevention, over 4 million dog bites are reported in emergency rooms each year…and the majority of those patients are children. What is even more important for you to know as a parent and pet caregiver is that most of those incidents occur from the family dog or a neighbor's dog.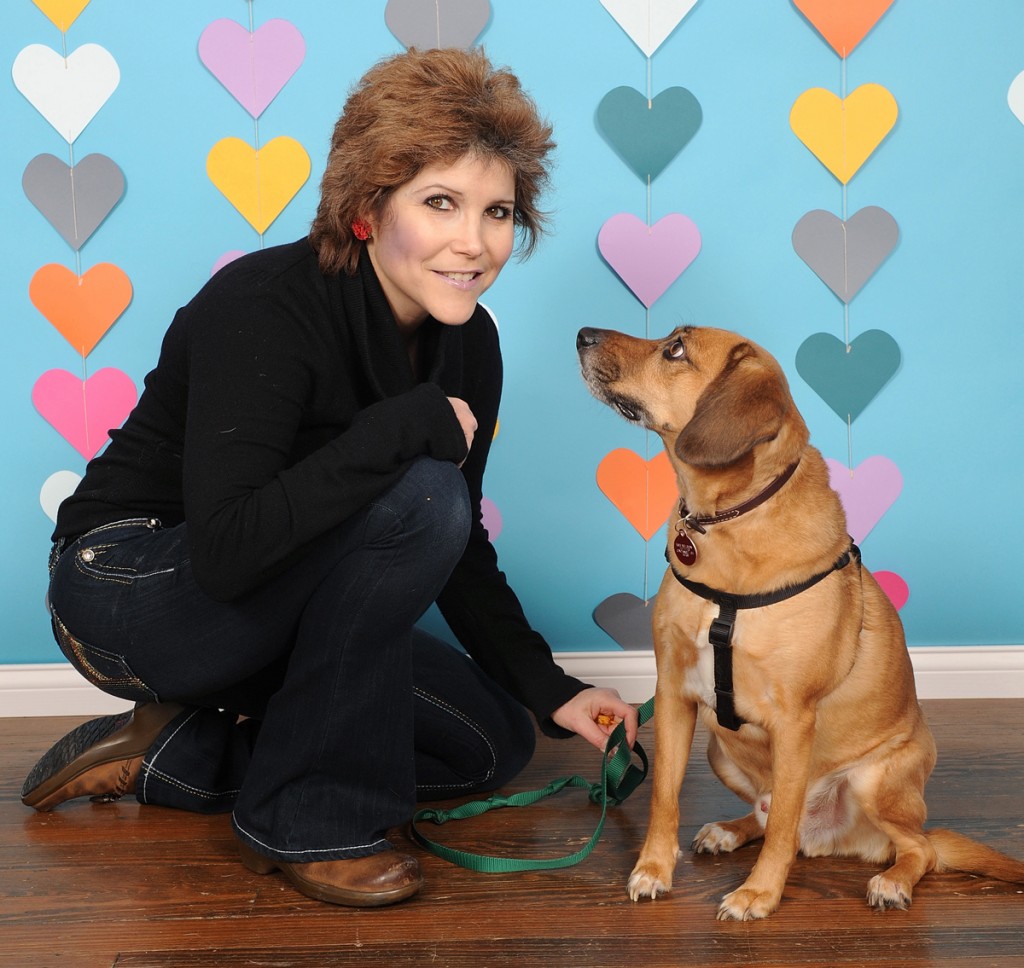 When it comes to bite prevention, pro-active supervision while teaching your kids how to respect and play interact appropriately and empathize with your dog; while also teaching your dog
When it comes to bite prevention, it is important to pro-actively supervise while teaching your kids how to respect, and empathize and interact appropriately with your dog, as well as teaching your dog to feel safe and associate positive things with being around your children. Also very important, you must monitor your dog's stress and warning signs to empower your dog and allow him to communicate non-aggressively.
Think of your role as the head coach with the responsibility of developing the game plan, imparting new and strengthening skills, and motivating your team to succeed. And within every moment that your kids and dogs share there is a potential teachable lesson.
The Very Basics
Be your dog's hero so he doesn't have to worry about protecting himself. Hugging, kissing, pinching, chasing, straddling, dressing in clothes, poking, lying or straddling on, or chasing are just some of the activities kids should not do with or around their dog. Children should also never take anything – a toy, a shoe or a bone – from their dog. It is equally important to teach these lessons to your kids and supervise, so that if your kids forget, you can redirect and remind them how to play appropriately.
Learn how your dog communicates using his face, body and tail when he is happy, worried or angry and teach dog language to your children. (I have body language descriptions on the Kids and Dogs page of my website – http://somuchpetential.com/children-and-dogs/) When your dog is communicating that he is worried or angry, redirect your child or call your dog away.
Provide your dog with a safety spot like a crate, a bed, or a room where he can go to when he wants to rest or be left alone, and teach your children that his safety spot is a 'no disturb' zone.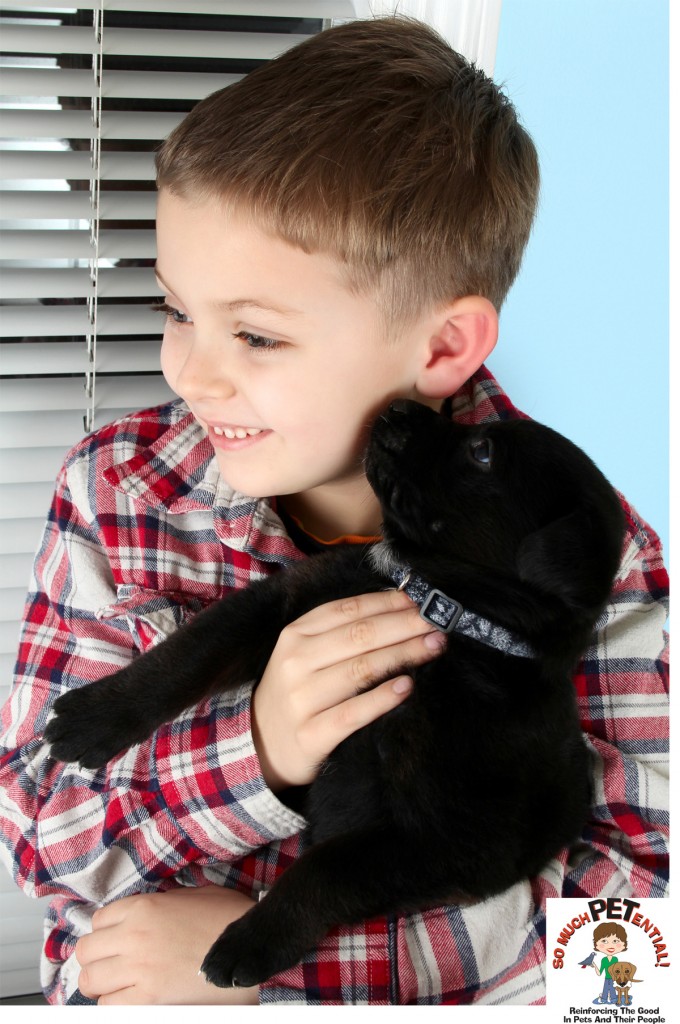 Exercise your dog's mind and body. If you don't provide your dog with acceptable activities to burn off his energy and keep his mind stimulated, then he will find his own way of doing that. And his own way may include chewing a couch, chasing a child, or stealing shoes.
Teach your kids to be the giver of all good things. They can feed your dog his food, read to your dog, or play appropriate games with your dog like hide and go seek.
As the adult, train your dog first…using positive reinforcement. Once your dog knows how to sit, lay down, hand target or other behaviors, then your child can stand tall, speak clearly and ask your dog to do one of those behaviors before giving your dog a treat.
Socialize your dog to many different situations and many different people, and take extra care to make sure every situation is a positive one for your dog. Teach your dog that being petted by kids and strangers is a good thing by pairing petting with a positive treat. (Note: remember to always only go at the comfort level of your dog. How do you know? His body language will tell you. Also, if you stop petting him and he looks away instead of initiating more interaction, then he is not comfortable.)
Please join me
I will be presenting 'My Dog's Hero' program for kids teaching them the basics of being a good friend and teacher to their dog at the following upcoming events. My educational program is targeted to kids ages 6 to 9; however, everyone is welcome. I ask that younger kids please stay with parents and I encourage parents to be there to learn as well. I will also have a booth at the Petopolis Show at the Convention Center and would love to meet you in person.
My presentations
Saturday, April 27
Blue Ash YMCA for Healthy Kids Day
10:30 am
Tuesday, May 7
Hyde Park branch public library
7:00 pm
Saturday and Sunday, May 11 and 12
Petopolis Show at the Cincinnati Convention Center
Several times each day
Tuesday, May 14
Madeira branch public library
7:00 pm