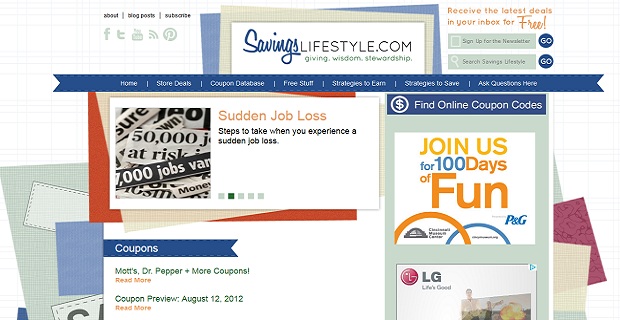 Ever wanted to learn how to use coupons… and not just one or two on a trip, but how to really leverage them to save your family money?  FFC's good friend Andrea Deckard of the popular savings site, Savings Lifestyle, has partnered with the Public Library of Cincinnati and Hamilton County and will be offering several FREE couponing workshops at select branches around town.   In addition to traditional grocery store couponing, Andrea will also host a workshop on how to save at the drugstore.
Couponing and Grocery Savings
Gain a better understanding of how to shop with coupons using strategic couponing and menu planning
techniques and achieve a savings of 50% or more.
Drugstore Shopping and Saving Secrets
Learn the saving secrets to drugstore shopping including how to take full advantage of the rewards programs
drugstores offer, begin to shop for free, and even understand how to make shopping profitable. Be prepared to
leave the workshop ready to grow your stockpile of toiletries, cleaning products, household goods, and even
food.
Registration is required. Visit http://savingslifestyle.com/coupon-classes to register.
Grocery Savings
Saturday, Aug. 18, 12:30 p.m. – Main Library,
800 Vine St., 513-369-6900
Thursday, Aug. 23, 7 p.m. – Sharonville Branch,
10980 Thornview Drive, 513-369-6049
Monday, Sept. 24, 6 p.m. – Miami Township
Branch, 8 North Miami Ave., 513-369-6050
Drugstore Savings
Monday, Aug. 27, 6 p.m. – Monfort Heights
3825 West Fork Road, 513-369-4472
Saturday, Sept. 8, 2 p.m. – Loveland Branch
649 Loveland-Madeira Road, 513-369-4476
Monday, Sept. 17, 6 p.m. – Mariemont Branch
3810 Pocahontas Ave., 513-369-4467