OK. Here's to hoping this weather starts getting better so we can all get out and enjoy the weekend! This weekend there's lots of fun to be hand. Everything from creating art to taking in a theatre performance to sharpening your teen's batting skills.  As always, please check the organization's website before heading out, just inbcase anything has changed.  If you are doing something this weekend you think others would enjoy, please feel free to share it in the comments!!
Have a great weekend!
____________________________________
Young chefs can get cooking Saturday morning at the Young Chefs Academy in Mason from 9:30 to 11 a.m. Aimed at ages 5 to 12, cost is $30 and registration is required. Details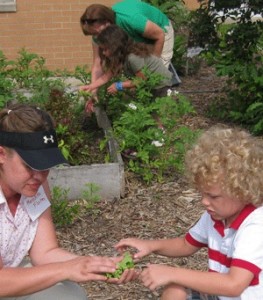 Learn the first ten steps to creating a school garden program with Granny's Garden School's Schoolyard Nature Network. Running Saturday from 9-10:30am, cost is $25 per person and requires pre-registration. For more information or to register, email [email protected]. Hosted at Natorp's Garden Store in Mason.
Getting ready to start looking for potential preschool or child care provider for your little one? On Saturday the Burlington Branch of the Boone County Library hosts a FREE Early Childhood Fair. Event runs from 10am – 1pm. Visit www.bcpl.org for complete details.
Get in touch with your feelings with texture as Happen Inc's character, Steve the Construction Worker, teaches children how they can see and feel textures. Happen supplies the textures for you to create a colorful world of surfaces. Saturday, 11am – 11:45am. Complete details.
It's time for another Explorer's University Workshop. This Saturday from 2-3pm check out – "We'll cross that bridge once we build it," focusing on engineering and bridge design. Participants will learn how to build a bridge out of simple materials like popsicle sticks and all about the process of bridge construction. Cost is $5 for Members and $7 for non-members. Details
Who's Punxsutawney Phil?? Bring the family to Seasongood Nature Center on Saturday at noon for a fun puppet show about woodchucks and their special day. Fun includes cocoa, cookies and a meeting with a live animal!! Seasongood Nature Center, Woodland Mound. A valid Hamilton County Parks Motor Vehicle Permit ($3 daily, $10 annual) is required to enter the park. Details
Young artist at home? You might want to check out Cheers to Art's, Canvas and Kids. Saturday from 10am – 12pm participants will create one-of-a-kind paintings, ready to hang on the wall. Cost is $25. Details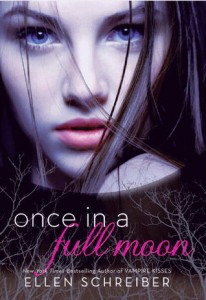 Is your teen a fan of the book, Once in a Full Moon by Ellen Schreiber? If so, you'll want to head to Barnes & Noble on Montgomery Road Saturday for a book signing at 2pm. Details
Have a teen that enjoys the theatre? Head to Playhouse In the Park for Tom Dudzick's coming-of-age comedy, Over the Tavern. Over the Tavern explores the tribulations of growing up in the Pazinski family in 1959. Tickets range in price from $29 – $65. Over the Tavern is suitable for adults and children age 13 and above. Please see the Content Advisory for this show before buying tickets. Performances run Friday 8pm, Saturday 4pm & 8pm, Sunday 2pm & 7pm. Over the Tavern has received three Acclaim Award Nominations.  Details
Ring in the Year of the Rabbit with the Main Library's (downtown) Chinese New Year Celebration on Saturday from 1-4pm, in the Children's Learning Center. Meet teachers visiting from Liuzhou, China—one of Cincinnati's Sister Cities—and have fun with Chinese calligraphy, crafts, games, music, a dragon dance and more! Check out this brochure for details.
Bzzzzz, Bzzzzzz. Head to Winton Woods Winton Center Sunday for "Bee My Valentine" at 2pm. Learn about all the activity that goes on in a honeybee hive. For a small fee, you can make a beeswax candle to take home too! Details
Sunday Fountain Square hosts Family Skates from Noon – 6pm. Just $3 admission and $3 skate rental, $3; Free ages 12 and under. Details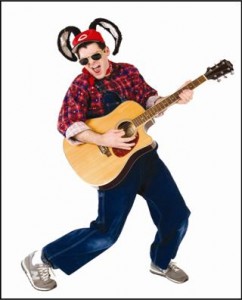 Beatrix Potter's most famous long-eared character – Peter Rabbit takes the stage in UC Clermont Calico Children's Theatre's production of The Rockin' Adventures of Peter Rabbit. Recommended for grades pre-K to 5, tickets are $6, $4 children, seniors and UC students. Performances run Friday, 7pm and Saturday, 10:30am. Details/Tickets
Bring the family to Sharon Woods this Sunday at 2pm for Paleontology Sunday and learn about how paleontologists help us learn about ancient animals. Includes two indoor "fossil dig" activities. Details
More Madcap Puppets? Saturday Cincinnati Art Museum hosts Family First Saturday with Madcap Puppets. Free to attend, $4 for parking. Details
Practice your batting skills Saturday from 2:30-3:30pm with the Softball Gamer Hitting Class held at At The Yard Baseball Training Center in Florence. Sarah Gronefeld teaches mechanics of hitting; Perfect for grades 6-8. Cost is $80; Registration required. Details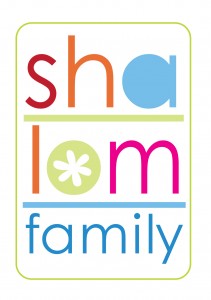 Looking for something for younger children? Check out The Mayerson Foundation's Sensory Sundays – private, free, interactive playgroups for Jewish families with children 18 months and younger from 2-3 at the Gymboree in Mason! Fun includes a snack. Visit www.myshalomfamily.org to RSVP and for more information.
Does your teen enjoy rock climbing? Then you'll want to drop them off at the Blue Ash Rec Center on Saturday from 4-6pm for Teen Climb. Fun includes rock climbing, pizza and drinks. Open to ages 12-15; cost is $15. Details
Calling Parrotheads of all ages! Help the Cincinnati Zoo kick off the 10th Annual On The Same Page community reading program with a Parrot Party, Saturday from 1-4pm. Learn all about these fascinating birds and see the Zoo's parrots in action! All activities free with Zoo membership or admission. Details
Everyone needs a little 'Mom' Time — Saturday, between 10am – 3pm, check out Mom & Me: Valentine Open House at Brazee Street Studios. Cost is $15. Participants will create an original fused glass valentine and create glass art together! Register online. Details