Continuing our efforts to highlight local non-profits, we are pleased to introduce you to A Kid Again, a non-profit organization that supports children and families dealing with life threatening illnesses. The following overview is courtesy of Hap Durkin, the Executive Director of the Cincinnati Chapter of A Kid Again.
A Kid Again is a 501 (c) 3 non-profit organization whose is mission is to enrich the lives of children with life threatening illnesses and their families by providing healing times of respite through our fun-filled group activities and destination events, which we call adventures. Our year round adventures foster laughter, joy, normalcy and supportive networking opportunities. We strive to offer our children, siblings and parents a cost free occasion to enjoy quality time together and to create lasting memories.
We accomplish this mission through the dedication of our volunteer network and the generosity of our donors, providing them with the opportunity to enrich their own lives as they ease the lives of our A Kid Again Families.
Currently, we serve the needs of over 560 brave children with life threatening illnesses throughout the Greater Cincinnati region. In total, we serve over 2,600 family members affected by a life threatening illness.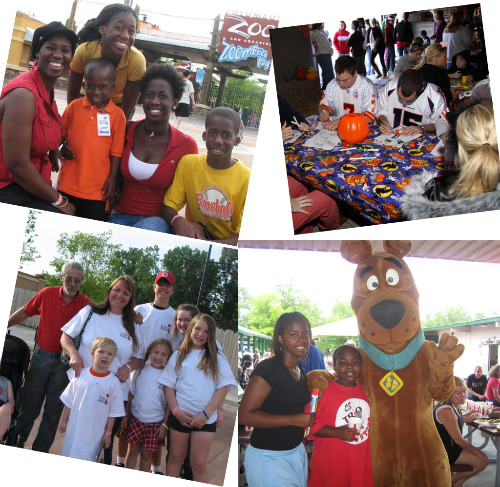 Since 2000, we have taken these wonderful children and their families on fun-filled, group oriented outings to the Ringling Bros. Circus, Cincinnati Cyclones Games, Cincinnati Reds Games, Halloween Parties at Miami University, Holiday Parties at Crossroads Church and Kings Island just to name a few.
A fun way to help:
This October, A Kid Again is bringing the magic back to Cincinnati with Miracles & Magic, Ohio's premier comedy-magic & grand illusion variety show.
From the website:
This special event was originally created for children with life threatening illnesses to provide them a day away from treatments, hospital beds and the stresses of their daily lives. Now open to the general public, Miracles & Magic has featured local, national and international performers who have come to take part in this annual event and offer the best medicine possible … laughter!  Miracles & Magic is now approaching its eighth year in bringing first-class entertainment to Ohio. Proceeds from Miracles & Magic directly benefit A Kid Again, as this is the only event for the children and their families that also raises funds for the year-round programs offered by A Kid Again. To date, the event has raised over $585,000 to continue to support adventures that provide hope, fun and a chance for every child in our program to be … A Kid Again!
Cincinnati's Miracles & Magic event will feature award-winning entertainers from around the country, and takes place on Saturday, October 23 at 4:00 p.m. at Mason High School Theatre. Tickets are on sale now at www.miraclesandmagic.com.
Miracles & Magic
Saturday, October 23 at 4:00 p.m.
Mason High School Theatre
6100 Mason Montgomery Road
Mason, Ohio 45040
Ticket Prices (Children / Adults)
Premier Seats – $40
General Admission – $15/$30
Children age three and under are admitted for free if seated on guardian's lap.
All photos courtesy of A Kid Again.