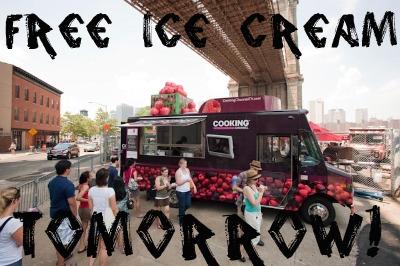 So have you heard about the new cable channel from the creators of The Food Network?  The Cooking Channel launched in June and in celebration they have crafted the world's most amazing ice cream truck that hit the road from NYC.  They are stopping in all the great cities, serving up the local frozen specialties – how awesome is that?
What makes it so awesome you ask?  Well for starters IT'S FREE!  And for finishers, it's GRAETER'S – so duh, the awesome is built right in (in those huge chocolate chips of course!).
But this awesome only happens TOMORROW – FRIDAY – JULY 23rd – DOWNTOWN! 12:45– 1:45 p.m. SCRIPPS CENTER (312 Walnut Street)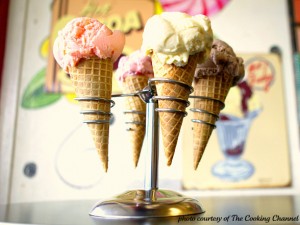 Now let's just hope that *this* ice cream truck doesn't play that incessant Turkey in the Straw like the one in my neighborhood…oh, heck I'll wear ear plugs!