Looking for some family friendly fun  in Cincinnati this last weekend before school starts?  It may be cold, but that doesn't mean you have to stay at home!  Check out our list of activities, from a Cyclones game to free arts activities! 
Saturday::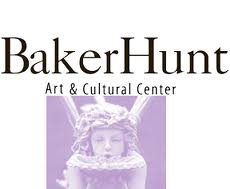 Baker Hunt Arts Mart Saturday Sign up for free art classes at Baker Hunt!  10:00am-4:00pm.  Classes range from yoga, print making, wheel throwing, ballroom dancing and more!  Check the link for details and age requirements. Mansion tours every half hour, beginning at 2:00pm.  Enter to win a $60 gift certificate to Baker Hunt!
Family First Saturday: The Art of Dance at the Cincinnati Art Museum FREE 12:00pm-4:00pm
Home Depot Kids Workshop–make a fun desk calendar any time between 9:00am-12:00pm.  Kids earn an apron, workshop certificate, and commemorative pin.  Ages 5-12.  Register on line.
Cyclones Game – Saturday at 7:30pm Saturday night is Throwback Night and Teddy Bear Toss!  The Cyclones play against Reading.
All Weekend Long ::
Ice Skating at Fountain Square – Cost: $3.00 admission and $3.00 skate rental. Check the website for hours.
Check out the Parks of Hamilton County for lots of nature programs, winter walks, survival skills and animal adventures.
Holiday Toy Trains at the BehringerCrawford Museum in Devou Park.  With 250 feet of train track, over thirty push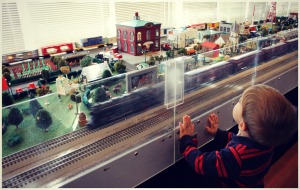 buttons, countless miniature buildings, several zooming trains, and a  layer of fluffy fake white snow, the Behringer Crawford Holiday Toy Train provides families with a great day of fun. The Behringer Crawford Museum is located in Devou Park at 1600 Montague Road.  859-491-4003. For the 2013 Holiday Season the Toy Trains will be on display until January 19, 2014.  For more information see our post about the Behringer Crawford Toy Train Display.
Take the whole family to see the Ensemble Theatre's production of Around the World in 80 Days. Make holiday memories with a day at the theatre!  Several Family Friendly Cincinnati writers attended a preview of the show, and are raving about the show.  Read all about it in this post on Family Friendly Cincinnati. Ends January 4th!
A Cincinnati Scenic Railway at the Krohn Conservatory
~ Make holiday memories at the Krohn Conservatory!  This one of a kind floral show highlights this region with replicas of local icons such as the Museum Center.  Don't miss it.  Visit the
Cincinnati Parks website
for all of the details and a coupon!
Newport Express Holiday Depot at  Newport on the Levee
The Newport Express Holiday Depot is a brand new, customized train attraction that will also feature a Lego display by OKILUG – including a model of Cincinnati's
Music
Hall – family photo opportunities, and visits with Santa!  General admission tickets are $5.00 and children 3 and under are FREE (one child free with  one paying adult).  Read about our visit at 
http://www.familyfriendlycincinnati.com/2013/11/28/see-trains-lego-santa-newport-express-holiday-depot/
 Open thru January 5th!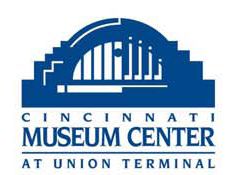 Don't miss the Ultimate Dinosaurs at the Cincinnati Museum Center!  Read all about them here: http://familyfriendlycincinnati.com/2013/06/20/ultimate-dinosaurs-giants-from-gondwana/And don't forget, Members can pay ONCE to see the dinos at a discounted rate, and then get in free over and over again for the duration of the exhibit!
'Testimony of Faith' Exhibit     Through January 26    The Public Library of Cincinnati and Hamilton County    http://www.cincinnatilibrary.org/press/    The Public Library of Cincinnati and Hamilton County    Free    This time of year brings a variety of celebrations for religions around the world. Explore their roots with the exhibit "Testimony of Faith: An Exploration of World Religions," on display in the Joseph S. Stern, Jr. Cincinnati Room at the Main Library through Jan. 26.
Realm of the Immortals: Daoist Art in the Cincinnati Art Museum    Oct 12, 2013 through January 5, 2014    Cincinnati Art Museum    http://www.cincinnatiartmuseum.org/explore/exhibitions/upcoming-exhibitions/details/2124-realm-of-immortals-daoist-art-in-the-cincinnati-art-museum    Cincinnati Art Museum    FREE. Parking $4 for non-members, free for members    The Eight Immortals are coming to Cincinnati! From acupuncture to martial arts, from calligraphy to feng shui, all Chinese art is based on Yin and Yang cosmology and its notion of balance and counterbalance. How did this folk religion become the popular culture from China centuries ago? You will soon know the answer when you explore the intricate stories of the Immortals in our new exhibit "Realm of the Immortals: Daoist Art in the Cincinnati Art Museum, October 12, 2013 through January 5, 2014. This exhibition of more than seventy-five objects from the Cincinnati Art Museum's Chinese and Japanese art collection, most never on display before, will enlighten the visitor on the true principles of Daoism and its influence in eastern philosophy by featuring the Eight Immortals.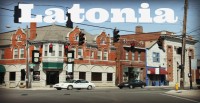 Check out our post on Latonia…make a day of it!  Have breakfast at Lynna's Grill, visit the Railway Museum, grab a donut or two at Bernhard's Bakery, and buy some flowers at Jackson's Florist!
Peruse our 50 Kid-Friendly Things to Do in Cincinnati for cold weather activities.
Looking for a staycation?  Try Perfect North Slopes! Check out what Phyllis has to say about it in this post and head to Indiana!