Northern Kentucky is full of small towns that make NKY the great area that it is to live and play in.  One of those small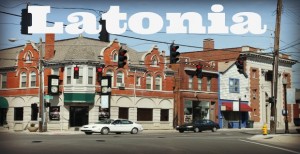 towns is Latonia.  My family spends a lot of time in Latonia, and I thought I'd share some of our favorite places with you.    There is a whole day of family fun to be had in Latonia, Kentucky…from trains to lunch at a hometown diner.
Here are a few ideas to help you plan some fun for the family in Latonia ::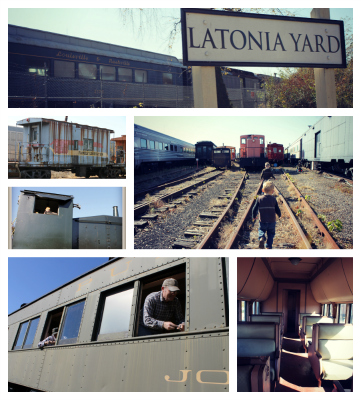 The Railway Museum of Greater Cincinnati ::  On the train tracks in Latonia is a Museum like no other…the Railway Museum of Greater Cincinnati.  I thought this attraction was going to be perfect for my young sons, especially the one who is obsessed with toy trains…but I didn't realize that our entire family was going to enjoy the railyard, myself included.  I come from a railroad family, and being in this yard with all of the old cars made me think about my grandfather and his days on the railroad years ago.   At the Railway Museum you can find a Pullman Cars from the early 1900's, A B&O Express car, a locomotive, caboose and more.  Some of the cars are open for families to explore and look around, while others are for checking out from the outside only.  My kids loved climbing aboard some of the cars and exploring, and on the day that we visited there were dedicated "railroad enthusiasts" who volunteer at the museum working on one of the cars.  These gentlemen were so friendly and eager to tell us all about the car that they were working on.  Almost every Saturday you can find volunteers spending their time bringing these cars back to their former glory.
The Railway Museum is not just a great place to learn more about trains and see a part of our local railroad history, but it's also a perfect place to take pictures (I took pictures of my kids that we used in our Christmas cards) and for those who geocache there are several caches to search for on the premises.
The Railway Museum is open every Saturday from 10am until 4pm (except when the weather is very bad).  The Museum is located at 315 West Southern Avenue Covington, KY 41015.  Admission is $4 for adults, $2 for children under 10.  Children MUST be accompanied by an adult.  Visit their website for more details and information.  For more pictures from my trip to the Railway Museum with the kids check out the Little Things Blog and if you are looking for more ways to learn about transportation in our area and have some fun while doing so, be sure to read "A Weekend on the Right Track" by Cincy Whimsy on Cincinnati USA.
Totter's Otterville ::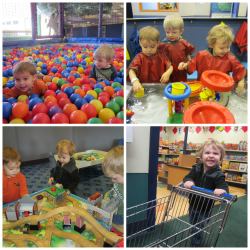 I don't know who loves Totter's Otterville more…me or the kids.  They love it because there are SO MANY FUN THINGS to do!  I love it for the same reason…with so much fun stuff to occupy the kids, I have a chance to relax a bit.  When we go to Totter's Otterville there's no squabbling, no whining, no fussing…just kids having a blast.  The activities at Totter's Otterville are hands-on, in a go big or go home sort of way.  The munchkins can go grocery shopping, play in the ball pit, paint their faces, splash in water, and so much more.  And I love love love that they have a special section just for wee ones.  This keeps the babes and toddlers out from under foot where the bigger kids are playing.  To learn more about Totter's Otterville read this post on Family Friendly Cincinnati.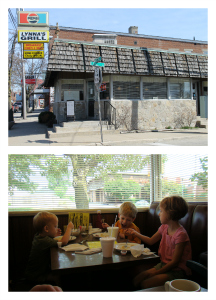 Lynna's Grill ::  Are you looking for a good home cooked meal?  While you are exploring Latonia, stop by Lynna's Grill for breakfast or lunch.  It's a great little diner, the staff is super friendly, the food is good, and the prices are right.  I don't think there's any breakfast quite like a diner breakfast…and Lynna's does it right with home cooked potatoes, goetta, eggs and the like.  I've not had lunch there yet, but I plan to soon!
Lynna's Grill is open until 3pm each day, and accept cash only.  Lynna's is located at 3728 Winston Avenue.  859-291-4910
Bernhard's Bakery :: I remember going to this bakery when I was a very small girl (when it went by another name).  So I'm sort of partial to the donuts here.  It's my go-to place to pick up donuts or pastries.  They have coffee cakes, donuts, cookies and more.  I even remember picking up Hot Cross Buns for my Grandma before Easter years ago.  Bernhard's is located at 3612 Decoursey Avenue, and they have a second location in Newport.  Check out Bernhard's Bakery on Facebook!
Dari Crest :: During the warmer months (March through October) you can satisfy your sweet tooth at Dari Crest.  It's a perfect little ice cream joint in Latonia.  Grab a cone and sit on the benches outside.  Read more about Dari Crest in Michelle's post, it's a fave of her family!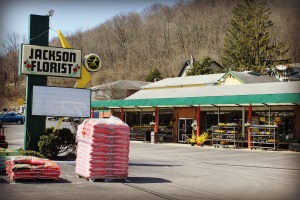 Jackson Florist :: No matter what the season, Jackson Florist has what you need to beautify your garden and home with fresh and faux flowers, statues, water fountains, wreathes and much more.  We love stopping by there to pick up things to add color to our yard.  They have beautiful flowers and lovely holiday decorations as well.  While you're in the neighborhood exploring Latonia, be sure to make a stop at Jackson!
Mother of God Cemetery :: I know it must surprise some of you to see a cemetery on a list of family friendly things to do, but our area is home to so many beautiful cemeteries that are a key to our past and full of rich history.  I love taking walks in cemeteries, especially this one.  Not only are many of my family members buried here, but also the famous artist who lived in Covington, Frank Duveneck.  It's a wonderful place to take a stroll.
Mother of God Cemetery is located at 2701 Latonia Avenue.  You can find cemetery records at the Kenton County Public Library http://www.kentonlibrary.org/genealogy/cemetery.cfm
if you'd like to dig into your own family history.
These are just a few of my favorite places to hang out with the family in Latonia.  Do you have anything to add to this list?  Please comment below!