Please join us in welcoming Adam to Family Friendly Cincinnati today. Adam is the founder of the site, cool dads, which focuses on supporting and encouraging Dads.
———————————–

Do you love Cincinnati, kids, dads, and FREE stuff? We do too! We are cool dads, a local Cincinnati start-up on a mission: to support and encourage Dads.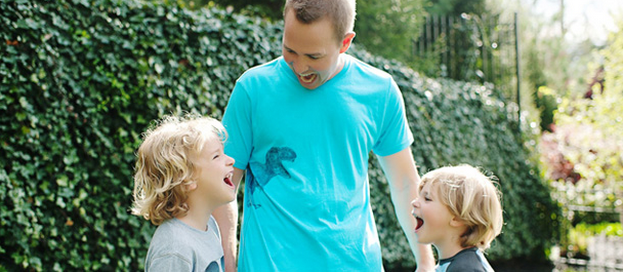 We created cool dads because we could find lots of great stuff for Moms, but I had a hard time doing the same for Dads. So, we designed cool dads to be an awesome place for Dads to be encouraged and get advice. We're different because our site and content is easy to use, simple, fun … and has a lot of unique stuff like advice that can be read in under a minutefree cards, and one of a kind t-shirts that dads love and their kids dig too.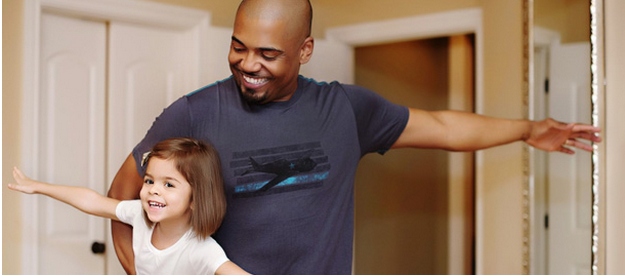 We also LOVE Cincinnati and want to make a positive impact by partnering with Cincinnati people and businesses, promoting our great city (like every shirt we make has "Designed in Cincinnati" printed on it!), and giving back to organizations in Cincy that align with our mission.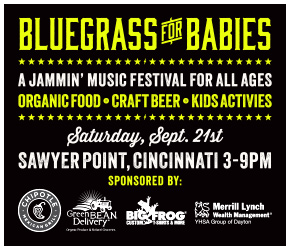 Speaking of great Cincinnati organizations… we're a big fan of Bluegrass for Babies, who's mission we love: "…helping parents create an environment to raise healthy children, right from the start." They have an awesome event coming up on September 21st that your whole family will love with great music, amazing food from Chipotle & Green B.E.A.N. Delivery (kid's eat FREE!), and tons of FREE, fun activities for kids… and… cool dads will be there. Come meet us and see some of the cool adventures for kids that any dad can do. Our activities include duct tape wristbands (who doesn't love duct tape?), dinosaur digs, a balloon bonanza, and we'll be giving away some of our awesome t-shirts… Best of all, proceeds of this event will go to help Cincinnati families and our amazing Cincinnati Children's hospital.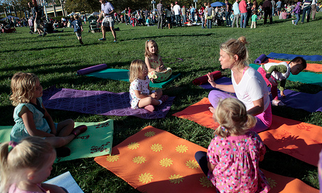 So, if you've made it this far, we have a lot in common: you love Cincinnati, Dads, and kids. Now let's become friends:
Like us here > facebook.com/cooldadsconnect
Check our site out here > cool-dads.com
And come meet us at the fun and family friendly Bluegrass for Babies festival on September 21st!