Summer is fast approaching, and with summer comes the opening of many local Farmers Markets in our area.  Some markets, like Friendly Market, Findlay Market and the Northside Farmers Market are open year-round, while others open up during the warmer months.
I love that we have so many Farmers Markets in our area and  I am hoping that this list will help you find a market in your neck of the woods.  Or perhaps you will want to check one out in a neighboring city or suburb?
And if you've never been to a Farmers Market, I hope that this list will inspire you to try something new and check one out.  In my humble opinion, there is nothing better than farm fresh veggies, eggs, meats, baked goods, fresh cut flowers and so on. Eat fresh, eat local!
I tried to find as many market as I could, but if your local Farmers Market is not on our list, just contact me at Katie(at)TheLittleThingsJournal(dot)com and we'll add you to the list!
Just a note, this list was put together in 2013.  We are doing our best to update it as well as we can.  Markets with a *** next to them have been updated in the Spring of 2016 and should reflect the most current information that we have.  If there are no *** next to the market then I have not heard from the coordinators to verify the information.  If you want to be sure of times/hours before going to a market that is not starred please feel free to contact them!
Boone County Farmers Market ::
Open 7 days a week May through Oct. 10am – 5pm (Summer Hours: 9am – 6pm Memorial Day through Labor Day) Market re-opens the day after Thanksgiving: 7 days a week, 10am – 8pm.  6028 Camp Ernst Road, Burlington.
Boone County Farmers Market Website
Campbell County Farmers Market ::
Highland Heights :: 3504 Alexandria Pike  Tuesdays, May13 – October 28, 3-6 pm

Newport :: 709 Monmouth Street (Next to Pepper Pod Restaurant) on Saturdays, June 7 – October 25, 9-noon

Alexandria :: Southern Lanes Sports Center 7634 Alexandria Pike on Fridays, May 16 – October 24, 3-6 pm
Campbell County Farmers Market Website
Campbell County Farmers Market Facebook Page
Clinton County Farmers' Market ::
Summer Market begins on the first Saturday in June and runs through October on Saturdays from 8:30 AM – Noon, and every Wednesday until Labor Day from 4 – 7 PM.  The Saturday Markets are held on Mulberry Street in front of the General Denver Hotel.
The Wednesday market is in the Downtown Mural Parking Lot (81 West Main Street Wilmington, OH).
Our mission is to provide fresh, local products that are both high quality and affordable for all community members in an enjoyable, welcoming atmosphere.
College Hill Farm Market ::
*** Thursdays 3:00-6:30 pm (May – October)  5742 Hamilton Ave.  Cincinnati
This market has a kid's corner with activities for younger children from 3:30-4:30 to accommodate the younger families in our neighborhood.  They also have food demonstrations, guest booth for non-profits and and music during the summer market season June 2  through September 1st.  After September 1st there will only be veggies, no children's programs.  There will also be three kids cooking classes that you can sign up for on the Market Website after June 2nd.
College Hill Farm Market Website

Columbia Tusculum Farmer's Market ::
260 Wilmer Avenue Cincinnati, OH 45226
One of the only 7 days a week market in the summer with farmers from Kentucky, Indiana, and Ohio. Great fresh local produce.  Near Lunken Airfield.
Covington Farmers Market ::
*** Saturdays from 9:00 A.M. – 1:00 P.M. May through October.   Located at East 3rd Street between Court and Greenup  The Farmers' Market hosts farmers, purveyors and artisans to share their wares. The Market closes Saturday, October 29 with a Halloween celebration!
Covington Farmers Market on Facebook
Covington Farmers Market's Website
Dixie Farmers' Market ::
Erlanger Baptist Church (116 Commonwealth Avenue) every Thursday from May to October from 3pm-6pm.
Findlay Market ::
*** Findlay Market is one of the country's oldest outdoor markets, and it's located in downtown's historic Over-The-Rhine neighborhood.  It offers just about anything and everything your heart could desire when it comes to fresh food.
For directions, hours and more information see the Findlay Market website.
Family Friendly Cincinnati's Post about Findlay Market
Finneytown Farmer's Market
Fridays 3:30pm – 7pm at Northminster Presbyterian Church on Compton Road. Runs through October 31st.
Fort Mitchell:  DCCH Center for Children & Families
*** DCCH doesn't just have a Farmer's Market, they also have a flea market…bonus!  Both markets benefit the DCCH Center for Children's and Families
Opens Saturday, May 7th 2016 ~ Saturdays 9am-1pm at 75 Orphanage Road in Fort Mitchell ~ Produce, Eggs, Flowers, Woodcraft and more!
Visit the DCCH Market FB Page to learn more about the markets and how DCCH is helping our community.
Friendly Market
***Located in Florence, this Market opened in 2013 and is already a local favorite.  They are a year-round indoor market and a seasonal outdoor market.  For dates, hours and location visit the Friendly Market Facebook Page.
Read about Friendly Market on Family Friendly Cincinnati
Gabriel's Place Marketplace
Summer hours are from 5-7pm. It'll be held outside weather permitting. Rainy/overcast days it'll be held inside. And as usual we accept cash & EBT/Snap for purchases.  3618 Reading Road  Cincinnati 513-221-2306
Hyde Park Farmers' Market
*** The market runs 9:30- 1:30 every Sunday May 15 – October 30th . We will be located on Hyde Park Square for the entire 2016 season.
The Hyde Park Market has over 30 vendors, featuring fresh, locally grown produce, herbs, plants, flowers, as well as eatables like cheese, meat and poultry, fresh eggs, breads, smoothies, bakery goods, honey, olive oil and fermented foods and drinks. The regular season market, May 15th – October 30th, is located in the Hyde Park Square between Edwards Rd on the West and Michigan Ave on the East.
Website :: http://hydeparkfarmersmarket.com/
Hyde Park Farmers' Market Facebook Page
Independence Farmers' Market ::
*** Saturdays 8:30 – 1:00 Every Saturday from May until October Located in front of the Independence Court House: 5272 Madison Pike Independence, KY 41051 Fresh produce & sometimes you might even hear some live music!  This farmers market has been  named as one of the three finalist for 2016 Best of NKY farmers markets.  The winners will be announced in May!
Website :: http://www.cityofindependence.org/farmersmarket/vendors.htm
Independence Farmers' Market Facebook Page
Family Friendly Cincinnati post about the Simon Kenton Farmer's Market
Lebanon Farmers' Market ::
*** Thursdays 3-7pm at the corner of Sycamore and Main Streets parking lot in Lebanon.  Opening Day: May 12th
Located in the heart of charming downtown Lebanon, the Lebanon Farmers' Market is a producer market offering locally grown fruits and veggies, organic cheeses, artisan breads, pastured eggs, pork and grass fed beef, local raw honey and lots more. Relax with a fresh squeezed organic lemonade and enjoy the friendly atmosphere.
Lebanon Farmers' Market Website
Lebanon Ohio Farmers' Market Facebook Page
Loveland Farmers' Market ::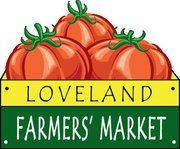 *** Loveland Farmers' Market, top three American Farmland Trust "Ohio's Favorite Market 2012, 2013, 2014″, 12th favorite in the United States, 2014. City of Loveland-2013 Business Enhancement Award, Loveland Area Chamber or Commerce "2014 Green Business" award.  May – October 3:00 p.m. – 7:00 p.m. www.lovelandfm.com  The Loveland Farmers' Market was organized in 2010 to create a friendly, comfortable environment whereby local farmers, cottage industry vendors, and artisans are able to sell their products directly to Loveland area residents while providing opportunities for the residents to learn more about food and products directly from the source. The market has on average forty vendors, which makes it the largest suburban market in the Cincinnati area, and  promotes buying locally, healthy eating, education for adults and children, and features weekly entertainment for all and activities for kids in the Kids' Patch.  The market accepts SNAP/EBT cards and will participate in "Produce Perks" this year. Credit/debit cards are also accepted. The market returns to historic Loveland this year, 205 Broadway Street between the Loveland Canoe and Kayak and the bike trail.
Loveland Farmers' Market Facebook Page
Loveland Farmers' Market Website
Madeira Farmers Market
***  Thursdays, YEAR ROUND 3:30pm-7pm ~ May through September ~ corner of Dawson and Miami, in the heart of downtown Madeira~October through April, 3:30-6pm at the Madeira Silverwood Presbyterian Church (8000 Miami Avenue).  Voted Best Suburban Farmers' Market 2013 by Cincinnati Magazine.
Find fresh local produce, discover specialty items, and feast on prepared foods.Organic, vegan, and gluten free items available. Live music and friendship abound!
Madeira Farmers Market Website
Madeira Farmers Market on Facebook
Milford Farmers Market ::

***  Operated by Ohio Valley Fruit and Vegetable Growers Association, since 1980. Come and meet the farmers that grow your food!   Wednesdays 2-5 pm (June-Nov) and Saturdays 10am- 2:00pm. 1025 Lila Avenue in Milford (Route 50) Milford Shopping Center near the Milford Garden Center.
Milford Farmers Market Website
Milford Farmers Market on Facebook
Montgomery Farmers Market ::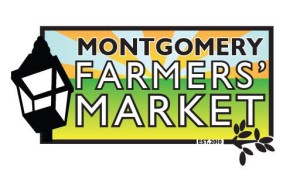 Saturdays 9am – 12:30pm May – October ~ Montgomery Elementary Parking Lot 9609 Montgomery Road Montgomery, OH 45242 ~Voted "Best of the North" by Cincy Magazine
Montgomery Farmers' Market has about 30 vendors and a different food truck each week.  The market is known for the quality and variety of its vendors–farmers and growers selling fresh, healthy produce; and artisan producers making delicious food with local ingredients.  Now accepting SNAP and Produce Perks.
Nativity Church Tailgate Market ::
Mondays from 3:30 until 7:00 at 5935 Pandora in Pleasant Ridge at Woodford & Ridge.
Tailgate Markets has been in existence since 1978 and will continue to bring fresh and local fruits and vegetables straight from the farm to your table!  All our growers are full time farmers who care about raising good and safe produce. At Market you will meet the grower and seller all at once. We grow it and we sell it!  Please come give us a chance!
Nativity Church Tailgate Market Website
Northside Farmers Market ::
This Market is open year round!  Wednesdays 4:00-7:00pm
Location ::
October through May: North Presbyterian Church Auditorium, 4222 Hamilton Avenue, Cincinnati OH 45223
May through October: Jacob Hoffner Park, 4101 Hamilton Avenue, Cincinnati, OH 45223
The Northside Farmers Market offers fresh produce from local farmers, flavor filled baked goods, ferments, granola, meats, grains, pet foods, and more from 30 vendors.  Our friendly and fun market includes free kids activities, live music, and food demos.  We conveniently accept Credit, Debit, EBT Cards, and WIC coupons.  SNAP customers received up to $10 per visit to spend on fruits and vegetables.
Northside Farmers Market Facebook Page
Northside Farmers Market Website
Strauss Troy Market on Fountain Square ::
*** Tuesdays (April through August) from 11am until 2pm on Fountain Square.
West Chester Art & Farmer's Market ::
***   The 2016 West Chester Farmers Market begins on May 21st and ends on October 15th.  9 a.m til 1 p.m. every Saturday. Located on Center Pointe Road next to the Mid-Point Library off Union Center Blvd.
The market has local produce, meats, artisan bread, many local home producers and more.
West Chester Farmer's Market Website
West Chester Farmer's Market Facebook Page
Family Friendly Cincinnati post about the West Chester Market
 Wyoming Ave. Farmers' Market ::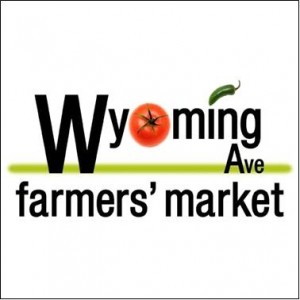 Tuesdays, 3 – 7 pm May through October ~ Wyoming Ave. at Oak on the Village Green
Wyoming Ave. Farmers' Market is a non-profit, producer-only, volunteer-run business committed to offering local, consumable products to our neighbors.  Our Market carries organic and sustainably-raised fruits, vegetables, eggs and meats, and carefully produced cottage products.  Our shoppers are locavores and local residents who like to build relationships with people who raise the food they serve to their families.  During the winter months, we offer a pre-order pick-up market.  NEW — this year Wyoming Farmers Market is participating in the Hamilton County Produce Perks program which is an EBT matching program
Wyoming Ave. Farmers' Market Website
What is your favorite Farmers Market?  To add your organization's Farmer Market you can contact me at: Katie(at)TheLittleThingsJournal(dot)com