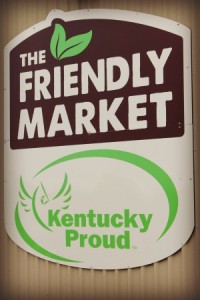 Have you been to the Friendly Market in Florence yet?  If not, you are missing out on some great locally sourced foods and products!  The Friendly Market opened in 2013 and offers customers a variety of vendors to shop from.  One quick visit to the market and you'll have everything you need to create a gourmet meal for your family.  Shopping there and talking to the various vendors even gave me the confidence to try some new dishes with my family, and they loved them.  The vendors who work at The Friendly Market certainly live up to the market's name.   Every single person I talked to was SUPER FRIENDLY and incredibly helpful.  The vendors acted like their sole purpose that day was to make sure that our dinner was spectacular.  Recipes were shared, tips were given, names were exchanged and when we left I felt like we had some new friends.
Head to Friendly Market to prepare a fine meal for your family or to get food for your next party.  Support your local farmers and business owners by shopping local.  I can help you plan your visit to the Friendly Market with a list of places we visited when we went to the Friendly Market.
A Trip to the Friendly Market:
Stop at Butcher Betties to grab some deli meats, or grass-fed beef, or goetta made in house.  And that's not all, Butcher Betties also offers fresh local eggs & cheeses, ready-made dips and a whole lot more!  And Allison Hines, the owner can be found behind the counter to answer any questions you might have or to help you pick out the perfect cut of meat.  I ended up going home with several different steaks to try for dinner instead of just one kind as we usually do.  We had a feast!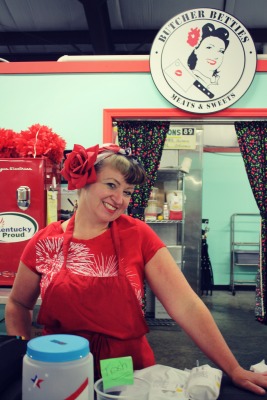 Colonel De Gourmet Herbs & Spices:
If you've never been to Colonel De's for spices I suggest you run, not walk to Findlay or Friendly Market to pick up some herbs and spices for your kitchen.  They have spices as far as the eye can see and a knowledgeable staff to help point  you in the right direction.  Just tell them what you are cooking for dinner and they can make all sorts of suggestions for superior spices.  Trust me, if you shop at Colonel De's your spice rack will thank you.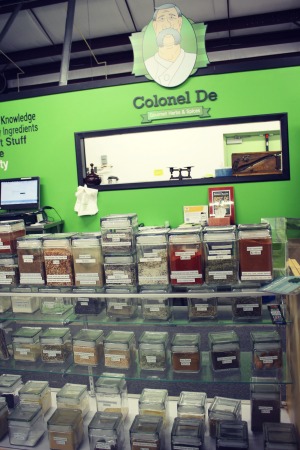 I've never been to a store that was solely dedicated to Olive Oils and Balsamic Vinegars before! I was really excited about visiting the Flying Olive because I had my heart set on treating myself to some Truffle Oil, and of course they had it for me. They have such a huge variety of oils and vinegar, I had no idea there were so many options out there and in how many ways you can use them. I never thought of using Olive Oil when baking, and I've never thought about creating dipping oils for bread at home, I always just left that to the fancy restaurants. I learned so many things and the owner was so helpful and encouraged me to try different oils and gave me tips and ideas for using the oil I bought.  I see myself visiting the Flying Olive again soon so I can expand my oil selection for making salad dressings.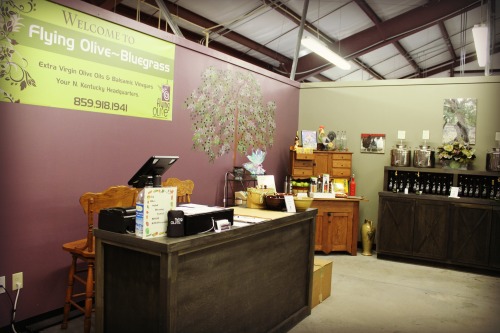 If seafood is your thing then wander on down to Afishionados and grab yourself some of their fresh fish. Aside from being super friendly, the workers also know a thing or two about seafood. In my humble opinion fresh fish is always the way to go when serving seafood. Grill it, bake it or fry it…however you prepare it the taste will be great. And check out their dips that they make in house. If you are lucky they might even have samples out for you to try. So tasty!
The Produce Connection The Kentucky General Store: 
The name says it all…get connected with fresh produce, and find some great local fruits and veggies as well.  We stocked up on so much that day, and we didn't break the bank.  What I loved most though is that my kids got super excited about buying fruit and veggies while we were there.  The owner of the Produce Connection also runs the Kentucky General Store, which boasts shelves and shelves full of all kinds of great products from the Bluegrass State.  The boys were particularly entertained by the fact that they carried Toe Jam.  Haha.  They also sell candles, marinades, Yankee Doodle Deli Pretzels and much more.  Can't find what you need?  Ask the guy behind the counter…he's a great help, and like everyone else I mentioned….he was super friendly, especially with the munchkins.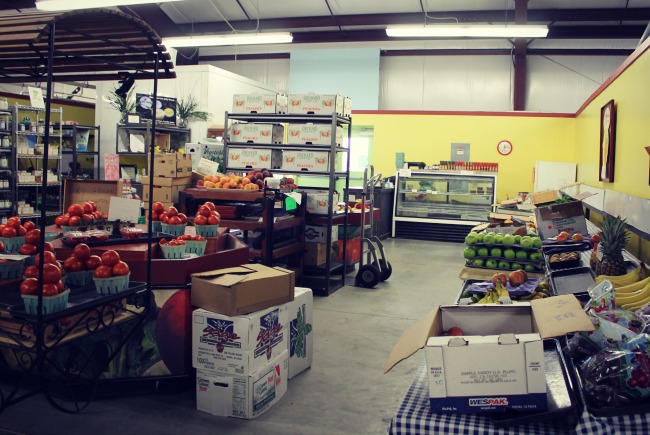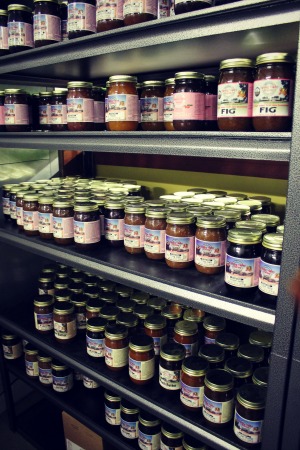 After you wander around the market reward yourself for a productive shopping trip by treating yourself to a sweet treat at the Colonel's Creamery. All of the ice creams are home-made right there at their shop and whenever they can they add fresh locally sourced ingredients. Of course we just had to sample some cones while we were there and they were scrumptious! They also offer a variety of floats including a "Butterbeer" float, since we're such big Harry Potter fans you know we will be trying that one next time!   And be sure to grab some ice cream to go as well, it would make a perfect after dinner treat. And if you decide to eat your ice cream BEFORE shopping at the Market they have some tables for your convenience. The Colonel's Creamery was definitely my boys' favorite stop at the Friendly Market.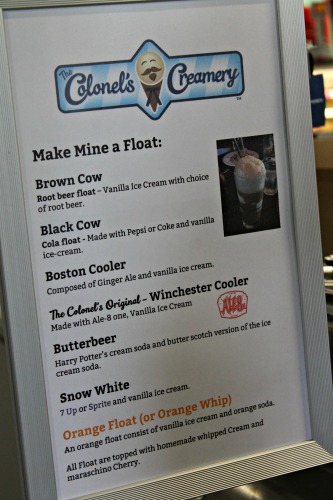 Stop in Unbridled Spirits to get a treat for Mom & Dad…they offer a wide selection of spirits, including many local beers and all sorts of Kentucky Bourbons.  If you are looking for an extra special spirit or you want to find something obscure this is your place.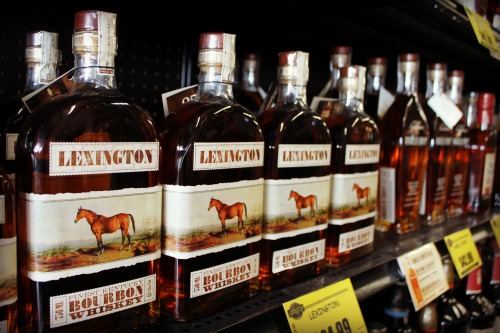 Outside the Market:
You can find farmers and vendors outside the market selling their wares.  The day we were at the market Scott Farm was set up selling a gorgeous selection of fresh picked veggies from their farm.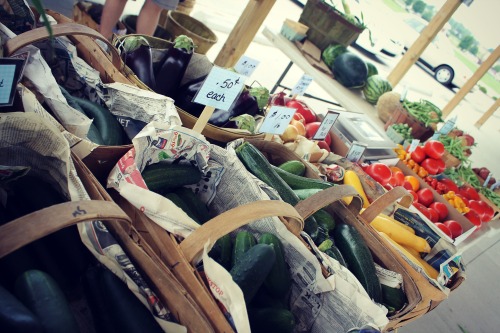 Have you been to the Friendly Market?  What's your favorite thing about it?

The Friendly Market is located at 10050 Norbotten Drive in Florence
When not blogging for Family Friendly Cincinnati, you can find Katie writing at her personal blog, www.thelittlethingsjournal.com