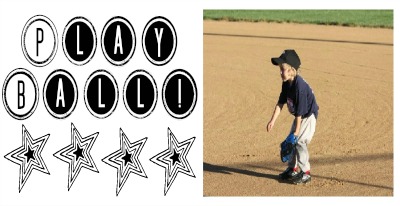 It seems a bit strange to be thinking about baseball when the weather is just starting to get colder, but now is the time to sign up for Spring Baseball in Northern Kentucky!  Today we have a guest post for you by Meredith Landorf, and she's going to tell you all the great reasons your child should play ball!
A bit about Meredith…she was born in the Chicago suburbs, and has been in Kentucky since her college years at Murray State University and medical school at University of Kentucky. She live in Kenton County with her four (busy) kids and husband. Meredith's days are spent with a mix of homeschooling, practicing medicine, playing taxi for the kids' sports and serving as the Vice President of T-Ball for Northern Kentucky Baseball. She has a special interest in the prevention and recognition of childhood obesity and helping families stay fit and healthy.
Northern Kentucky Baseball ~ Guest Post by Meredith Landorf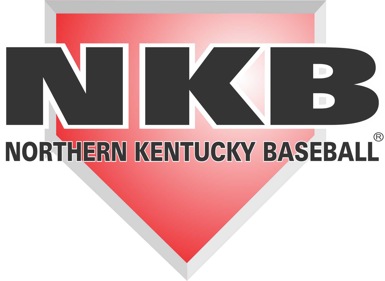 Looking for a way to warm up this chilly and crisp season? Think spring! It's the time for budding flowers, birds chirping, family bike rides, walks in the park, afternoons at the playground, and of course, SPRING BASEBALL!
Baseball Is A Grand Slam For Everyone
With the obesity rate in children having increased more than 5-fold in the past 40 years, it is even more important we provide opportunities for our children to get outside and explore sport opportunities.
Baseball is a fun, active way to keep kids fit across the fall and spring months.  It is available for most ages, and can be played by both girls and boys. It's a win-win for all!
Why Northern Kentucky Baseball? 
If you have a little one who will be at least 4 years old by April 30, 2013, Northern Kentucky Baseball (NKB) is for you!
NKB is quickly becoming the premier choice for residents of Boone, Kenton, and Campbell Counties, and the surrounding areas.  What sets them apart from the others is their objective to develop players in the most ability and age-appropriate ways possible. They do this by catering the style of play and rules to each specific age group.
Additionally, NKB is chartered through the nationally recognized Cal Ripken/Babe Ruth Baseball Organization.  This allows players the opportunity to possibly compete in district, state, regional, and national tournaments while also upholding the focus of keeping baseball fun.
Rounding Third, & Heading Down the Pathway to Success
NKB follows a step-by-step process to help your child be the best they can. The road to success is comprised of teaching age appropriate skills and expectations, and is broken down into the following:
Age 4-5: Children in this age range will engage in T-ball play while learning the basics of running bases, hitting the ball off of a T, and defensive positions and spacing.
Age 5-6: Children in this age range will get two opportunities to hit from a spring loaded pitching machine. If they swing and miss in their first two chances, they will be allowed to hit off a batting T placed on the plate.
Age 7-8: Children in this age range will begin to experience traditional baseball actions and regulations including base runners being allowed to steal after the ball crosses home plate. Further, by adjusting the pitching machine to 40 MPH, batters will have an opportunity to put the ball into play more often, thus also allowing fielders to field the ball more often. This makes for an active, but still controlled game of baseball.  Four outfielders are used for this age group, and bases are located 60' apart.
Age 9-10: Children in this age range will experience ball pitches from their peers. Additionally, in contrast to years prior, base runners will be held on the plate until the ball crosses the plate. There are a number of reasons for this, but mostly this supports skill building for each position, as well as safety. In this age bracket, bases continue to be placed 60' apart.
Age 11-12: Youth in this age range will play on a field where the base plates are 70' apart. Additionally, pitchers can now hold base runners on the base.
Age 13-18: Teens in this age range will play on regulation sized baseball fields with base plates 90' apart from each other.
For More Information
Join the fight against obesity in children by keeping them active starting now. It's never too early to promote a healthy lifestyle, and sports are a great way to get kids moving.
To get your child signed up for the spring season, or to learn why NKB has been deemed "The Best Thing to Happen to Baseball in Northern KY in 20 Years," please visit their website .
Don't strike out – get your child on deck for a triple play combination of fun, friends, and fitness with NKB today!