Family Friendly Cincinnati is happy to welcome
Laura Hoevener and Terri Weeks to the blog this week. 
—————————
Did I really already see school supplies on sale? Didn't summer just begin? If you're like me, its easy to let summer escape before you really have time to appreciate it. So, if you need a little help and encouragement to slow down and make a few memories with your kids, we've put together some ideas for places that both you and your kids will enjoy. And best of all, every single one of these ideas is FREE. That's right, you don't need to spend any money to enjoy these destinations. All you need is gas for the minivan and maybe a turkey sandwich and some grapes for your lunch! Read over the ideas, call up a friend and put one down on your calendar. Do it right now, before you forget. Tell your kids what you're doing (they won't let you forget.) You'll be on your way to making some great memories with your kids and you don't have to break the bank for a ticket to Kings Island to do it! Included on the list you'll find adventures from a National Historic Site to the race track, and from a fun children's garden to a unique playground.
William Howard Taft National Historic Site
2038 Auburn Avenue, Cincinnati, OH 45219
www.nps.gov/wiho/index.htm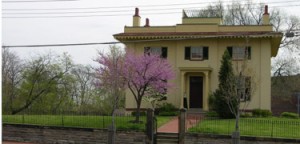 You don't have to be on vacation or travel to another state to see a National Historic Site, we have one right in our own backyard! Taft was the 27th president of the United States and the 10th Chief Justice. He was the only person to ever hold both positions. The William Howard Taft National Historic Site is close to Christ Hospital, just a bit north of downtown. You can tour the home where Taft spent his childhood years (tours begin every half hour). In the home you'll see period pieces similar to when the Taft's occupied the home. You'll visit the children's room, the library and many other rooms on display. Upstairs, you'll find interesting information about the life of his family. Next door, you'll learn more Taft History in the Education Center and you'll even meet an animatronic figure of Charles P Taft II (William's son) and he'll tell you all about his interesting family. This adventure is probably best for ages 8 and up. Strollers are allowed in the Education Center but not allowed in the home.
River Downs
6301 Kellogg Avenue, Cincinnati, Ohio, 45230
www.riverdowns.com
Did you know you can go to the races for free? If you feel the need to spend some money, you could always buy concessions or a $1 program to see the race schedule (You'll do fine without it, too). During the week, without spending a penny, you can sit anywhere you like, including the box seats! Wander to the paddock area and see the horses and the jockeys before the race. You'll see them saddle up the horses and walk them to the track. Stand at the fence and watch the race up close. The atmosphere is fun with no betting needed! On weekends, they offer free pony rides too. In August, be sure to catch the Weiner Dog race which is a favorite with many! If you have horse- lovers in your family, you'll want to be sure to check River Downs out. Great for all ages, and stroller-friendly too!
Wegerzyn Gardens Metropark
1301 Siebenthaler Avenue, Dayton, Ohio, 45414
www.metroparks.org/parks/WegerzynGarden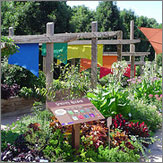 In less than an hour's drive, you can find yourself at this gem of a park in Dayton. The Metropark system in Dayton has a lot to explore and discover, and you won't be disappointed after your drive to visit this lovely and fun garden. Wegerzyn has a delightful children's garden as well as a more formal garden. In the Children's Discovery Garden, kids can learn and play at the same time. You'll see different habitats displayed including a woods, prairie, wetlands and a cave. They can dig, build a fairy house, look for fossils, and peek at roots through a root window. Several pumps allow children to pump their own water to give the plants in the garden a drink. The kids will stay busy playing when they find the sand table, a music maze and a playhouse. You might want to pack a swim suit, sunscreen and a towel in case your kids want to explore the waterfall in the cave. The formal gardens are stunning and worth checking out too. Enjoy your picnic lunch at the shelter and make a day of investigating the natural beauty that Wegerzyn has to offer. All ages welcome and stroller-friendly.
Megaland at Colerain Park
4725 Springdale road, Cincinnati, Ohio 45251
www.coleraintwp.org/colerain_park.cfm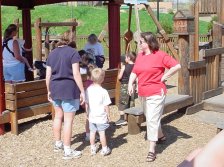 Megaland is a great park on the west side of town. It is a large community-built playground with lots of places to climb, slide and play. There are small zip lines, multi- level climbing structures, curvy slides and lots more to keep your kids busy for hours. If you are bored with your local playground, check out Megaland for an exciting change of pace! Picnic shelters are available to enjoy your lunch and make a day out of it! Your kids will stay busy for hours! This might mean that your little ones will take a great nap in the afternoon after burning off all their energy here!
Laura Hoevener and Terri Weeks  have been exploring Cincinnati and the surrounding area weekly during the summers since 2003. They have compiled all their travel experiences into the book, Adventures Around Cincinnati, to help other parents create traditions and memories with their kids while seeing all that Cincinnati has to offer. You can learn more about them at www.adventuresaroundcincinnati.com or on Facebook, www.facebook.com/adventuresaroundcincinnati.