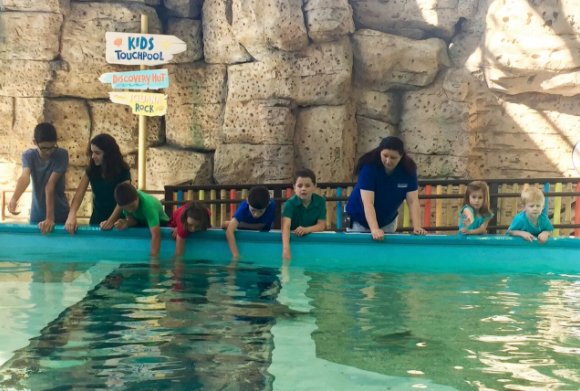 Newport Aquarium will celebrate the grand opening of Stingray Hideaway: Enter their World with a ribbon cutting ceremony on Friday, May 5 at 10:00 a.m.
This immersive new stingray exhibit will be unlike any in North America. Executive Director, Eric Rose will cut the ceremonial ribbon to open the exhibit to the public.
"Never before have guests been able to experience stingrays like this at Newport Aquarium," said Eric Rose, Newport Aquarium Executive Director. "From seeing them soar through the water, to actually feeling what it's like to touch them, guests will develop a lifetime of love and respect for these animals and the ocean they live in."
When visiting Stingray Hideaway, guests can enter a tropical getaway where they have the opportunity to interact with stingrays and experience their world from above and below.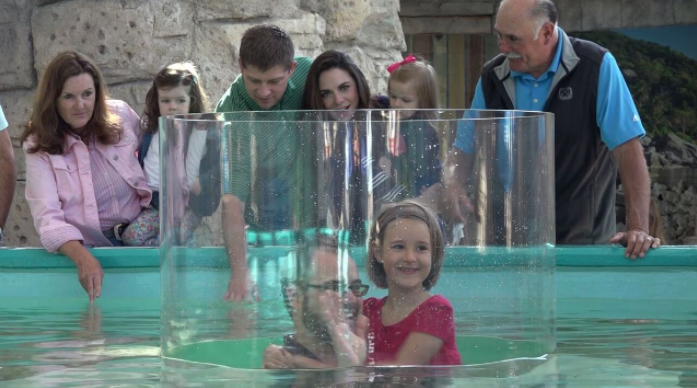 Free with admission, the new experience includes a 17,000-gallon stingray touchpool. Guests will be invited to touch and interact directly with about two dozen stingrays representing three different species. There will also be a 30-foot tunnel where kids and adults can explore the stingrays' world from below. The immersive tropical setting features a second, smaller touch pool area for smaller children to touch and experience juvenile sharks on their own level, and a tropical island habitat featuring iguanas, other species of lizards, and several species of fish. There is something for guests of all ages to explore and enjoy.
The exhibit is a complete transformation of the 6,000-square-foot space and 40-foot atrium ceiling previously occupied by Canyon Falls.
Guests will have plenty of time to explore Stingray Hideaway and the rest of Newport Aquarium this summer, with extended summer hours beginning May 27 until September 2. The aquarium will be open daily from 9 a.m. to 7 p.m.
For more information, visit NewportAquarium.com or call 800-406-FISH (3474).