Stingray Hideaway: Enter their World; the only stingray experience of its kind in North America, will open at the Newport Aquarium this May. The highly interactive new exhibit will allow guests to discover one of the ocean's most mysterious animals from above and below the water's surface and even the opportunity to touch them.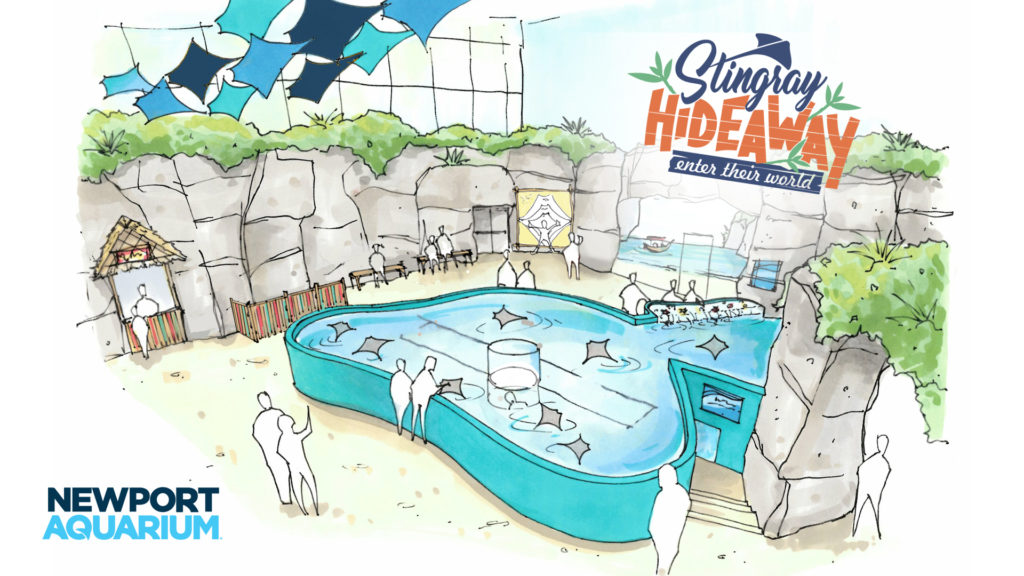 Stingray Hideaway will be the biggest development at Newport Aquarium since Shark Bridge, which opened in 2015. When it opens this summer, the 6,000 square feet signature attraction's soaring 40-feet high atrium ceiling will allow sunlight to filter down on the wide-open, expansive area of tropical habitats below. The project represents a major investment in the aquarium of more than a million dollars.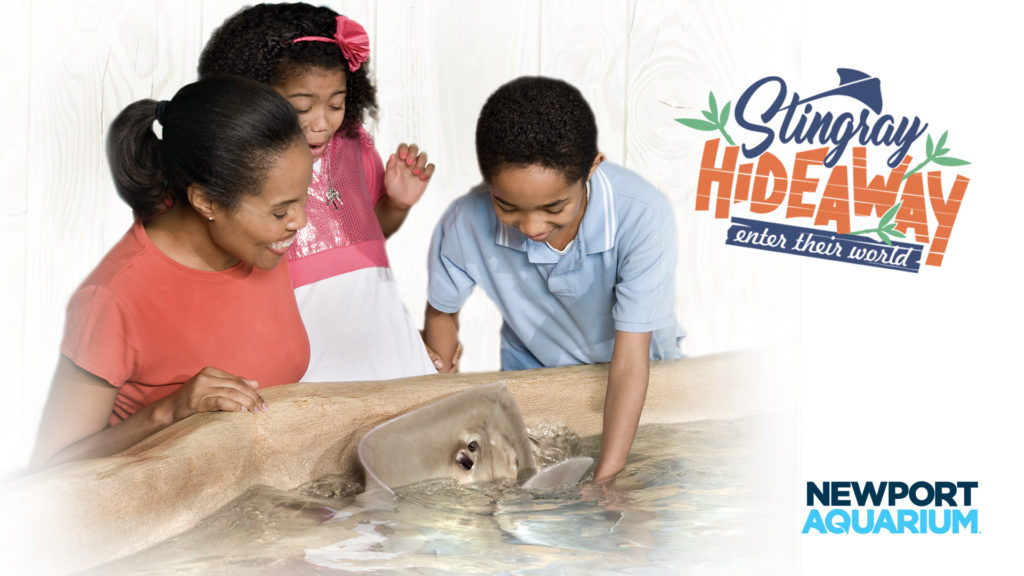 Highlights of the new experience include a 17,000-gallon stingray touchpool where guests can interact with two dozen stingrays. Among the most innovative of elements, the touchpool will feature a 30-feet long tunnel where kids and adventurous adults will be able to see stingrays swimming from below the touchpool's surface, effectively allowing them to enter the stingrays' underwater world. Another special feature is a touch area for smaller children to get up close to several juvenile sharks at their level. Rounding out the experience, guests will be able to explore the tropical island habitat around the touchpool featuring land-dwelling creatures like iguanas and lizards.
The extensive project will transform the space previously occupied by Canyon Falls, which closed in December. Stingray Hideaway: Enter Their World will be open year around and will be included with general admission.