Mother Nature has been a bit of a trickster lately. Snow in April???? Let's hope she doesn't do a repeat performance. Maybe she'll calm down with all the upcoming 2016 Earth Day celebrations we have to enjoy in Greater Cincinnati. Here's some events we found to help pay homage to our wonderful planet.
Earth Day at Sawyer Point – Saturday, April 16. The Greater Cincinnati Earth Day Coalition is having a big party to celebrate Earth Day. Head to Sawyer Point and enjoy a full day of activities.  Below is the schedule of events (from www.cincinnatiearthday.com).
12:00pm Miami Valley Council for Native Americans Drum Circle – Lawn Area
12:15pm Trecycle – by Brent DeWitt  – Main Stage
12:15 – 5:00pm – Exhibits and Vendors Open – Sawyer Point
12:15 – 5:00pm Earth Day Scavenger Hunt – Sawyer Point
12:15 – 5:00pm The Recycling Games  – Lawn Area
12:15 – 5:00pm Kids Zone (Inflatable's, Climbing Wall, Fire Truck, Smoke House, games) – By Food Court
12:20 – 12:50pm – Music by "Room For Zero" – Main Stage
1:00 – 3pm – Acoustic Music by "Room For Zero" – Food Court
1:00pm Mayor's Proclamation Main Stage
1:10pm Environmental Awards Presentation Sponsored by The Nature Conservancy – Main Stage
1:15 – 1:45pm Lecture Series: Bees by Kylie Johnson of Civic Garden Center Green Learning Station – Metro Bus
1:30 – 2pm – Recycled Costume Contest – Main Stage
2:00 – 2:30pm – Lecture Series: Streetcar by Paul Greether of Metro – Metro Bus
2pm – Opening Day on the Trails Challenge – Purple Bridge
2:15pm – Parade with Mascots – Face Painting Area
2:30pm Music By QUEEN CITY SILVER STARS – Main Stage
3:30pm – Animals – Main Stage
3:00 – 3:30pm Lecture Series: Regional Trails by Wade Johnston of Green Umbrella – Metro Bus
4:00pm Music by HICKORY ROBOT – Main Stage
5:00pm End of Event: See you next year!
Celebrate Earth Concert – Lollipop Family Concerts – Sat., April 16 – 10:30 a.m. – "Bring the family to celebrate Earth Day through song and music, including "Circle of Life" from The Lion King and Debussy's La mer ("The Sea"). Stunning visuals will play above the stage to help bring nature center stage at Music Hall. FREE Family Fun Zone starts at 9:30 am!(from cincinnatisymphony.org).  Free tree samplings will be provided by Taking Root and milkweed seeds from the Cincinnati Nature Center.
Cincinnati Flower Show – Yeatman's Cove – April 13-17 – Celebrate all the beauty Mother Earth has bestowed upon us  with a visit to the Cincinnati Flower Show hosted by the Cincinnati Horticultural Society.  Enjoy beautiful floral displays and shop with plant and garden vendors in the Marketplace. There will also be a Fine Food Show and other culinary delights.
Party for the Planet – Cincinnati Zoo & Botanical Gardens – Thursday, April 21 – 4-8:30 p.m. – Admission is FREE after 5 p.m. (parking is $10). There will also be a FREE Tunes & Blooms concert, see The Cliftones perform (6-8:30 p.m.) .
Earth Day Celebration – Cincinnati Nature Center – April 22-24. Enjoy FREE admission all weekend long at the Cincinnati Nature Center. Rowe Woods, 4949 Tealtown Rd, Milford, Ohio 45150. All weekend you can "take the hike for your health challenge", enjoy the pollinator-inspired art created by local students in the Visitor Center, check out an art or pond kit at the Nature Center and explore on your own. Other events scheduled include:
Native Plant Sale – 10 a.m. – 5 p.m.
Bird Walk – April 23 – 8 a.m.
Adult Wildflower Hike – April 23 – 9:30 a.m.
EarthKids Earth Day Info Sessions – Apri 23- 1- 2:30 p.m.
Celebrating Old Friends – A walk with your ailing or aging dog –  April 24 – 1 p.m.
Earth Day Celebration – Krohn Conservatory – Friday, April 22 –  10 a.m. – 2 p.m. The first 30o visitors will get a FREE tree seedling thanks to Scherzinger Termite & Pest Control & Friends of Krohn. Be sure to see their spring show, Butterflies of the Caribbean. Get $2 off admission coupons from our Savings Partner, eReach.com. 1501 Eden Park Drive.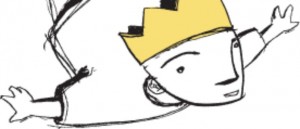 Celebrate Earth Day – Happen's Toy Lab – Sat., April 23 – 11 a.m. – 5 p.m. – Celebrate Earth Day by donating old, unused or broken plastic or rubber toys. Barbie dolls, drive-through toys, action figure toys and small toy parts are welcomed. For every 25 pounds donated, you can get a gift certificate for Happen Inc. or get a toy Lab T-shirt. 4201 Hamilton Ave.
Doe Run Lake & Nature Trail Clean-Up – Sat., April 23 – 9 a.m.  –  Another great way to honor Earth Day is by helping with the nature trail clean up at Doe Run Lake. "Kenton County Parks & Recreation will facilitate the annual Doe Run Lake & Nature Trail Clean-Up, aspart of the Keep America Beautiful Great American Clean-Up 2016, presented by Keep CincinnatiBeautiful. The clean-up will begin at 9:00 A.M. on April 23, 2016. This event provides citizens an opportunity to 'Make a Difference' by picking up trash and litter and to explore one of the last remaining public natural areas in Kenton County. Help your friends and neighbors make a difference!" (from www.kentoncounty.org).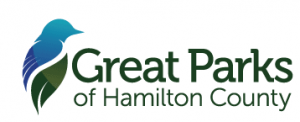 Earth Day Tree Planting & Nursery Tour – Sat., April 23 – 9 a.m. – Noon. – "One Billion Acts of Green – that's how many sustainable actions the Earth Day Network has registered worldwide since 2010. You can join the movement and help our endangered forests by planting trees. Lunch provided by partner REI and a tour of the Shaker Trace native seed nursery will round out the morning. All ages welcome. Miami Whitewater Forest/Shaker Trace Nursery. Register by 4/22." (from GreatParks.org).
Wee Wonder about Earth Day – Sharon Woods/Sharon Centre – Sat. April 23 – 11 a.m. – Noon –  Register your 3-5 year old for this Earth Day Celebration. Includes a story, crafts and learning how to care for the earth. $6/child, register by 4/20.
Wildflower Walk – Sat., April 23 – 3-4 p.m. –  Sharon Woods/Sharon Centre – ages 8 and up can enjoy a stroll with the naturalist to see what's in bloom. –

FREE

.
Flower Power – April 21-24 (various times) – Glenwood Gardens/Highfield Discovery Garden – "Flowers come in a rainbow of colors and more shapes than we can count. No two flowers look the same, but they all have the same parts. During this program, we will dissect a flower to look at its parts and then make a beautiful piece of art. Glenwood Gardens/Highfield Discovery Garden (Program included in Highfield admission: $5/person)."
Kids Fishing Derby – Triple Creek – Kids ages 16 and under can fish for

FREE

(must be accompanied by an adult) – Sun., April 24 – 8 a.m. – 3 p.m. Registration begins at 7 a.m.
Springfest in the Woods – Sat. April 23 – 10 a.m. – 2 p.m. – Trailside Nature Center, Burnet Woods – "It's a celebration of Spring! Join us for wild edible cooking demonstrations, crafts, vendors, live animals and more! Live music and face painting on site. Learn about Ohio's native plants and wildflowers and how you can help with habitat restoration. Get some spring tonic while you're there! Call 861.3435 for more information." (from CincinnatiParks.com). 3400 Brookline Ave.
When not blogging for Family Friendly Cincinnati, you can find Kristin writing on her personal blog, MasonMetu (from me to you).