The holidays are upon us and that means time spent with family. Cincinnati has plenty of holiday themed outings for your whole brood, but one of our favorite things to do with in-town and out-of-town family members is to head the the theatre. In addition to the ever-popular Nutcracker from the Cincinnati Ballet and A CHRISTMAS CAROL from Playhouse in the Park, there are many more family-friendly and holiday themed shows running this season. We've put together a list to entertain your family over break as well as a few ideas as gifts for the theatre lover in your house.
Ensemble Theatre: CINDERELLA, December 2, 2015-January 3, 2016 – This updated take on a classic fairytale is a great night out for the whole family. Instead of a glass slipper, the runaway heroine is reunited with her lost sneaker. Tickets $18-44.
Broadway Series: WHITE CHRISTMAS, November 24-December 6 – A movie-to-stage adaptation, the Irving Berlin classic WHITE CHRISTMAS, is sure to put you in the holiday spirit and get your family ready for a white Christmas. Several FFC writers saw the show on opening night* and all agreed on one thing – If you are a fan of the movie White Christmas, you'll love this show!  Tickets $25.75-105.75.
Playhouse in the Park: A CHRISTMAS CAROL, November 25-December 30 – The Cincinnati holiday staple is back at Playhouse in the Park. A CHRISTMAS CAROL will remind you of Christmas Past and put you in the spirit for Christmas Present. Tickets $30-$65.
Covedale Center for the Performing Arts: MARY POPPINS, November 27-December 27 – Another well-known and well-loved book and movie that has been adapted for the stage, and makes a great outing for the whole family. Tickets $23-26.
Cincinnati Shakespeare Company: EVERY CHRISTMAS STORY EVER TOLD (AND THEN SOME), December 16-27 – Celebrating its 10th anniversary, Cincinnati Shakespeare Company's holiday hit is back. What begins as a traditional production of A CHRISTMAS CAROL, quickly turns into a slightly irreverent look at holiday classics. According to their website, "This show will be appreciated by adults and older teens, but is not recommended for anyone young enough to still believe in Santa." Tickets $30
Children's Theatre of Cincinnati: A CHARLIE BROWN CHRISTMAS, December 4-13 – 2015 marks the 50th anniversary of the television special featuring the Peanuts gang, and we're excited that the new Peanuts movie is already out! Bring the crew for a live performance of this holiday favorite. Tickets $7-22.
SNOW WHITE, February 12-21 – Theatre tickets make great gifts, and The Children's Theatre's production of SNOW WHITE is sure to please. The world-premiere production features all your favorite characters and even gets the dwarves dancing – yes, Grumpy too. Tickets $7-22.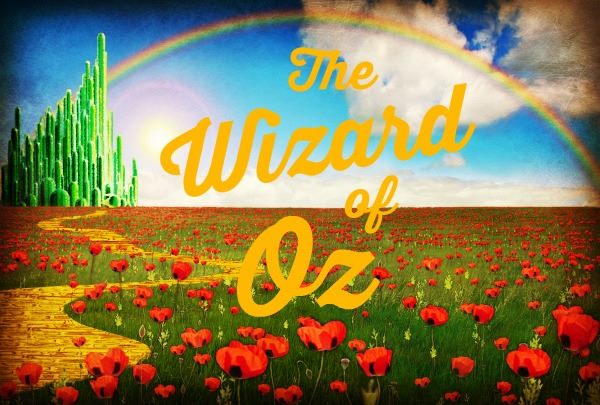 The Carnegie: THE  WIZARD OF OZ, January 21-31, 2016 – The Carnegie's WIZARD OF OZ isn't on stage during the holiday season, but tickets to the family favorite would make a great gift for theatre lovers and is a great way to bring technicolor fun to gray January days. Tickets $30 (family package available).
Cincinnati Ballet, THE NUTCRACKER, December 18-27 – Another Cincinnati holiday favorite, the annual Frisch's Nutcracker performance is a great way to get into the spirit and begin a holiday tradition. Tickets: $32-90.
CINDERELLA, February 12-15, 2016 – Tickets to the Cincinnati Ballet's performance of Cinderella is the perfect gift for young ballerinas. It's a telling of the classic fairytale in a way you haven't seen it before. Tickets: $32-100.
*Tickets to see White Christmas were provided by the organizer.