As busy parents, it can be difficult to find the time to get active, let alone find someone else who has the same time available and wants to get out for a run, walk or other activity with you.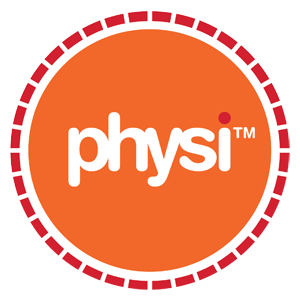 Let's face it: between school, kids activities, work, etc., hitting the gym, court or trail doesn't always happen with the regularity we'd like it to.
That's why we were excited when we recently met the folks behind Physi, a new app developed right here in Cincinnati.
Physi is designed to bring people together for fun, fitness and sports, helping you find people to play whenever your schedule allows, no matter what sport or activity you're into. Simply set up your profile, select your activities and say when you're free – Physi handles the rest.
Whether you're looking to set up something next week or find yourself with a free hour this afternoon, searching for new friends or trying to schedule a game with old ones, Physi can help. Find someone out there who's ready to play when you are, at your skill level (or perhaps, lack thereof).
Looking for one or two more players to join your Saturday soccer league? Maybe you just want to find a new yoga class or finally get out there to learn how to play tennis? No matter your goal, Physi will help you get there by helping you find the support system you need.
Physi is the latest app from local entrepreneur Matt Vorst and his team at rev1interactive. Prior to Physi Vorst was a co-founder of the Cincinnati startup dotloop, the industry-leading residential real estate negotiation platform that was recently acquired by Zillow Group.
Interested in checking out Physi?  The app is free to download and is available through your iPhone or Android.
Get Physi, and Get Active, Together. Visit physi.rocks for more information.