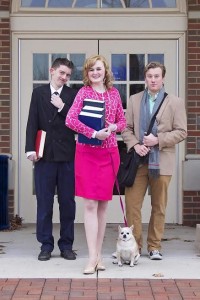 Join the fun this weekend as Acting Up presents Legally Blonde Jr. The Jr. version is a family-friendly musical that will have you tapping your feet and rooting for Elle Woods (Savannah Slaby), the pink loving blonde heroine who is following her true love, Warren (Zachary Hoyer) to Harvard. With over 70 young and very talented performers ranging in age from 7-18 years from all over the Tri-State, you will be rooting for Elle as she puts all of her efforts into getting accepted into the highly prestigious Harvard University.  You will keep cheering her on as she traverses the perils of academia, elitist student Vivienne Kennsington (Tess Hogan) and courtroom antics. With the sisters of Delta Nu in her corner and her new found friends, Emmett (Paul Phillips) and Paulette (Victoria Shields), Elle will hopefully prevail.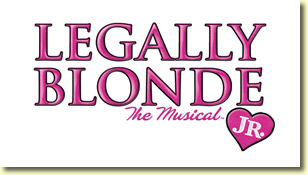 Legally Blonde Jr. tickets are $12 and can be purchased online or at the door. The show is March 20-22, 2015 at the Mason Middle School.
Fri. Mar. 20, 7pm
Sat. Mar. 21, 3pm (sign -language interpreted)
Sat. Mar. 21, 7pm
Sun.Mar. 22, 3pm
When not blogging for Family Friendly Cincinnati, you can find Kristin writing on her personal blog, MasonMetu (from me to you).