Well President's Day turned into President's WEEK for many tri-state families this week as snow and cold weather visited the area.  Is anyone else suffering from cabin fever like my family is?!?  It may be chilly outside, but there is still so much fun to be had this weekend!  Bundle up, stay safe and have some fun!
***Please note, as far as we know, this list is accurate, but due to the weather some events may have changed or be cancelled, so you might want to check with the event coordinators before setting out for fun with your family!
 Family Friendly Things to Do in Cincinnati & NKY this Weekend ~
Friday ::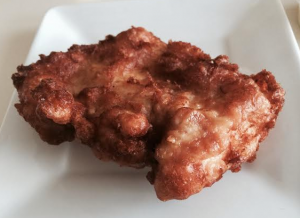 Looking for Fish Fry Dinners this Lenten Season?  Visit our Fish Fry Listings Post!
 ManaTots Story Time Fridays (with Miss Sarah and her guitar), February 6, 13, 20, 27 – 10-10:30am blue manatee bookstore bluemanateebooks.com blue manatee children's bookstore Free – The blue manatee tradition of great books, easy laughs, and sweet songs
French Story Time Friday, February 20 10:20-11am blue manatee bookstore bluemanateebooks.com blue manatee children's bookstore Free Bonjour! Learn simple French vocabulary through stories and song
Saturday ::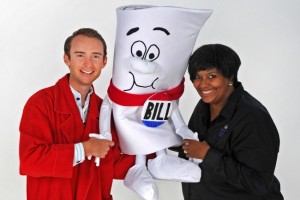 School House Rock presented by the Children's Theatre of Cincinnati at the Taft Theatre with special guests the Rusty Griswalds.  Saturday, February 21st at 2:00pm.  Tickets may be purchased at 1-800-745-3000 and www.ticketmaster.com.    Relive your childhood memories and introduce a classic to your children!
Theory of Mind February 21, 2015; 6:00 pre Show 7:00 curtain Circus Mojo circusmojo.com The Ludlow Theatre 322 Elm Street, Ludlow, Kentucky 41016 Suggested Donation $3 Children $5 Adults Playhouse in the Park's Off the Hill Series presents ""Theory of Mind"".  Suggested for children aged 11 and up.  Falling in love is never easy, but it's more complicated for Bill, a teenager who happens to live on the autism spectrum. The play follows his first date with a young woman unsure of her own reasons for romance, exploring the challenges of a young man who wants desperately to love someone but struggles with the social skills needed to achieve a rewarding relationship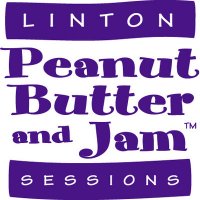 High – Low. Fast– Slow. Listen Closely Here We Go!   February 21, 2015 (10am & 11:30am) Linton Music's Peanut Butter & Jam Sessions www.lintonmusic.org Wyoming Center for the Arts 322 Wyoming Avenue, Wyoming, OH 45215 $5 for an individual ticket or $15 for a book of 4 tickets; Children under 2 are free! Opposites attract when it comes to making music! We'll have lots of fun listening to the flute, string bass, piano, and drums show us how it's done with musical opposites. During PB&J performances, children are invited to sit on the floor, close to the performers, allowing them to be "part of the action."  An educational coordinator hosts each 40-minute concert, leading dances, beat patterns, songs, and question & answer sessions to guide and enhance the experience for children and their families.  At the end of the concert, we invite you to meet the performers and get an up-close introduction to their instruments.
 Living Gifted February 21, 2015, 10:00 am – 2:00 pm NKU Counseling Program at  Northern Kentucky University Free for Parents and their children The Nu Kappa Chapter of Chi Sigma Iota and the Counseling Program at Northern Kentucky University present a workshop for gifted youth and their families.  The workshop will be lead by Dr. Tracy L. Cross, executive director for the Center for Gifted Education at the College of William and Mary.  Dr. Cross will speak to parents, school personnel, gifted intervention specialists, and helping professionals about the social and emotional needs of gifted children, while counselors-in-training will provide breakout group sessions for youth of all ages.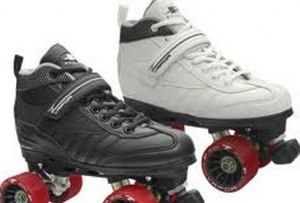 Roller Skating Fundraiser Feb 21st 2015 | 4-6:30 Organized by Salem Thompson www.lloydrollerrink.com Lloyds roller rink, Latonia KY $5 per person Fundraiser for local coed softball team. Roller skating event at Lloyds Roller rink. FAMILY FRIENDLY !!!
Sunday ::
Diary of a Wimpy Kid Party Sun., Feb. 22 at 2 pm Kenton County Public Library www.kentonlibrary.org/events Erlanger Branch Library Free admission.  Kids can come dressed up as favorite characters, enjoy some movie inspired snacks and play games while watching snippets of the movies. At the end of the program one lucky participant will win a copy of the newest book "The Long Haul" by Jeff Kinney. The program is free but registration is required by calling 859-962-4003 or going to www.kentonlibrary.org/events.  The Library has the Wimpy Kid series online. To download e-books go to www.kentonlibrary.org/emedia and click on the Overdrive Books link.
Sensory Sunday February 22, 2014 | 2PM Julie Robenson www.myshalomfamily.org Gymboree (Mason) Free with RSVP These private interactive play groups take place on the second and fourth Sundays of each month, featuring the popular Miss Shana, who keeps babies and their parents engaged and entertained with her unique brand of fun. Play dates are open to families in the Jewish community with children two years and younger in which at least one parent is Jewish. The programs are free and always include a snack. Plus, two families will each win a $50 Target Gift Card at every event. Dates and times are subject to change, please check myshalomfamily.org for updates and to RSVP. Sensory Sunday is a program of Shalom Family, an initiative of The Mayerson Foundation.
All Weekend Long ::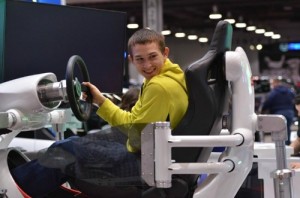 Cincinnati Auto Expo 2015 The Cincinnati Auto Expo presented by Enquirer Media & Cars.com returns to Duke Energy Convention Center February 18-22, 2015. Brought to you by the Greater Cincinnati Automobile Dealers Association (GCADA), more than 300 new vehicles will be represented by 35 manufacturers on the show floor.  There will be plenty of fun for the kiddos too…face painting, visits from Frozen characters and MORE!
FOR THE PARENTS ~ If you've been cooped up too much this week with the kids and can manage a date this weekend, it's Cincinnati Beer Week and there are many special beer events going on around town!  Visit the Cincinnati Beer Week website for more details and a list of events.
Perfect North Slopes ~ Do you love this winter weather?  Take the family to Perfect North for skiing, snow-boarding or tubing.  Read this post about Perfect North by FFC's Phyllis M. to see why we love to take our families there.
Penguin Days at the Cincinnati Zoo ~ From now until the end of February you can visit the Cincinnati Zoo and pay half price for admission!  What a deal!  Bundle up and go see what the animals are up to during the winter months.
Visit the UnMusuem for FREE ~ The CAC is offering FREE admission through March 12th because of their lobby renovation, so take advantage of this deal and take the family to explore the Contemporary Arts Center and have some hands-on fun at the UnMuseum.  It's one of our favorite places to explore with the kids downtown!  Visit the Contemporary Arts Center website for more details.
Winter Family Days at the Newport Aquarium ~ from Jan. 7 through March 1 ~ Kids 12 and under get in FREE (two children get in free with each paying adult).  Tickets can be purchased at the Aquarium, online or by phone.   The Aquarium will open one hour earlier (9 am) on Saturdays & Holiday Weekends through March 1st.  Visit theNewport Aquarium Website for all of the details.
2015 Krohn Spring Show "Falling Water Gardens: A Modern Work of Nature" Saturday, January 17 – March 22, 2015/10 am – 5 pm CLOSED MONDAYS Krohn Conservatory www.cincinnatiparks.com/krohn Adults $4, Children 5-12 $2, 4 and under FREE The 2015 Krohn Conservatory Spring Show, Falling Water Gardens: A Modern Work of Nature, presented by Scherzinger Termite and Pest Control, will open on Saturday, January 17, 2015, and will harmonize design principles as influenced by nature. Bright spring flowers, fragrant bulbs, and weeping trees will surround water features made of wood branches, platforms and geometric shapes. This novel architectural display celebrates spring and the limitless possibilities of the imagination. The designers of the Spring Show, Krohn florists Bethany Butler and Allison Maume, draw their design inspiration from key aspects of famed architect, Frank Lloyd Wright. Show closes March 22, 2015.