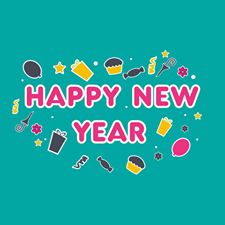 Wow, it's hard to believe that another year is coming to a close.  The holiday season always gets me nostalgic about year's past. But, it's also time to get excited and see what may unfold in the New Year. As 2014 comes to a close, there are plenty of New Year's Eve events to enjoy.  There are events that cater just to kids, parties the whole family can enjoy and events just for Mom or Dad.  Check out our list of upcoming family-friendly New Year's Eve events to help you with your planning.  If you know of an event in your area, please leave a comment below so we can keep on sharing. We wish everyone a very Happy New Year. Cheers! Sante! Salute! Prost! Salud! 乾杯! Chok dee! Sei gesund!
 Kids Only:
Y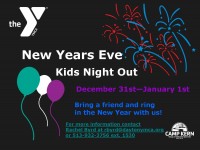 MCA Camp Kern –  Dec. 31-Jan. 1 – New Year's Eve!  An overnight just for the kids (ages 7-15 years).  "This is a great chance to get the kids back to Camp to enjoy a quick round of all the traditional activities that Camp has to offer! There will be Rock climbing, Canoeing, Night hikes, Campfires, S'mores and much more! Let the kids kick back and relax, all whilst under the supervision of great counselors! Our check in begins friday night at 6:30pm and check out is saturday morning at 10:30am. Breakfast will be provided and snacks on Friday night." For more information, or questions about the program, contact Rachel Byrd at [email protected] or 513-932-3756 x.1530. (from YMCA Camp Kern). 5291 Ohio 350, Oregonia, OH 45054.
YMCA Camp Ernst – Winter Wonderland Camp- Dec. 30 – Jan. 1 – Kids will enjoy a fun filled two days of camp. Winter Wonderland is $115 for members and $125 for non-members.  Visit their website to download a registration form or call the office to register at (859) 586-6181.
Holiday Day Camp at Kids First Sports Center –  Dec. 31 – 9 a.m. – 4 p.m. – Sign up your 6-14 year old for a day of fun of Star Wars Camp . $69 advanced RSVP or $75/walk in rate. 7900 East Kemper Rd, Cincinnati, Ohio 45249.
Family Celebrations:
Huntington Bank's New Year's Eve Blast  on Fountain Square – Dec. 31 – 8 p.m. – 1 a.m. – FREE –  Bundle up and enjoy the outdoor party on Fountain Square.  There will be music, dancing, ice skating, contests and fireworks. 5th & Vine Street, downtown.
New Year's Eve Party Palooza – at Kids First Sports Center – Dec. 31 – 6-8 p.m. – There will be dancing, giant slides, gym stations, snacks, balloon drop, and more. Only $5/person or $25/max per family. Register by calling (513) 489-7575. 7900 East Kemper Rd., Cincinnati, Ohio 45249.
Happy Zoo Year  at the Cincinnati Zoo – Dec. 31 – 5-9 p.m. – Spend New Year's Eve at the Cincinnati Zoo and enjoy a family-friendly countdown and fireworks (8:55 p.m.). The Madcap Puppets will perform their Winter Wonderland Show and you do a meet and greet with Father Time and Baby New Year. Included with Zoo admission. 3400 Vine Street, Cincinnati, Ohio 45220.
Family New Year's Dance Party at the Kenton County Library – Dec. 31 – 11 a.m – Noon –  FREE – "A family friendly celebration counting down to the New Year without staying up late! Enjoy crafts, snacks, music and dancing – even a  balloon drop at noon." –  502 Scott Blvd, Covington, KY 41011.
New Year's Eve 2014 at Hueston Woods Lodge & Conference Center –  Dec. 31 – 8 p.m. – 1 a.m. – – Enjoy a DJ, snacks, drinks, and a festive party in the Teepee Ballroom. Also includes a midnight buffet. 5201 Lodge Rd., College Corner, Ohio 45003. Call (513) 664-3500 for more info.
New Years' Eve Super Splash Package – Coco Key Waterpark – Dec. 31 – Jan. 1. Includes a standard room for 4 with water park passes for two days. Also includes a family buffet dinner for 4 ($329 plus tax).  11320 Chester Rd., Cincinnati, Ohio.
International New Year's Eve Celebration – Cincinnati Museum Center – Dec. 31 – 11 a.m. – 5 p.m. – "Join us in the Rotunda to celebrate the New Year and travel around the world! Each hour features a different country and their unique culture with music, games and crafts. Be sure to stop by Customs for your special participation stamp." (from Cincinnati Museum Center) – FREE event in the Rotunda (if you visit the museum, admission applies). 1301 Western Avenue, Cincinnati, Ohio 45203.
New Year's Eve Buffet -Great Wolf Lodge – Dec. 31 – 5-10 p.m. – Enjoy dinner with the family at Great Wolf Lodge then you can either play in the arcade or enjoy a round of  mini golf or play MagiQuest (extra fees apply). Reservations can be made at The Loose Moose Cottage. Call (513) 459-8885 ext. 793.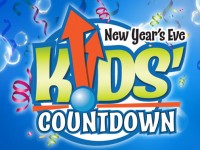 New Year's Eve Countdown at the Newport Aquarium – Dec. 31 – 3:30 – 5 p.m. – "Kids will have a blast with music, dancing, giveaways, hats, noisemakers and more inside the Shark Ray Bay Theater! At 5 p.m. Scuba Santa will make a special appearance to lead everyone in an early countdown to 2015. It's all free with your admission to Newport Aquarium." (from Newport Aquarium). One Aquarium Way, Newport, KY 41071, 1-800-406-3474.
Perfect North Slopes New Year's Eve Celebration 2014 – Dec. 31 – "Ring in the new year at Perfect North Slopes. Ski, snowboard or snow tube until 1:00am. Enjoy party favors and a DJ in the lodge. Watch ski instructors and ski patrol glide down the slopes in a torchlight parade. At Midnight, see the beautiful fireworks display sponsored by the Dearborn County Convention and Visitor's Bureau." (from Perfect North Slopes website).  19074 Perfect Lane, Lawrenceburg, IN 47025.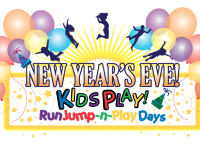 New Year's Eve Celebration – Run Jump-n-Play – Dec. 31 – 5:30-8:30 p.m. (balloon drop at 8:30 p.m.). You'll need to pre pay for this fun event. Admission includes dinner, drinks, dessert and admission to all the fun activities (inflatables, trampolines, Cosmic Glo Arena, and more). Cost is $19.95 for children, $11.95 for adults, $7.95 for under 2 years and non-walkers are free. 8481 Duke Blvd., Mason, Ohio 45040. Call (513) 701-7529.
Jolly Jump at Pump-it-Up Cincinnati – Dec. 31 – 10 a.m. – 2 p.m. – "Jump over for some fun during the holiday break! Only $8 per child! We will also have pizza available for purchase!" Pump It Up of West Chester, OH
7724 Service Center Dr., West Chester, OH 45069, (513) 829 7867.
Family New Year's Eve Celebration at Woodland Mound – Dec. 31 – 4-7 p.m. – "Kick off the new year with music, games, crafts and more! Meet live animals, make balloon sculptures and enjoy magician John Louis. The ball drops at 7 p.m. to music by the Boylan Family Band. The cost is $5 per person (free for children under 2). Register by 12/28." (from GreatParks.org). Woodland Mound, 8250 Old Kellogg Road, Cincinnati, Ohio 45255.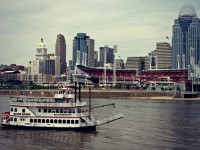 BB Riverboats: New Year's Eve Cruises –
New Year's Eve Kids Cruise:  Wednesday, December 31, 2014, 11:30am – 1:30pm  Come aboard and ring in the 2015….just not so late at night! Bring the whole family as we countdown to 2015 at 12:00 noon. Your cruise will be complete with all the party favors as well as a DJ for entertainment. There will be some great activities throughout the day for the kids as well as a tasty lunch buffet. Some of your favorite characters from our Pirate, Princess, and Super Hero cruises will be onboard celebrating with you! Ring in the new year in style without having to stay up to the wee hours of the night.  Adults: $32.00 Children: $20.00
New Year's Eve Dinner Cruise: Dec. 31 – 9 p.m. – 1 a.m. – "Ring in the New Year on the river! Cincinnati's sparkling skyline provides a spectacular backdrop as we cruise into the new year! The magical night includes a special three-entree buffet, entertainment, a split of champagne at midnight, late night snack buffet, and party favors." (from BB Riverboats). Adults: $102.00, Children: $62.00, 101 Riverboat Row, Newport, Kentucky 41071 . Call 800.261.8586 or 859.261.8500.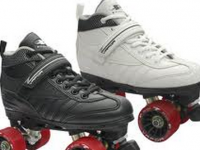 Roller Skating Fun – Check with your local roller rink since many of them are open for some family-friendly roller skating. Here are some events we found: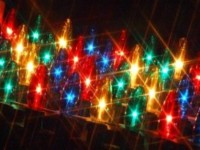 Holiday Lights – This may be your last chance to see some of the holiday light displays in the area.  See more info on our  Cincinnati Holiday Light Displays post.  You can also make a fun night of it by adding a twist.  We made up tickets to hop aboard our personal "holiday light train" (a.k.a. our van). We have snacks, hot chocolate and the kids are in their pajamas with blankets to keep warm. Pick a light display to drive through and enjoy the night. Below are some quick reference links for lots of sparkling fun.
When not blogging for Family Friendly Cincinnati, you can find Kristin writing on her personal blog, MasonMetu (from me to you).