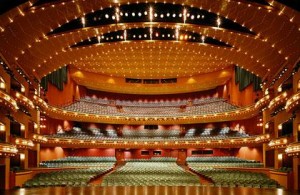 We're fortunate that Cincinnati provides us with so many ways to appreciate the arts! Seeing a play at one of the many local theatres is a particularly great way to spend time with the entire family. With performances encompassing a wide range of themes, sometimes it can be difficult to make sure that what you've had your eye on will be appropriate for young eyes and ears as well. To help you out, we've compiled a list of upcoming family-friendly fall theatre performances. From the Children's Theatre of Cincinnati to Cincinnati Shakespeare Company, the options for spending a night out with the family at the theatre are plentiful!
Cincinnati Shakespeare Company Presents…
FREE Shakespeare in the Park, Presented by PNC Bank
August 1-29, 2014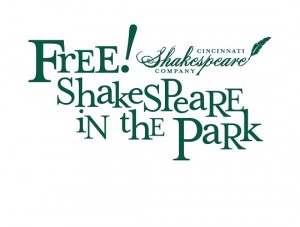 Cincinnati Shakespeare Company is proud to present FREE Shakespeare in the Park performances each year!
Since 2006, Cincinnati Shakespeare has traveled to parks and communities all over the tri-state area, with last year reaching record breaking attendance! We present full length Shakespeare production featuring our touring company, all members of our resident professional ensemble.
The 2014 Shakespeare in the Park tour will feature performances of A Midsummer Night's Dream and Macbeth. Check the schedule on cincyshakes.com for a complete listing of venues and showtimes.
THE COMEDY OF ERRORS
November 21 – December 13, 2014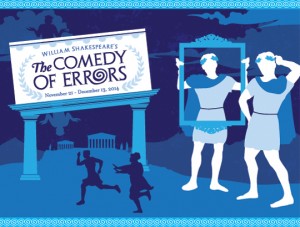 Double the antics! Double the hijinks! Double the twins! That's right, Shakespeare's earliest and wackiest comedy features not one, but TWO sets of identical twins, leading to twice the confusion, and twice the fun. Twin masters Antipholus and Antipholus and their twin servants Dromio and Dromio, separated at birth and each unknown to the other, just happen to end up in the same town on the same day. What ensues is an increasingly unlikely string of misunderstandings and mistaken identities as the twins unintentionally wreak havoc on each other's lives. You'll be DOUBLED over with laughter at Shakespeare's The Comedy of Errors. For more information, or to purchase tickets, visit cincyshakes.com.
The Children's Theatre of Cincinnati Presents…
DISNEY'S BEAUTY AND THE BEAST JR.
October 17-25, 2014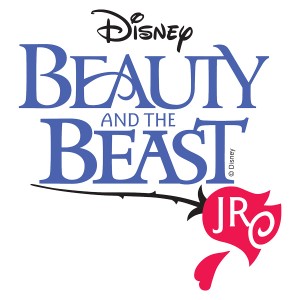 The brainy and beautiful Belle yearns to escape her provincial life…and her brute of a suitor, Gaston. However, Belle gets more adventurous than she wanted when she becomes a captive in the Beast's enchanted castle! Dancing flatware, menacing wolves, and singing furniture fill the stage with thrills in this beloved fairy tale about very different people finding strength in one another and learning how to love. For more information, or to purchase tickets, visit www.thechildrenstheatre.com.
THE SNOW QUEEN
December 5-13, 2014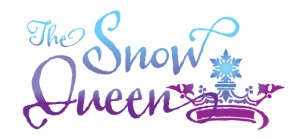 Based on the Hans Christian Anderson's "The Snow Queen," a prince and princess find themselves torn apart by a powerful witch with the power to freeze hearts. When the Snow Queen steals Prince Kai, Princess Gerda and her comrades must enter the unknown and battle winter forces to find him. For more information, or to purchase tickets, visit www.thechildrenstheatre.com.
Cincinnati Playhouse in the Park Presents…
A CHRISTMAS CAROL
Marx Theatre | November 26 – December 28, 2014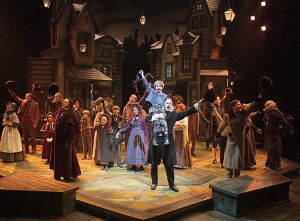 The Playhouse's version of A Christmas Carol combines faithful storytelling with spellbinding stage magic to bring to life its familiar story of a sinner given one last chance at redemption by four persuasive ghosts. Ebenezer Scrooge undergoes a miraculous Christmas Eve transformation as he views with new eyes his past, present and the possibilities of the future. As he witnesses all those who have improved his life — his first love Belle, his kindhearted employer Fezziwig, his nephew Fred and his heartily abused clerk Bob Cratchit — he realizes that it's never too late to change his miserly ways. A Christmas Carol's heartwarming message, hundreds of costumes and thrilling special effects help to make the show one of the Playhouse's most popular productions each year. For more information, or to purchase tickets, visit www.cincyplay.com.
Broadway in Cincinnati Presents…
ELF THE MUSICAL
December 2-7, 2014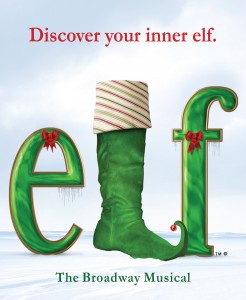 One of the most beloved Hollywood holiday hits of the past decade is born again – live on stage!
Elf is an original musical that brings to life the heartwarming and hilarious tale of Buddy, an orphan who mistakenly believes he's really one of Santa's elves. Featuring an all-star creative team led by director Sam Scalamoni (Beauty and the Beast), choreographer Conner Gallagher (Beauty and the Beast), Tony-winning book writers Thomas Meehan (The Producers) and Bob Martin (The Drowsy Chaperone) and the Tony-nominated songwriting team of Matthew Sklar and Chad Beguelin (The Wedding Singer), Elf is the one present everyone wants this holiday season. For more information, or to purchase tickets, visit cincinnati.broadway.com.
Ensemble Theatre Cincinnati Presents…
SLEEPING BEAUTY
December 3, 2014 – January 4, 2015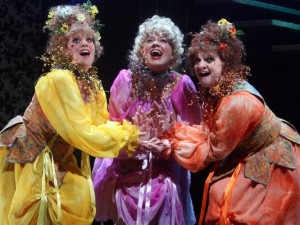 For the holidays, ETC features the return of Sleeping Beauty. Romance, comedy, action, rock n' roll, and opera — this magical, musical version of Sleeping Beauty has it all! Meet Briar Rose, her overprotective parents, three wacky fairies (and a wicked one), and a dragon with an attitude as ETC's contemporary twist on the classic tale returns to our stage. From the creators of Cinderella and Snow White, this enchanted and memorable musical will delight audiences of all ages this holiday season. For more information, or to purchase tickets, visit www.ensemblecincinnati.org.
Covedale Center for the Performing Arts Presents…
FOREVER PLAID: PLAID TIDINGS
December 4-23, 2014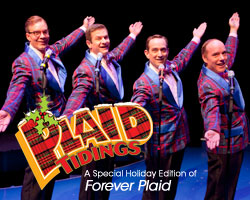 Forever Plaid: Plaid Tidings offers the best of Forever Plaid tied-up in a nifty package with a big Christmas bow on top! Filled with Christmas standards that have all been "Plaid-erized," our boys are back to do their Christmas Special. At first Francis, Jinx, Smudge, and Sparky aren't sure why they've returned to Earth for another posthumous performance, but a phone call from the heavenly Rosemary Clooney lets them know that they're needed to put a little harmony into a discordant world. Sprinkled among the Christmas offerings are audience favorites like their riotous three minute and eleven second version of "The Ed Sullivan Show" — this time featuring the Rockettes, the Chipmunks and The Vienna Boys Choir, and a Plaid Caribbean Christmas which puts the "Day-O" in Excelsis! This truly "heaven-sent" holiday treat will lift audiences' spirits and remind youngsters that not all good music has to be auto-tuned. For more information, or to purchase tickets, visit www.cincinnatilandmarkproductions.com.
Sunset Players Presents….
THE ADDAMS FAMILY – A NEW MUSICAL
October 3, 4, 10, 11, 12, 16, 17, and 18
Sunset Players will open its 35th theater premiere of The Addams Family – A New Musical, book by Marshall Brickman and Rick Elice, music & LYRICS BY ANDREW LIPPA. The musical is a creepy, spooky and kooky love story—Addams Family style. As Wednesday Addams is all grown up and falls in love with a normal young man from a respectable family. Chaos ensues as the Addams Family tries to host a normal dinner for the young man's family. Join Gomez, Morticia, Uncle Fester and the whole Addams Family in this hilarious, finger snapping good show.  For more information, or to purchase tickets, visit www.sunsetplayers.org.
For complete details on shows, please visit the website of the respective theatre. Also, for more great information on the Cincinnati theatre scene, visit Rob Bucher's Behind the Curtain Blog.