Rain Rain GO AWAY!  Geez, wet enough for you guys?  Don't let the weather keep you down – get out there for a ton of fun in the city this weekend!
As Shannan posted about yesterday, the Lollipop Concert Series continues on Saturday, 10:30 at Music Hall. This classic Cincinnati tradition is always a treat.
The Cincinnati Travel, Sports and Boat Show continues this weekend. Parker had a blast last week learning to fish with Nick Leonard and climbing into every.single.boat there. So what if you're not in the market for a new speedster, it's a fun to spend the afternoon dreaming, don't you think?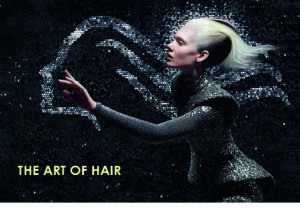 The Carnegie is perfect for indoor fun and they have The Art of Hair going on now through February 10th!  Friday & Saturday
Happen Inc. hosts HAPPEN BINGO tonight at 6pm and on Saturday at 11am kids can learn about OHIO TREASURES.
Antique Christmas is at Taft Museum for one last weekend – the holiday love ends on Sunday!
The Rosenthal Next Generation Theatre program continues on Saturday. LuAnn Adams' The Tricky Catepillar and Other Trickster Tales will be performed at 10:30 am and 1:00 pm at Cincinnati Playhouse in the Park.
It's the last Friday of the month, so that means it's time for Final Friday at the Pendleton Art Center. Talk about a fun way to expose your children to a WIDE range of arts.
Nuclear Cowboyz ride into US Bank Arena Friday and Saturday. $15 kids tickets available!
Litton Music will take their Peanut Butter & Jam back on the road again at Heritage Presbyterian Church in Mason on Saturday. Performances at 10am and 11:30am. Visit their site for more information.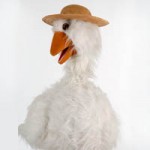 The Ugly Duckling would probably love all this rain – ask him at UC Blue Ash's ArtRageous Saturday. Performances at 11am and 1pm, check the site for details.
The
Madcap Puppets
will be performing
Jack and the Gentle Giant
at Westwood Town Hall. Performance is 2pm
Saturday
.  And they'll show
When You Wish Upon a Fish
at the Sharonville Community Center at 7pm on
Saturday
evening. I say you follow them all over the city ala Grateful Dead?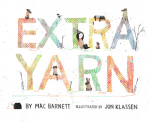 Our friends  at blue manatee got a manatee makeover and I for one can't wait to see the changes! Drop by for their Grand Re-Opening on Friday night 7-8:30.