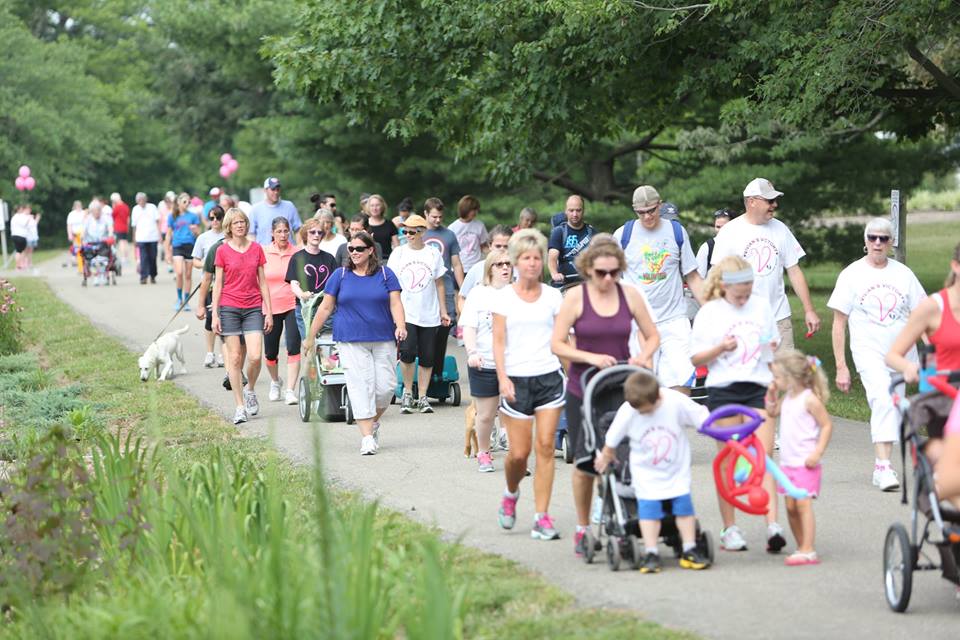 I recently met the sister of our kids' summer nanny at a family party. While Maria and I were chatting, she handed me a large postcard inviting me to a fundraiser event she's hosting: the 4th Annual Vivian's Victory Family Fun 5K at Winton Woods on July 25. I asked her to tell me more about Vivian's Victory, what the organization does and how she was inspired to start it.
Maria's story touched me. As the mother of two, I simply can't imagine how hard it must be to watch your child suffer through a prolonged illness or terminal condition. I wanted to share her experience with you, and I hope you'll join me in supporting this amazing event to help Cincinnati families in need. — Susan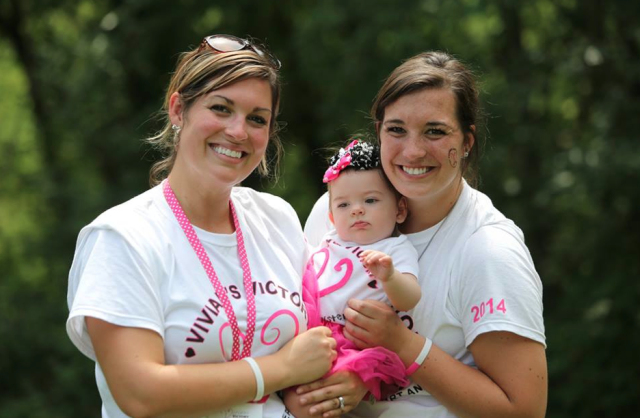 By Maria Dunlap
March 7, 2012, changed my life forever.
My husband, Rod, and I walked into the doctor's office giddy with excitement for our first 20-week ultrasound. I had dreamed of this day for years—I couldn't wait to know who was growing inside me so we could decorate the room, register and dreaming of future dance recitals or football games with my child.
Seeing my baby on the TV monitor for the first time was electrifying. I could see the perfect profile of this little person, I could count 10 fingers and 10 little toesies and in the midst of this, the ultrasound tech says, "It's a girl!" My heart skipped a beat, but before any celebrating, she chimed in with a much more solemn tone, "and there is something wrong with her heart."
Preparing for the worst
Rod and I had four months to prepare and grieve that our daughter, Vivian, had a congenital heart defect called Hypoplastic Left Heart Syndrome (HLHS). The left side of her heart had not formed, leaving her safe in my womb, but her health compromised outside of it. We learned there would be a three-part surgery to repair her heart, and we were ready to endure the long hospital stays to cheer her on to health and healing.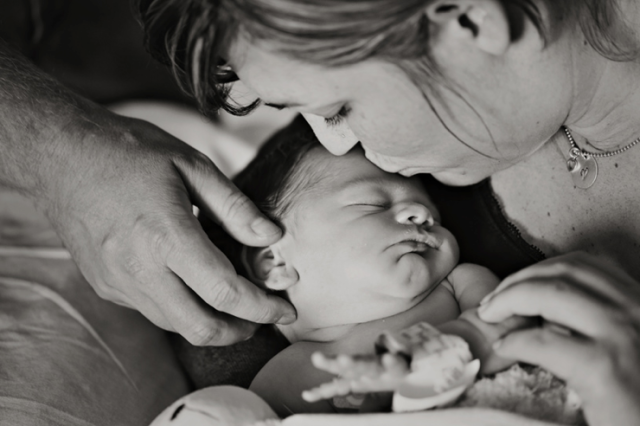 Vivian was born July 24, 2012. She burst into the world and not just our hearts, but the hearts of our families, our friends and even strangers who followed a blog I started after her diagnosis.
B16 of the Cardiac Intensive Care Unit at Cincinnati Children's Hospital became our home. After multiple surgeries, and countless procedures, Vivi's little body could no longer fight. She leapt into Heaven on September 21, 2012, after 59 days of sharing so much love and hope with our world.
The need for family support
During our hospital stay, Rod and I were given more support and love than we knew what to do with, and in this, we quickly realized we were the exception to the rule. We watched families who couldn't be there for their child because FMLA had run out and Mom or Dad had to go back to work.
We listened as babies cried alone for days because the parents couldn't afford gas to visit. Parents shared their fears of taking their children home because they didn't think they could afford the prescriptions needed to keep their child alive. Rod and I knew Vivian was sent to us for a reason, and that she started a mission we had to continue.
How Vivian's Victory was born
We created Vivian's Victory as a non-profit dedicated to assisting families that have a child with a poor prenatal prognosis or have a child with a prolonged illness. Vivian's Victory believes no child should fight alone and no parent should have to choose between supporting their child and "life." Since Vivian's Victory's beginning in 2012, as an organization we have been honored to bring hope to more than 100 families in the form of gas cards, Holiday Hospital celebrations, assisting in payment of overdue bills due to visiting their child in the hospital, hotel stays and more.
As a 501(c)3 non-profit, Vivian's Victory can only continue to function because of the generosity of others. Did you know 17% of children 17 and under will experience a prolonged hospital stay this year? This kind of medical crisis affects so many more people than you might think.
Fun for the whole family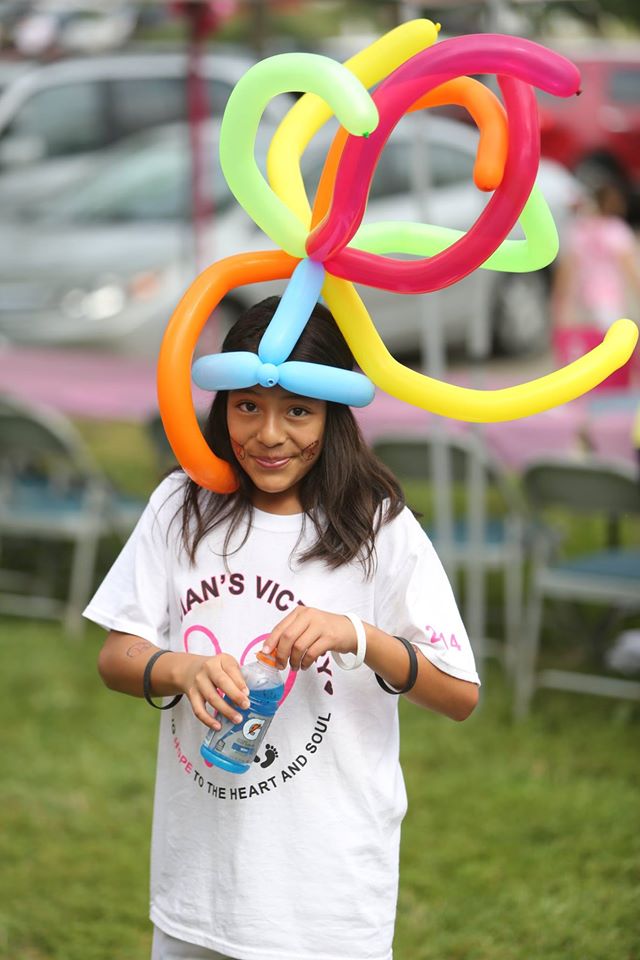 On Saturday, July 25, Vivian's Victory will be hosting its 4th Annual Family Fun 5K at Winton Woods from 9 a.m. to noon. All proceeds benefit Vivian's Victory and the families served through our organization. Join us for a morning full of fun for the whole family with clowns, kids crafts, animals from the Newport Aquarium's Wave Foundation Outreach, cookout, silent auction, raffle and more. Individuals and families are encouraged to register by visiting Vivian's Victory's website, viviansvictory.org.
Maybe I live in an unrealistic reality, but I believe with my whole being that together we are able to change the world by sharing the love and hope Vivian's Victory offers the families it serves. Come be a part of the ripple and allow your life to change others.
Maria Dunlap is a wife to an amazing husband, and mom of three beautiful babies—Vivian, Iris and Fulton—and has one on the way. She lives on the West side of Cincinnati.