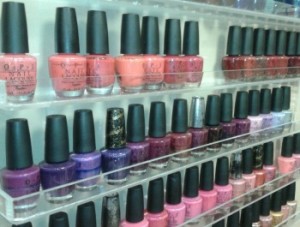 In the middle of winter, prime boot wearing season, you are probably not thinking much about your feet.  Sandal season is over.  Who cares how your toes look!
Wrong.
Dee Dee Harper, of Sole Purpose Foot Care, has a passion—your feet.
Yes, you read that right!
Dee Dee started Sole Purpose Foot Care because she firmly believed in the importance of healthy feet.  She began her business helping people who had existing health issues and needed foot care. That eventually branched into customers ranging from the elderly to working moms and even construction workers. She now helps people with health concerns as well as those with healthy feet!  Sole Purpose Foot Care offers something for everyone. If you are concerned about the cleanliness of salons, Sole Purpose Foot Care is the place to visit.
While she cannot diagnose or treat foot problems, she can treat you to a waterless spa pedicure that will soothe tired feet and make you feel healthy and sandal ready—even in winter.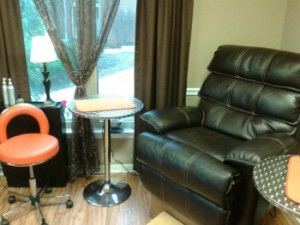 Though Dee Dee is concerned about the health of your feet, she will use polish if you'd like.  That is just a finishing touch, as the clean environment and sterile tools she provides are the most important part of her business.
The first  thing I noticed when I walked into her office was that there was no soaking tub for my feet.  Dee Dee uses a tub-free system for her pedicures.
I wondered how this was possible. Your feet are wrapped in damp towels, then Dee Dee uses an e-file to reduce calluses.  I learned that toenails should be trimmed straight across to prevent ingrown toenails.
All tools are thoroughly cleaned and sealed in a special pouch. They are then placed into an autoclave, which sterilizes the tool through steam pressure.  Dee Dee also has the machine spore tested to make sure it is working.
Dee Dee explained that a pedicure should never feel uncomfortable or be painful.  And, she was right.  I left Sole Purpose Foot Care with the softest feet I'd had all winter.  My toes looked great.  It was a shame to put on my boots!
Dee Dee is located at  7000 Houston Road, Building 200 Suite 15 in Florence Kentucky.  Check out www.SolePurposeFootCare.com for operating hours and for a full list of services.  I really enjoyed my experience there and hope you visit soon!