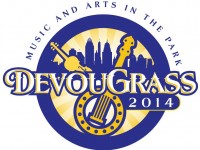 On October 4th 2014 the first annual DevouGrass Music & Arts Festival will be held in Devou Park at the Band Shell to benefit the Children's Home of Northern Kentucky.  The family friendly festivities last from noon until dusk.  DevouGrass will host several local bluegrass bands to entertain folks with their music, and for the little munchkins there will be a visit from Joel the Singing Librarian and Circus Mojo.  There will also be fun FREE crafts for the kids and food trucks to fill your bellies.  There will also be a multitude of vendors, selling everything from jewelry to cake pops to scarves to baby blankets to herbal salves to note cards and MORE!  The list of hand-crafted items that will be sold is quite impressive, you can visit the DevouGrass Facebook page for pictures of the items the vendors are bringing.  This event is FREE and open to the public (donations to the Children's Home of NKY are welcome).  Bring a little bit of extra spending money along for the food trucks and craft vendors, and maybe even get a little holiday shopping accomplished!
Our friends behind the scenes at DevouGrass have put together a HUGE giveaway for one lucky Family Friendly Cincinnati reader to win!  Read more about the event and then be sure to enter below for the DevouGrass Family Prize Pack-a-Palooza!
All About DevouGrass & The Children's Home of NKY: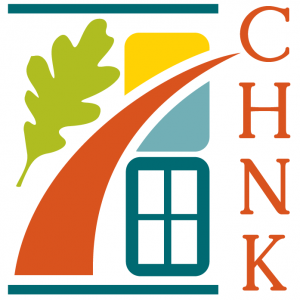 "Children's Home of Northern Kentucky is in the midst of one of the most exciting chapters of its 132 year history," shares Rick Wurth, CHNK's Chief Executive Officer. "Our team is prepared to meet new community needs around adolescent behavioral health and youth addiction services precisely because of the type of help we are receiving from the community, including the DevouGrass project."
DevouGrass founder Rebekah Gensler hopes the event will accomplish fundraising and more, "One of our goals is to increase awareness of different community-based programs and resources that CHNK offers to families," says Gensler. "DevouGrass aims to create an environment where good things happen as a result of music and art bringing people together."
DevouGrass' inaugural lineup will include four locally celebrated bluegrass bands. The Cincinnati-based trio Blue Caboose will kick off the festivities at noon, followed by the city's only all-female acoustic band, Ma Crow and the Lady Slippers at 3:00 and the award-winning "newgrass" up-and-comers Hickory Robot at 4:30. The raucous Downtown County Band will perform the final set at 6:00. Special performances by Joel the Singing Librarian and Circus Mojo are slated for 1:00 and 2:00.
The hand-picked selection of artisan craft vendors will be unique and diverse, ranging from photography to jewelry making and locally produced baked goods. Marty's Waffles, New Orleans to Go and Dojo Gelato are a few of the scheduled food truck offerings.
The DevouGrass Family Prize Pack-a-Palooza Giveaway:
One lucky Family Friendly Cincinnati reader will be chosen at random and receive all of these fabulous items ~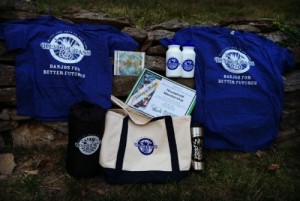 $25 Gift Certificate to Marty's Waffles
$10 Gift Certificate to Dojo Gelato
1-Year Family Membership to the Behringer Crawford Museum
1 Hickory Robot CD
1 DevouGrass Stadium Blanket
1 DevouGrass Stainless Steel Travel Coffee Mug
2 Adult and 2 Kid DevouGrass T-Shirts
2 DevouGrass Water Bottles
All packaged in the Official DevouGrass Tote Bag.
Value: $150
** HOW TO ENTER **
This giveaway is now CLOSED!  Congrats to Ann!
1.  Leave a comment below telling us why you want to win this DevouGrass prize pack.
2.  Check out DevouGrass and Family Friendly Cincinnati on Facebook.  Then  leave a comment telling us you did so.
3.  Tweet about this giveaway, including @FamFriendlyCin and @DevouGrassFest in your Tweet.   Then leave a comment below telling us you tweeted.
4.  Sign up for the Family Friendly Cincinnati email newsletter (http://eepurl.com/bxdIb) and leave a comment below telling us you did so.
5.  Follow along on Instagram: www.instagram.com/famfriendlycin  and  then comment below telling us you do.
That's it…that's FIVE ways to enter which means FIVE chances to win!  The winner will be randomly drawn and notified via email (we'll also announce it on our Facebook page) on Wednesday, October 1st at 8PM. Winner will have 24 hours to respond or another winner will be chosen.

 ** DISCLAIMER ** Thank you to DevouGrass for working with Family Friendly Cincinnati for this giveaway!  We were given this great prize pack to give away to one lucky reader.