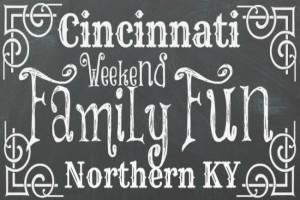 You have survived the short work week and it's time to plan some fun for the weekend.  There is SO MUCH to choose from this weekend.  There are several different festivals going on all weekend all over the region, including the Opening Weekend of the Old West Festival!  Have a fun weekend!
Family Friendly Things to Do in Cincinnati & NKY ::
Saturday ::
Bank of Kentucky Observatory Open House and Night Sky Viewing    September 6, 2014 8:00-10:00 PM    Thomas More College    www.thomasmore.edu/observatory    Steigerwald Hall/Bank of Kentucky Observatory    FREE    The first Saturday of every month, Thomas More College will host a a discussion and night sky viewing, led by Dr. Wes Ryle, astronomer at Thomas More. The night will begin with a discussion in Steigerwald Hall, in The Saints Center on Thomas More's main campus. Following the discussion will be a night sky viewing at The Bank of Kentucky Observatory.  Each session, the discussion and sky viewing will focus on a different topic.  The first open house focuses on Saturn, as well as its rings and interesting moon.
Donuts and a Storytime with Grandma and Grandpa  at the Kenton County Public Library  Erlanger Branch, 401 Kenton Lands Road (859) 962-4060 Ages: 2 – 10 Saturday, September 6, 10:00 am-11:00 am The library is celebrating grandparents with a story, donuts and a craft.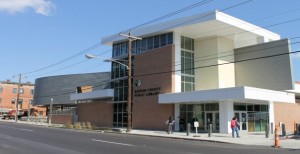 Sunday ::
Puppy Tales at the Kenton County Public Library  Covington branch library – 502 Scott Blvd, Covington, 962-4060  Ages: 5 – 12
Grades: Kindergarten – 6  Sunday, September 7, 2:00 pm-4:00 pm  Come read to a real dog, earn a certificate and enter a raffle to win your own toy reading companion. Drawings are held twice a year in June and December.
Write On!   Kenton County Public Library ~ Covington branch library – 502 Scott Blvd, Covington, 962-4060   Grades: 6 – 12
Sunday, September 7, 2:00 pm-3:00 pm  Join us for our teen writer's club and hone your writing skills.
All Weekend Long ::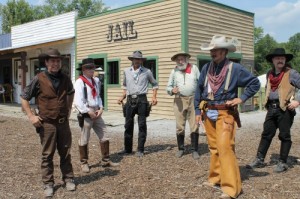 Opening weekend for the Old West Festival!!!!  Saturdays & Sundays, September 6 to October 12, 2014 ~ 10:00 a.m. to 6:00 p.m., Rain or shine.  Howdy partners! Head out to The Old West Festival for a gun-slinging, sasparilla drinkin' good time with the whole family! The Old West Festival is located at 1449 Greenbush Cobb Rd between Mt. Orab and Williamsburg, Ohio just off St. Rt. 32. Cost is $12 general admission; $6 for children ages 6 to 12; and children under 5 are free. Parking is FREE. Please visit www.oldwestfestival.com or call 1-866-WEST-FES (1-866-937-8337)

Everything Thomas at EnterTRAINment Junction    Aug. 1-Sept. 14. 10 a.m.-6 p.m. Mon-Sat. Noon-6 p.m. Sun.   EnterTRAINment Junction    www.entertrainmentjunction.com    7379 Squire Ct., West Chester, OH 45069    Starts at $9.95    Everything Thomas At EnterTRAINment Junction, an indoor celebration of the world's most famous tank engine Thomas, with several Thomas wooden train layouts, Thomas HO scale electric train display, videos,Thomas & Friends scavenger hunts and crafts. Also, two outdoor train rides (weather permitting). The hobby & toy shop has Sodor's new limited-release engine Logan, the latest addition to the Thomas & Friends collection.  (513) 898-8000.  FREE parking.
MainStrasse Village Oktoberfest    September 5-7    MainStrasse Village, Covington, KY    From the Opening Ceremony to the close of the day, it's time to celebrate life with great German and American food and outstanding entertainment.  Over 75 arts/crafts booths, a Kinderplatz for the kids and an Amusement Midway for the grown up kids.  A perfect fit for the historic German neighborhood of MainStrasse!         www.mainstrasse.org
Cincy ComiCon at the Northern Kentucky Convention Center  Friday through Sunday.  Kids 12 and under are FREE with paid adult admission!!
Music at Smale Riverfront Park ~ September 6 July for Kings & New Vega – 1 – 4pm &  September 7 Otis Williams 4 – 7pm
The Ohio Renaissance Festival:  Come Lords and Ladies, pirates and tavern wenches, to one of the most amazing events around! August 30th – October 19th, 2014 • Saturdays, Sundays, & Labor Day Monday • 10:30am – 6:00pm www.renfestival.com  Food, fun, jousting, music, entertainers, shopping….What's not to love?
Cincinnati Celtic Festival at Washington Park ~ September 5-7 Come down to Over The Rhine to celebrate Celtic heritage with music, food, entertainment, shopping and more!
BB Riverboats offers many family friendly cruises and summer is a perfect time to take a cruise on the Ohio!  On Fridays there are Pirate cruises and on Sundays they have Ice Cream Socials.  There are also Super Hero Cruises, Princess Cruises, Sightseeing Tours and MORE!  Visit BB Riverboats for all of the details and to purchase your tickets: www.bbriverboats.com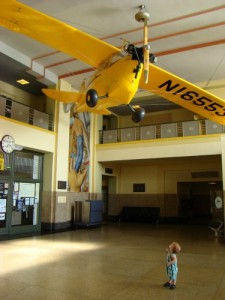 Lunken Airport Aviation Days ~  Free event at the Lunken Airport in Cincinnati – get up close and personal with planes and helicopters while snacking on hot dogs and drinks.  Talk to pilots, see the planes up close and maybe even take a helicopter ride!
Farmers Markets: Warm weather means that it is Farmers Market Season!  Find a market near you, or try a new one in a different neighborhood, either way you are sure to find fresh produce and other delicious and healthy things to feed your family.  Here's our line up of some of the great Farmers Markets in Northern Kentucky and Cincinnati
Yarn Bomb the Covington Library    September 1-October 12    Kenton Library     www.kentonlibrary.org     Covington Library     FREE    Help us yarn bomb the Covington branch in celebration for the one year anniversary of the renovation. Everyone is welcome!
Krohn Conservatory Fall Show "Ancient Gardeners: Indigenous Earthworks"    September 6-October 26    Krohn Conservatory    www.cincinnatiparks.com/krohn    Krohn Conservatory    $4 Adults • $2 Children (5-12 ) • FREE 4 and under    The Krohn Fall Show, Ancient Gardeners: Indigenous Earthworks will provide an opportunity to enjoy the beautiful fall flowers, and to learn about the amazing ancient gardeners and their incredible indigenous earthworks! Plus special events scheduled through out run of show.
Looking for somewhere to take the family for Brunch this weekend?  Check out our post about all the best places to grab brunch in Cincinnati & NKY: http://bit.ly/1lgwq2F