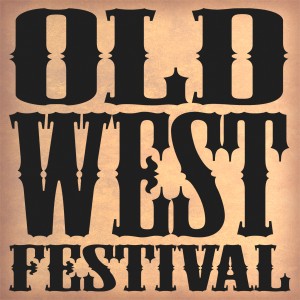 Howdy partners!  Looking for some weekend fun to get into now that school is beginning to fill up your weekdays?  We've got just the thing — Old West Festival!
The Old West Festival is returning for it's 7th season and it's bigger and better than ever!  Running weekends September 6 through October 12, 2014, the festival is located at its permanent site, just 15 minutes from I-275, east of Cincinnati, and it promises to transport visitors back in time to an authentic Dodge City Wild West town circa 1878.
My family and I have been attending this event for several years now and it's become a Fall tradition for us right along with Halloween fun and pumpkin farm visits.  Old West gunslingers, outlaws, saloon girls, crafts, food, medicine shows, music, and SO much more!  The Old West Festival is fun for everyone!
Here's a little about this year's lineup from our friends at the Old West Festival:
Drawing more than twenty thousand visitors each fall, the permanent old west town is home to everything you would expect to see in a real western town if you stepped back in time. Attendees will enjoy historically accurate medicine and saloon shows, can-can dancers in the saloon, gunfights, jailbreaks, and more. Period interpreters will also be found walking the streets and performing the roles of cowboys, store-owners, residents, and of course, outlaws.

The Old West Festival will also be abuzz with period music. Attendees can enjoy the sounds of the 1800's with music from Gunpowder Creek as well as Raison d'Etre, a trio mixing traditional folk songs with a capella swing tunes and Shaker hymns.

Other performers will be about town as well. Magician Jason Jacobs will amaze, bewilder and astonish with his magical flare and the Pickled Brothers will shock with their mind-boggling performances. Trick rider Abigail Petersen will astound audiences with her horsemanship and daring stunts. Visitors to the Long Branch Saloon will enjoy shows by world champion roper Rider Keisner, and folks will no doubt get a "kick" out of Miss Melody Star and her Hurdy Gurdy Dancing Girls.

And what would the old west be without a good ole' fashioned gunfight? Back by popular demand, four times daily starting at high noon, the Big Irons Rangers return with their gunfight re-enactments and trick shooting. In between shows they, and other period interpreters, will be walking the grounds to meet visitors and pose for photos.
Of course, every Old West town needs some deputies to keep the rabble in line — so at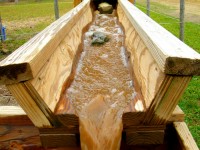 10:15 daily your kids can get sworn in as town deputies and help keep the peace for the day!  There are so many fun kid activities — panning for gold, puppet shows, storytelling and sing alongs, train or covered wagon rides, and much more. This is a fantastic day out with the family and your kids will have a blast!
If your kids like to dress up (or you too, for that matter…why should the kids get to have all the fun??) then you'll want to check out the theme weekends and dress appropriately:
Cowboy Hero Weekend — Sept. 6 & 7  
Outlaw Weekend — Sept. 13 & 14
Romance Weekend — Sept. 20 & 21
America's Pastime Weekend — Sept. 27 & 28
Steam Punk Weekend — Oct. 4 & 5
Halloween Weekend — Oct. 11 & 12
There are lots of fun events associated with these weekends so make sure you check out the Themes page on the Old West Festival website and plan your fun from beginning to end! 
We don't want you to miss a minute of this year's Old West Festival so we've partnered with them to give away a Family 4-Pack of tickets to one of our lucky FFC readers!  
WIN WIN WIN
One lucky FFC reader will receive a Family 4-pack of tickets to the 7th Annual Old West Festival!

So how can you enter to win? It's easy. Simply answer the question below. Additional items are bonus entries. Leave a separate comment on this post for each one you complete. A total of six entries are possible. You must reside in the Tri-State and be at least 18 years of age to enter.
Question:
If you lived in the Old West what role would you play?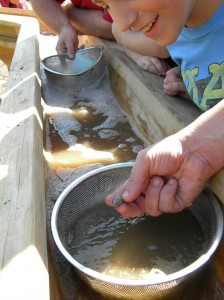 Cowboy, lawman, outlaw, cancan girl?  Tell us who you would want to be and you are automatically entered to win.
Bonus Entries:
Sign up for our Enewsletter:

 http://eepurl.com/bxdIb

Check out

 Family Friendly Cincinnati  and The Old West Festival on Facebook.
Sign up to receive updates from the Old West Festival with their eNewsletter: http://bit.ly/OWFnewsletter

Follow us on Instagram:

 www.instagram.com/famfriendlycin

Tweet about this giveaway, including @FamFriendlyCin & @OldWestFestival in your Tweet.
That's it…that's SIX ways to enter which means SIX chances to win!  The winner will be drawn and notified via email (we'll also announce it on our Facebook page) on Monday, September 1st at 2 PM. Winner will have 24 hours to respond or another winner will be chosen. 
This is a wonderful family fun event, and a great tradition to start with YOUR family!  Event times and ticket prices are as follows:
September 6 through October 12 (Saturday & Sunday)
10 a.m. until 6:00 p.m.
General Admission : $12
Children Ages 6-12: $6
Children Under 5 :   Free
Parking: Free
The Old West Festival is located at 1449 Greenbush Cobb Rd., Williamsburg, Ohio 45176.  You can order your tickets online at http://bit.ly/OWFtickets or buy them right at the gate.
Save $2 on adult admission and $1 on children's admission with code YEEHAW14 when you purchase your tickets online!
disclosure: Old West Festival provided the tickets for this giveaway.