You know how much we value reading at Family Friendly Cincinnati, so we're happy to present you with a list of Summer Reading Programs in our region.  So make a list of books you want to read this summer, encourage your children to find some new books to read, and then start reading!  You can even earn great prizes at your local library.  Check it out…
Summer Reading Programs in Cincinnati & NKY ~
Here's a line up of some of the fantastic Summer Reading Programs going on around town.  Many libraries welcome visitors from patrons outside of their own city/county, so don't feel like just because you live in Cincy you can't visit a library across the river.  And the same goes for the Northern Kentuckians…feel free to explore some of Cincinnati's libraries!  There's no reason you can't take part in more than one library's reading program or events!  The important thing is that the family is READING!  Get everyone on board and find the perfect programs for everyone with the help of this list.  We have ideas for Reading Programs with prizes, summer camps, super summer programming for the entire family and even free lunches.  Happy Reading!
Kenton County ::
The Kenton County Public Library is celebrating 92 Days of Summer Reading this June through August. There is a club for everyone in the family:
 Adults:  for every book read or program attended, a raffle ticket it earned. Drawings for prizes held weekly.
 Teens: Open to anyone starting grades 6-leaving 12!
Read any book, graphic novel, ebook, audio-book, magazine…
Record what you've read online at www.kentonlibrary.org/src or fill out a form at your library's reference desk.
One winner per branch will be drawn every 2 weeks for prizes like:

iPod Touch
Beats Headphones
Kindle Fire
Nintendo DS
Makey Makey
King's Island Passes
 Children ages 2 -12:  Children can pick up a reading log at any of the three library locations. Once children read (or listen to depending on reading level) five books, they earn a book. Once they read 10 books, they win a summer reading club t-shirt which was designed by artist C.F. Payne (photo attached). Children will also be entered into a grand prize raffle to be drawn at the end of summer for their choice of a Nintendo 3DS or Kindle Fire HD. Children can continue to read for more chances to win entries into the grand prize drawing.  
 The Kenton County Public Library kickoff celebrations will be held Friday, May 30 and Saturday, May 31 with the following events:
 Covington Branch: Saturday, May 31, 1:00 pm-4:30 pm
 William E. Durr Branch: Saturday, May 31, 1:00 pm-3:00 pm Summer Reading Club Kickoff Carnival for children ages 0 – 12.
 Erlanger Branch: Friday, May 30, 1:00 pm-9:00 pm  Super Epic Summer Reading Kick-Off: Heroes & Villains @ Your Library!
 Plus in celebration of 92 Days of Summer Reading, follow us on Facebook for daily reading suggestions and activities. Also be on the watch for surprise prize giveaways throughout the summer on our Facebook page too, https://www.facebook.com/KentonCountyPublicLibrary. Also follow us on the blog and Pinterest boards for great ideas all summer long! Go to www.kentonlibrary.org  for details and a full listing of free events this summer.
Read this post for more details about Summer Reading Programs at the Kenton County Public Library.
Public Library of Cincinnati & Hamilton County ::
If you live in Cincinnati our surrounding communities in Ohio, sign yourself and your kids for the "Read On @ Your Library" this Summer as part of the Summer Reading Program with the Public Library of Cincinnati and Hamilton County.  You can choose to count time or books – there's a level that's right for each member of your family: preschool, kids, teens and adults. You can earn a prize for each milestone you reach.
The program begins June 1 and ends July 31st. There are four levels a reader can reach. For level one through four a small prize is awarded. When you reach the fourth level, then the reader is entered into the Grand Prize Drawing. Here's a list of grand prizes depending on category:
Preschool – Birth through Age 5 — ClickN Kids 7-inch 8GB Multi Touch for Kids
Kids – Grades K through 5 — Amazon Kindle Fire HD
Teens – Grades 6 through 12 — Amazon Kindle Fire HD
Adults – Age 18 and older — Complete Level 2 by 6/30 and earn an entry for either a basic family membership to the Cincinnati Zoo; a downtown Cincinnati gift card; Findlay Market prize pack; Metro stored value cards; Ensemble Theatre Cincinnati gift card; Cincinnati Playhouse in the Park ticket vouchers; or a Rookwood Commerative Tile. Adults who reach Level 2 by July 31 will be entered to win a $100 Kroger gift card.
A few of the locations will be holding special kick-off celebrations on May 31 — there will be magic, music and orgami. Find out more here.
Learn more about the summer reading program here.
Brain Camps
This summer, some branches will also be holding "Brain Camps". The main library will have week long camps all summer long. A few branches will also be hosting week long camps for kids in Grade 1 through 5, while others will have one day camps.  These camps are FREE, but number of registrants is very limited, so be sure to plan and register early.
Summer Lunch Program
Free lunches are available at many of the Cincinnati Public Library branches all summer long. Lunches are for kids 18 years of age and younger. They're available Monday through Friday beginning June 9 and ending August 8 (except no lunch on Friday, July 4). For  more information and a list of locations offering free lunch, click here.
Mason Public Library ::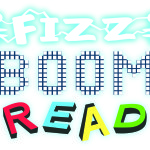 "Fizz, Boom, Read" at the Mason Public Library. The summer reading program kicked off on May 27 and continues through Aug. 1 (2 p.m. final turn in). No registration is needed and kids (ages 2-12 years) can print off a reading log and keep track of their reading in 15 minute blocks. After they reach 30 and 60 blocks, they can turn in their reading log for some great prizes from the Treasure Chest and if they make it to 90 blocks they can pick something from the Super Treasure Chest.  The MPL is also offering some great story times, free summer movies and special events.
Tuesday, June 24:  Bring an adult and join us for our Take It Apart Program at the City Building from 6:30-7:30pm.  Take apart old appliances and electronics and see what's inside!  (Due to small parts, this activity may not be suitable for children under the age of 3 years.)
Tuesday, July 15:  Bring an adult and join us for our Build It Program using Legos, Duplos & Marble Runs at the City Building from 6:30-7:30pm.  (Due to small parts, this activity may not be suitable for children under the age of 3 years.)
Friday, August 1:  Our closing event will be a Sciencefest from 10:00am to 11:00am at the City Building.  Review the activities you may have missed during the summer and experience several new ones!  Come prepared to get messy!  Wear old clothes!!!
Free Summer Movies –  Beginning the week of June 9 through the week of July 28, take your kids to see a free G-rated movie at the Mason Public Library. The movies will be shown at 2-3:30 p.m. and at 7-8:30 p.m. at the library.
Mason Public Library
200 Reading Rd Mason, OH 45040 513-398-2711
Campbell Public Library ::
The Campbell County Library will be kicking off it's Summer Reading Program on Saturday, June 7th from 9am until 5pm at all three branches of the library.  They will have food, carnival games, freebies, a Mad Scientist Lab and MORE! This summer the Campbell County Library is going to have reading programs for ALL AGES!
Visit the Campbell County Public Library Website for more details – like an easy "how to" on getting started, a description of prizes you can win, and a list of great programs they will have this summer, such as: crafts, gaming, story times and MORE!  There's something for everyone at the Campbell County Libraries!
 If you know of any other reading programs this summer please share them with us in the comments below!  And happy reading!