Sponsored Post: It's summer camp season and sometimes that means finding out of town camps for our children. Today we are excited to welcome a guest post from organizers with Camp Rockmont summer camp. Camp Rockmont is a nondenominational Christian summer camp for boys located near Asheville, North Carolina – www.rockmont.com. It has been around for 57 years and organizers are looking to spread the word about their camp to Ohio and Northern Kentucky families.
 ———————–
Camp Rockmont Summer Camp
Watching my parents drive away from my college residence hall the first day of freshman orientation was a surreal experience. Though they would only be a phone call away, I was on my own. From that point forward, I would make my own decisions about when to wake up (or not!), where to eat meals, what activities to participate in, and many other autonomous decisions. Many challenges were ahead as well. It was all happening, ready or not. But I was ready. I was ready because I had been to camp. Camp prepares us for much of life to come as we strengthen those essential non-cognitive life skills that will help us navigate the road ahead. In this way, camp equips us.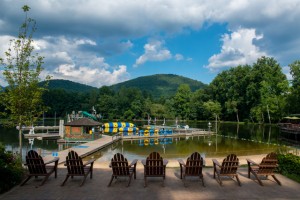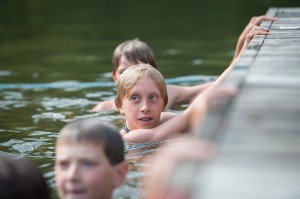 On a micro-level, our bodies do very similar things to equip us. When the body encounters a very small dose of a disease-causing antigen, it gets to work creating defenses. The immune system seizes this opportunity to develop antibodies to overcome that small dose and continue to develop more antibodies for the day that you might encounter a larger amount of antigens. This process builds the immune system. As painful as this can be at times, it equips us.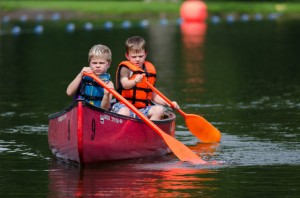 Summer camp is the perfect place to develop life-sustaining antibodies, according to American Camp Association Board Member Steve Baskin. Mr. Baskin explains that campers encounter one developmental experience after another when they are at camp.
Homesickness is the perfect example. When a camper wrestles with homesickness in the camp setting, our staff view this as an opportunity rather than some devastating condition. They move right toward the camper, not to eliminate the homesickness, but to help him learn to cope with the very real things that he is feeling. The camper is developing antibodies, so to speak. When the young man goes off to his freshman year of college and anxiety hits the first night away, he will remember that he has been through something like this before and navigated through it.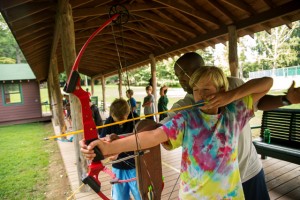 The camper experiences small doses of fear and challenge throughout his session at camp. The first night away from home, the first camp out, first ride down the zip line, and first attempt to roll his kayak are all challenges that may not be easy to face initially. But he learns a profound lesson as the boy is helped along by fellow campers and staff, namely, that he is capable of moving beyond disappointment and perceived failure and into new growth. When he encounters challenges later – whether that same session or the next summer – he is more ready than he had been the first time around.
What better place for children to develop those life-sustaining antibodies than at camp! Here they are presented with age-appropriate challenges in a supportive community. Success and failure are not the words that define campers here. Those labels are too narrow. Rather, our task is to remind our campers that they are valued and capable and needed. Each camper is growing, and we are grateful to partner with families in this process of equipping their children for the road ahead.
Camp Rockmont Short Film from Camp Rockmont on Vimeo.
 ————————
Curious about Camp Rockmont summer camp? We encourage you to check them out on Facebook & Twitter or, read reviews about Camp Rockmont here.
Disclosure: This post is a sponsored guest post and content was provided by Camp Rockmont.