Are you looking for a festival that the whole family will enjoy?  We have a list for you!  It includes a little bit of everything…hot air balloons, goetta, pottery, cowboys, music, fireworks, food, and MORE.  We have been putting together this list of festivals in Cincinnati and Northern Kentucky for a few weeks, and it will continue to grow, so keep checking back!

Festivals in Cincinnati and Northern Kentucky 2014
February ::
2014 Appalachian Culture Fest at Union Terminal ~ February 15 & 16, 2014 http://www.appalachianfestival.org/
March ::
Celtic Lands Culture Fest ~ March 15 – 16, 2014 at the Cincinnati Museum Center
Burlington Elementary PTA Spring Carnival    3-7-14    5946 N. Orient St. Burlington, KY 41005    Bring the whole family for some fun.  There will be games, a cake walk, silent auctions and a bake sale.     http://www.boone.kyschools.us/school_home.aspx?schoolid=11
April ::
Asian Culture Fest ~ April 12 – 13, 2014 at the Cincinnati Museum Center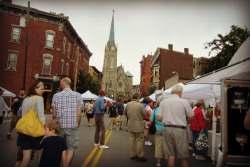 Earth Day Celebration ~  April 19, 2014 from 12-5pm, Rain or Shine at Sawyer Point
May ::
Clay Alliance Spring Pottery Fair    May 3, 2014    Woodburn & Madison, Cincinnati, Oh    60 local potters selling their handmade wares!    Www.clayalliance.org
45th Annual Appalachian Festival at  Coney Island ~ May 9, 10 & 11, 2014  http://www.appalachianfestival.org/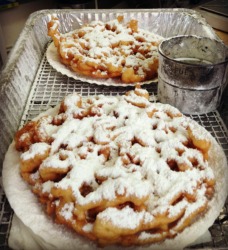 Madison Township's Springfest ~ May 10, 2014  http://www.madisonspringfest.com/
MainStrasse Maifest    May 16-18    MainStrasse Village,  Covington, KY    Maifest is the first major outdoor festival of the Spring and offers great food, over 75 unique Arts/Crafts booths, a Kinderplatz r the kids, an Amusement Midway for the "big" kids and  entertainment all weekend long.  A fun weekend for the entire family!    www.mainstrasse.org
CincItalia    May 16-18    Harvest Home Park in Cheviot    CincItalia – The Cincinnati Italian Festival, presented by St. Catharine of Siena Parish in Westwood celebrates all the best of Italian culture and cuisine. We partner with Italian Restaurants, Italian societies and Italian companies to produce an authentic escape into Italian life for one wonderful weekend that is fun for the entire family.    www.CincItalia.org
Taste of Cincinnati ~ Memorial Day Weekend, May 24-26 Downtown Cincinnati http://www.tasteofcincinnati.com/
All Saints Catholic Church ~    May 30, 31 & June 1, 2014    8939 Montgomery Road, Cincinnati, OH 45236    Great Entertainment, Unique Food, Rides, Lots of Games    www.allsaints.cc
June ::
DCCH Music Festival    June 6 & 7, 2014    75 Orphanage Road  Ft. Mitchell, KY  41017    The DCCH Music Festival is two days of fun for the whole family!  Enjoy live music all weekend, local food trucks, a craft beer garden, a Kids' Zone and Bounce House Village and a chance to win $5,000 in cash!      www.DCCHCenter.org/events/Festival
 St. Joseph Academy Pig Fest June 13th & 14th  48 Needmore Street, Walton, KY  41094 Family oriented school fundraiser with rides, children's games,  food booths and silent auction.  www.saintjosephacademy.net
MainStrasse Village Original Goettafest    June 13-15    MainStrasse Village, Covington, KY    Celebrate the area's love of Goetta by trying a unique goetta recipe such as goetta chedda cheese, goetta chili, goetta tacos and many more choices.  Goettafest includes arts/crafts, other festival food favorites, activities for the kids and music for all.    www.mainstrasse.org
13th Annual Paddlefest    June 20-22    Coney Island    Kid's outdoor adventure expo, kayak demonstrations and races, 8.1 mile float down the Ohio River to downtown
Cincinnati    ohioriverpaddlefest.org
RoeblingFest    June 21, 2014    Covington, Ky    "RoeblingFest June 21, 2014 Covington, Ky Focus on the  Roebling Bridge History with tours, exhibits and character portrayals.  Day long Local Music, Arts and Craft fair, Silent Auction, Raffle, Local  Food and Drinks, Fireworks, Pet and Family Friendly. Hand Across the Bridge Challenge Please visit RoeblingFest and Roebling Suspension Bridge on Facebook to learn more details as we get closer to June 21st.  Sponsors include CCSBC and Roebling Point Merchants."    RoeblingFest – Facebook and RoeblingBridge.org
St. Veronica Parish Festival ~ June 27-29 ~ www.stveronica.org
Panegyri Greek Festival ~ June 27-29– 12 and under are free, $2/admission. Holy Trinity-St. Nicholas Greek Orthodox Church, Finneytown, Ohio.  For more information : http://www.holytrinity.oh.goarch.org/panegyri/94.html
Mary, Queen of Heaven FunFest    June 27-28-29, 2014    1150 Donaldson Hwy, Erlanger, KY    Three days of great family fun, great food, and great entertainment each night.  Kids can ride the rides all day on Sunday for one price $20.00.    www.mqhparish.com
July ::
Sisters of Notre Dame 4th of July Festival    07/04/2014    1601 Dixie Highway, Park Hills, KY    Family fun filled festival which features game, pony rides, petting zoo and activities for all ages.    www.sndky.org
Ohio Challenge Hot Air Balloon Festival presented by Selection.com    July 11-12, 2014    Smith Park/Middletown Regional Airport – Rt. 4 in Middletown (I-75/Exit 32 toward downtown)    Mass balloon launches with over 35 hot air balloons and special shape balloons, skydiving demonstrations by Team Fastrax, nightly balloon glows, Friday night fireworks by StartSkydiving.com, festival foods, arts & crafts, carnival rides, Saturday Charity Car Show, Saturday morning pancake breakfast … it's more than just hot air    www.ohiochallenge.com
Queen City Sausage Festival…"Crafted Sausages, Grilled and Celebrated!" ~ July 11-13 at Newport's Riverfront Levee ~ Admission to the Queen City Sausage Festival is free including live, light-rock musical entertainment, rides for the children, and fun games appealing to all ages hosted by local charities.   www.queencitysausage.com.
St. Thomas More JulyFest    July 11th, 12th, 13th, 2014    St. Thomas More Parish, 800 Ohio Pike, Cincinnati, OH  45245    Bring family and friends out to the St. Thomas More JulyFest, one of the largest festivals on the eastside of Cincinnati.  The St. Thomas More JulyFest is held the second full weekend in July, and is the major fundraiser for the parish. St. Thomas More's JulyFest was voted best festival in Clermont County for 2005. The 2014 event will be held July 11th, 12th, and 13th.  JulyFest offers great food and entertainment for the entire family. This year's festival offers games and midway rides for children, as well as face painting and photo booth. Raffles include our $10,000 Grand Raffle, and raffles for an iPad Air and a Swiss model grill.  Our JulyFest midway includes games available for adults and kids, and our famous JulyFest casino will host several tables of blackjack Texas Hold 'Em, 7 Card Stud, and Let It Ride.  This year's JulyFest will include a variety of refreshments and food, including sausage sandwiches, roasted corn on the cob, brats, metts, hotdogs, hamburgers, baked potatoes, funnel cakes, homemade    sttm.org
Macy's Kids, Cultures, Critters, and Crafts Festival    July 16, 2014    3400 Vine St, Cincinnati, OH 45220    Learning Through Art, Inc. in partnership with the Cincinnati Zoo & Botanical Garden offers $1 general admission.   On July 16, 2014 neighbors across the region and globe can enjoy family fun filled entertainment celebrating cultures through music, dance, crafts, puppetry and activities for kids of all ages at one of the nation's top zoos and number one regional tourist destination.  LTA and Cincinnati Children's Hospital have partnered to create the Cincinnati Children's Kids Wellness Zone bringing hands-on interactive activities for kids of all ages while we travel through our neighborhoods and beyond with the return of NASA to the Festival!  This year the excitement of celebrating our mosaic beauty will surround visitors as they explore the Zoo's wonders.    www.learningthroughart.com
Immaculate Heart of Mary Festival ~  July 18-20 ~  www.ihom.org/festival
August ::
Midwest Regional Black Family Reunion ~ August 15-17  ~ "Bringing Families Together"- Sawyer Point & Yeatman's Cove, downtown Cincinnati riverfront – FREE.  For more information : http://www.midwestbfrc.com/
Ohio Renaissance Festival ~  August 30th – October 19th, 2014 • Saturdays, Sundays, & Labor Day Monday • 10:30am – 6:00pm http://www.renfestival.com/
September ::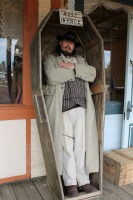 Old West Festival ~  Saturdays & Sundays, September 6 to October 12, 2014 ~ 10:00 a.m. to 6:00 p.m., Rain or shine.  Howdy partners! Head out to The Old West Festival for a gun-slinging, sasparilla drinkin' good time with the whole family! The Old West Festival is located at 1449 Greenbush Cobb Rd between Mt. Orab and Williamsburg, Ohio just off St. Rt. 32. Cost is $12 general admission; $6 for children ages 6 to 12; and children under 5 are free. Parking is FREE. Please visit www.oldwestfestival.com or call 1-866-WEST-FES (1-866-937-8337)
MainStrasse Village Oktoberfest    September 5-7    MainStrasse Village, Covington, KY    From the Opening Ceremony to the close of the day, it's time to celebrate life with great German and American food and outstanding entertainment.  Over 75 arts/crafts booths, a Kinderplatz for the kids and an Amusement Midway for the grown up kids.  A perfect fit for the historic German neighborhood of MainStrasse!         www.mainstrasse.org
St. Vincent Ferrer Fall Festival    September 12,13,14, 2014    7754 Montgomery Road, Kenwood Oh 45236    All New Fall Fest. Moving festival to front of Montgomery Road. Midnight Special Playing Friday night and NKG on Saturday night. We are bring back dinners and all New Kiddy Korner. Come try some local Craft beers!    St. Vincent Ferrer.org
Oktoberfest Zinzinnati ~ September 19-21 http://www.oktoberfestzinzinnati.com/
Lebanon's Country Applefest    September 27, 2014 FREE Admission    Downtown Lebanon, Ohio    Old-fashioned apple pies, strudel, caramel apples in the town with the best apple farmers! Clowns, musicians, food, Johnny Appleseed! Very family friendly!    http://www.countryapplefest.com/
October ::
Books by the Banks    Saturday, October 11, 2014    Duke Energy Convention Center    Books by the Banks: Cincinnati USA Book Festival is an annual celebration of books and reading that takes place every October in downtown Cincinnati. The day-long festival, which is free and open to the public, features national, regional, and local authors and illustrators; book signings; panel discussions; and activities for the entire family to enjoy.    www.booksbythebanks.org
November & December ::
Light Up Middletown    11/28/14  – 12/31/14    Smith Park, 500 Tytus Ave, Middletown, OH 45042    Drive Thru Fantasy Light Display    www.lightupmiddletown.org
Don't forget to keep checking back, we'll be adding to this post!  And to add your event or add information to your event listing above, simply fill out this online form: http://bit.ly/1cJ2khS