Are you looking for a sporting event that the whole family will enjoy?  How about taking them to a Northern Kentucky University Basketball game?  We went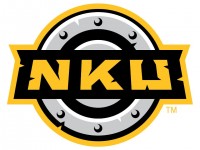 to our first NKU basketball game a few weeks ago, and we had a blast.  College basketball is always exciting because of the enthusiasm of the crowd and the passion of the players.
Northern Kentucky  University Basketball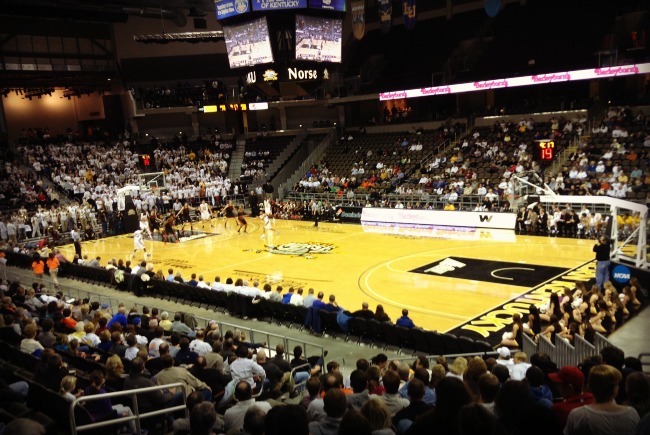 Northern Kentucky University has two great basketball teams, a Men's team and a Women's team.  We had tickets to go to a Men's Basketball gam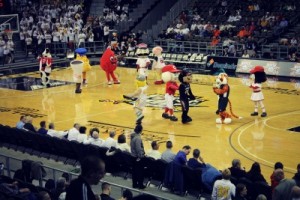 e, but I've heard so many great things about the Women's team, that I'm hoping we can catch one of their games at some point!  Both teams have a few more games in February, so there's still time to catch a game before the season ends.  You can visit the NKU Norse website for schedules and ticket information.  We attended the NKU vs. Mercer game to celebrate the beginning of the myNKY campaign, and as a side note, if you live in Northern Kentucky and have not checked out the myNKY website yet, you really should!  They want to hear from the community!
And be sure to check out the Basketball Promotions page, because they have some great promotions coming up.  The night we went they handed out "Throwback" Pepsi and Mountain Dew cans to fans as they left, had dollar beers, and also had an exciting game of Mascot Basketball during halftime, starring all of our local favorites like Rosie Redlegs, The Bengal Tiger, and of course NKU's own Victor E. Viking.  The kids loved the antics of all the mascots on the court!
The kid-friendly fun doesn't stop with the thrill of watching the game…NKU has a bunch of  great activities for kids, including ::
 NKU Norse Kid's Club, which includes all sorts of great things for $25, such as free admission to games, a free kid's meal at Barleycorn's, a t-shirt, special events & deals and MORE!
Sports Camps (Basketball, Soccer, Cheerleading and MORE!) ~ Check the NKU Website soon for the 2014 Sports Camp schedule and more information.
Home games for the Northern Kentucky University Basketball teams take place at the Bank of Kentucky Center on the NKU campus.  There are concessions, diaper changing stations in the bathrooms (which were pretty clean!), suites you can rent and more!  Tickets for Basketball games are quite reasonable, all seats are $12 and under!  NKU students get in free for bleacher seats with their NKU AllCard.  Children under two are free.  Or you can purchase season tickets at a reasonable cost.  Visit their ticketing website for all the details.
Disclaimer:  I am an ambassador of the myNKY campaign, but my thoughts and opinions voiced in this post are 100% my own, and are truly heartfelt.