Planning a Disney vacation for your family can be a huge task, but one that many of us endure so that our children can have this once in a life time experience.  As such, we are super EXCITED to be able to welcome Carla Gesell-Streeter, a travel agent specializing in Disney travel for over eight years, to the Family Friendly Cincinnati site. In this third part of a five part series, Carla (a travel agent who specializes in Disney travel) is sharing ideas and tips to help you decide where to stay at Walt Disney World. Find Carla's other Disney World travel tips posts, here.
——————-
Deciding Where to Stay at Disney World
In my last Family Friendly Cincinnati post, we looked at ways to decide what time of the year to go on a Walt Disney World vacation. In this segment, we're going to consider where to stay.
The first thing to consider when thinking about your lodgings for your Walt Disney World vacation is whether to stay on-site or off site. There are advantages to both options.
Off the Walt Disney World properties, there are off-site hotels, house rentals, and timeshare properties. These can often be less expensive than the Disney options because they can't offer the advantages that Disney can. But those savings can be substantial if you have a large travel party and if you will have your own car while on vacation.
If you think staying off-site may be better for you, check out the Benefits of Staying at an Offsite Hotel page at The Mouse For Less web site.
When you stay on Walt Disney World property, you have twenty different resorts to choose from that range from value, moderate, deluxe or deluxe villa resorts. There are also camp sites and cabins too.
When you stay on property and fly into Orlando International Airport, you can make use of Disney's Magical Express (complimentary ground transportation from the airport to your Disney resort). Once you are at Walt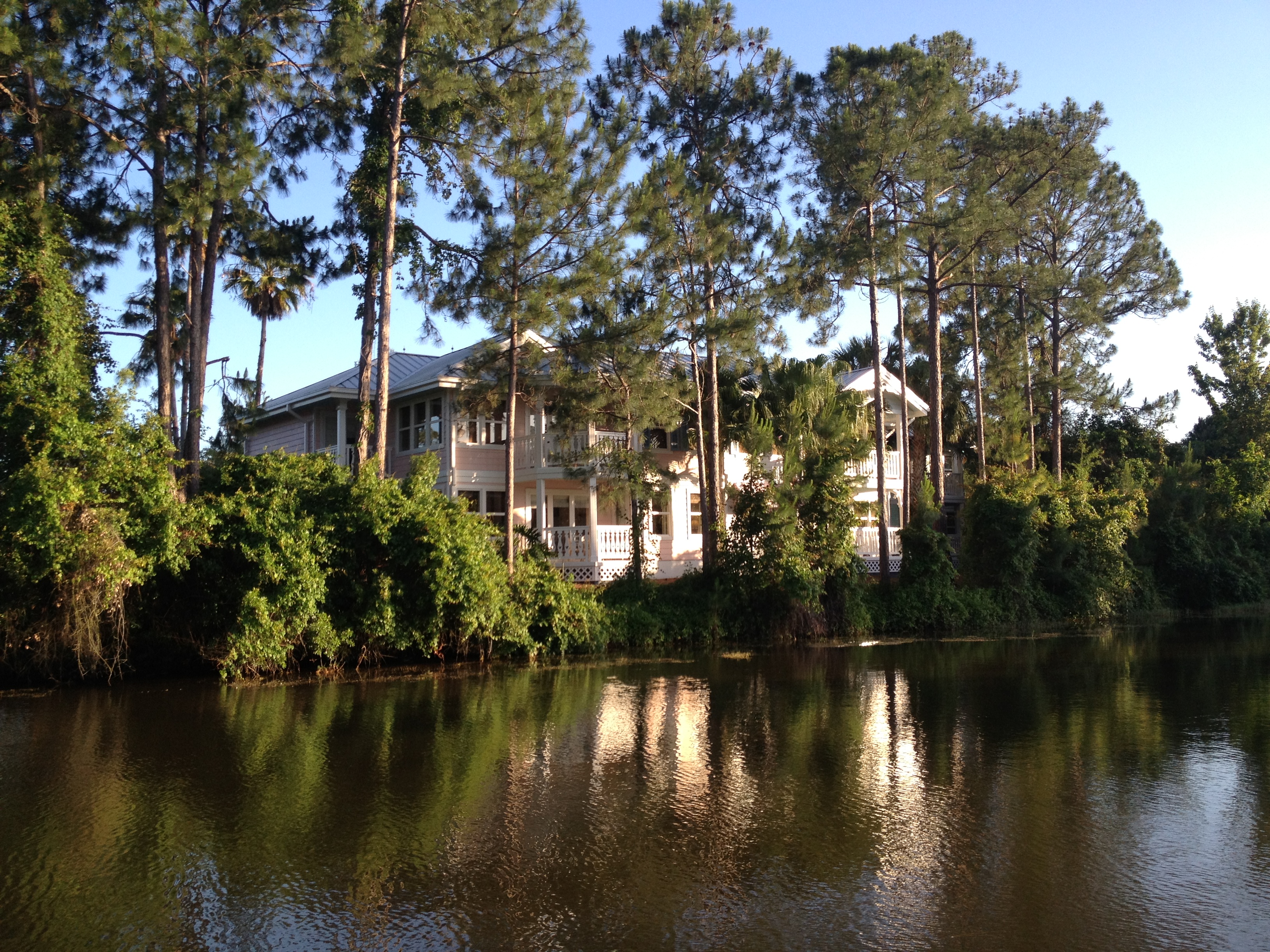 Disney World, you can easily get to the theme parks and more via bus, boat or monorail service. That means you don't have to rent a car if you don't want to. You can leave the driving to someone else and not have to worry about getting lost.
Another perk for staying on property are the Extra Magic Hours. Every day, one or more of the Disney theme parks is either open one hour early or two hours later for on-site guests only. It's extra time to get to some of the most popular rides and attractions either before or after the off-site guests.
Guests staying on-site also can take advantage of the new MyMagic+ program that lets them schedule their FastPasses well before their Disney trip. We'll talk more about the FastPass program and My Disney Experience in the next post.
For more reasons to stay at a Walt Disney World resort, check out the Benefits of Staying at a Disney Resort page also at The Mouse For Less web site.
If you have decided to stay on-site but don't know which resort to pick, consider the various resort categories. If you think of a hotel room as just a place to sleep and shower, the value resorts may be for you. They have pools, but not a spa (hot tub in Disneyspeak) or a slide. These resorts have a food court, but not a table service restaurant. Standard rooms sleep up to four guests (plus a crib) on two double beds and are approximately 260 square feet in size. There are some rooms with king bed room, but you can only request one. Disney won't guarantee them. Two of the value resorts (All Star Music and Art of Animation) have family suites available that can accommodate up to six (plus a crib) and are approximately 565 square feet. All of the value resorts have exterior hallways. The other value resorts are All Star Movies, All Star Sports and Pop Century.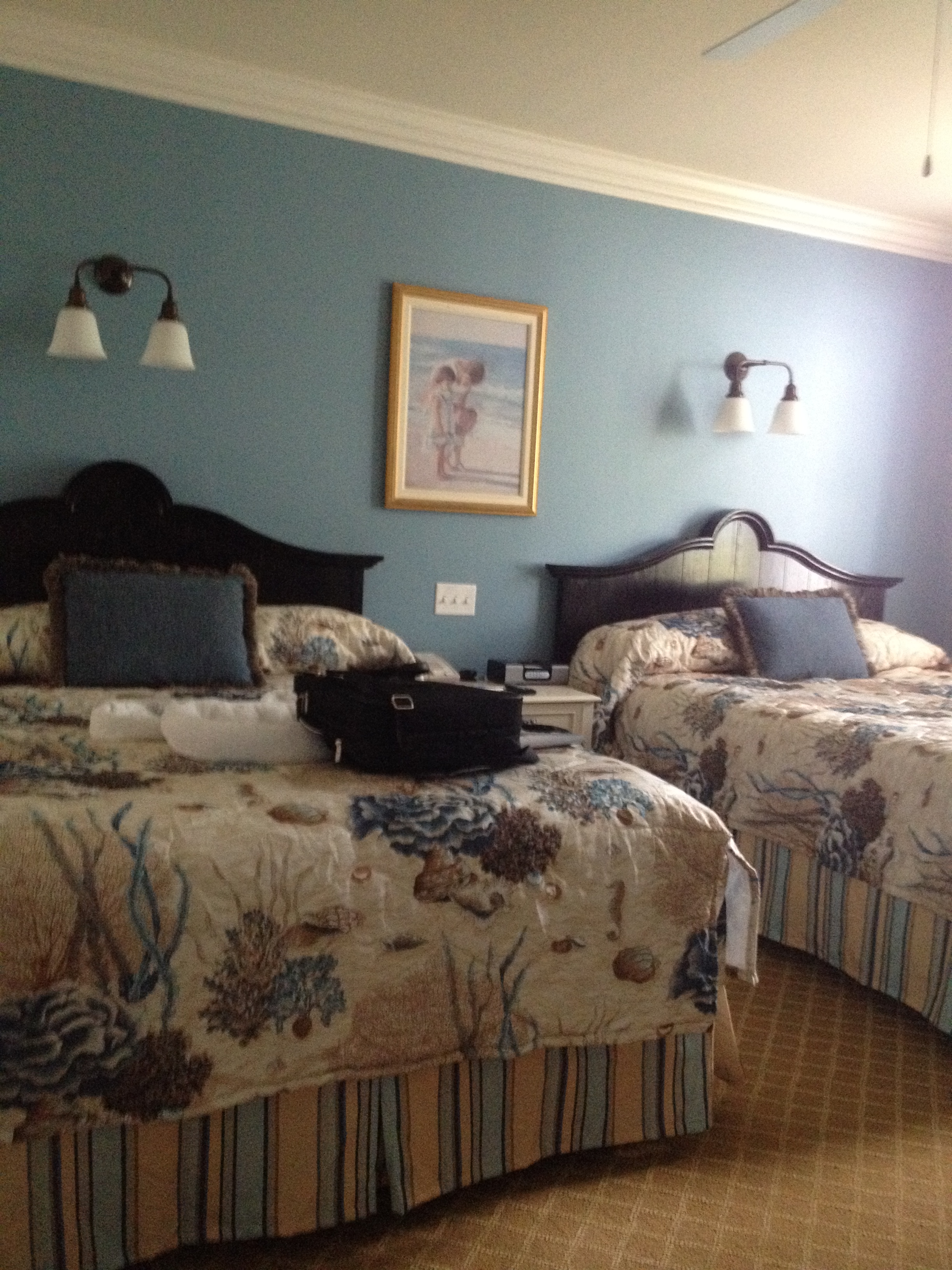 Moderate resorts have slightly larger rooms (approx. 300 sq. ft.) and most have two queen beds. They sleep four people (plus a crib) except for some trundle bed room that can accommodate five people plus an infant in a crib. The pools have slides and spas. Most moderate resorts have both a food court and table service restaurants. Like the value resorts, moderates have exterior hallways. The moderate resorts are Caribbean Beach, Coronado Springs, Port Orleans French Quarter and Port Orleans Riverside.
Deluxe resorts have larger rooms that range in size from approx. 340 to 437 sq. ft. Standard rooms at the Animal Kingdom Lodge and Wilderness Lodge can accommodate four people plus a crib while most other rooms can sleep five people plus an infant in a crib. There is a much smaller counter service restaurant and usually two table service options. Like the moderate resorts, the pools have spas and slides. Unlike the value and moderate resorts, deluxe resorts have interior hallways. They also have valet parking available. The other deluxe resorts are Beach Club, Boardwalk, Contemporary, Grand Floridian, Polynesian and Yacht Club.
The Deluxe Villa resorts are also known as the Disney Vacation Club (DVC) resorts. DVC is Disney's timeshare program. While you can book a villa like any other Disney resort, they can be much more expensive since their main purpose is for serving the DVC members. The standard accommodations are deluxe studios, one-bedroom villas, two-bedroom villas and three-bedroom grand villas. The Deluxe Villa resorts are Animal Kingdom Villas, Bay Lake Tower at the Contemporary, Beach Club Villas, Boardwalk Villas, Grand Floridian Villas, Old Key West and the Villas at the Wilderness Lodge.
If you need more information on each of these resorts, check out the Walt Disney World Resort Guides at The Mouse for Less web site.
So we've considered when to go to Walt Disney World, how we're getting there and where to stay. Now it's time to think about all of the many dining options available on your Disney vacation. That will be in next post! Until then, have a magical day!
— Carla
You can reach Carla at [email protected] or on Twitter at @MouseMagicMaven. Her podcast is available at http://www.MouseMagicInAMinute.com or via iTunes.