Do you like raindrops on roses? Whiskers on kittens? Then you'll love THE SOUND OF MUSIC at The Carnegie.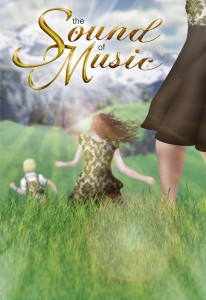 Co-produced with the Kentucky Symphony Orchestra, the well-known favorite opens January 17 and runs weekends through January 26 at The Carnegie. The lightly staged production will feature a small orchestra on stage, costumes, modest sets and a small company.
The cast is led by Abigail Paschke as Maria and Jared Joplin as Captain Von Trapp. Paschke, a UC College-Conservatory of Music graduate, has played 4 of the 5 Von Trapp girls in other productions. Jared Joplin is the son of Joneal Joplin, longtime Ebenezer Scrooge in Cincinnati Playhouse in the Park's A CHRISTMAS CAROL. Also in the cast are Xavier University voice teacher Maria Ventura as Mother Abbess and Kathryn Miller, from NKU as Liesl.
We're excited to see another take on the show, especially after NBC's THE SOUND OF MUSIC LIVE.
There are family tickets available for $16 each for a family of 4 with 2+ children (normally $28/adult). Tickets are available online at www.thecarnegie.com or by calling The Carnegie Box Office at (859) 957-1940 (open Tu – Fr, noon – 5pm).
————————————
Giveaway Closed. Congratulations Nicci Weber! Your name was drawn as the winner of the 4-pack of tickets. Check your email for details!
Disclosure: FFC's Shannan B. works for The Carnegie. The Carnegie provided us with tickets to give away to one lucky reader. All opinions expressed above are 100% our own.