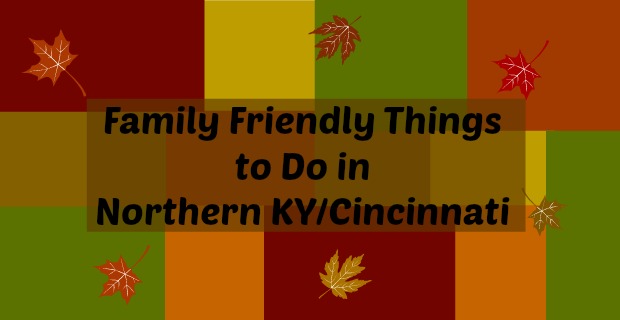 What is there to do around Northern Kentucky and Cincinnati this weekend, November 22-24?  Brazee Street Studios, Kenton County Library, Blue Manatee Bookstore and more have great activities this weekend.  Do you have plans?  Would you like to kick off the weekend before Thanksgiving family-style?  We have lots of great stuff to share this weekend…from crafts and light shows, to story times and shopping!  Check it out and have fun!
FRIDAY
Make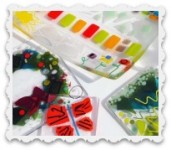 and Bake Glass Blowing Tumbler class at Brazee Street Studios. Friday 6:00pm and again at 7:30pm. Make original glass art you can use! Students in this introductory class will experience glassblowing one-on-one with our instructors, and learn to design and create their own glass tumbler. Register online today and experience glass blowing for the very first time. No experience necessary.
Fandom Friday at the W.E. Durr branch of the Kenton County library 6:00pm-8:00pm for teens 6th grade thru 12th grade.  Watch Pacific Rim–"As a war between humankind and monstrous sea creatures wages on, a former pilot and a trainee are paired up to drive a seemingly obsolete special weapon in a desperate effort to save the world from the apocalypse."
SATURDAY
Wild Rumpus! November 23, 2013 11:30am – 12:30pm Blue Manatee Bookstore  ~~Free ~~Celebrate 50 years of Where the Wild Things Are with blue manatee! Hear the classic story and become a wild thing with a mask-making activity! AGES: Children ages 3 and up
Make and Bake Hot Glass Ornament class at Brazee Street Studios this Saturday 11:30, 1:00pm and 2:30pm  Happy Holidays! Design and create your own blown glass ornament in this fun holiday class. Students will experience basic glass blowing techniques while working alongside our glassblowing instructors. Make+Bake: Glassblowing sessions are accelerated hands-on courses designed for beginners to complete one ornament. Register online today and experience glassblowing for the very first time.
Holiday Card Ex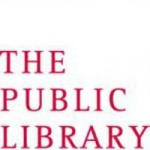 change at the Sharonville branch of the Hamilton County library. Do you have leftover holiday cards from last year? Bring in your unused winter holiday cards (and their matching envelopes) to swap for those left by others! You may take one card for each card you leave.  All day Saturday at the Sharonville branch.
Sharon Woods Thanksgiving craft Saturday 11am – 1pm Bring your kids by to make a nature-related Thanksgiving craft with the naturalist.
Learn about reptiles and amphibians with the folks from Cool Critters Animal Education and Rescue Organization at the Greenhills branch of the Hamilton County library on Saturday at 11:00pm.
Broadhope Art Collective Knitted Christmas Ornament Saturday, November 23, 11:30am – 1:00pm $10 Yarn provided. Intermediate knitting experience. Ages 10 and up. Maximum class size is 4. Make a festive two-color ornament using Fair Isle technique worked in the round. Students please bring size 7 needles—either double-pointed or a 24 inch circular. Instructor: Wyn Jones
Crafty Supermarket Nov. 23, 2013, 11 a.m. to 6 p.m. Crafty Supermarket craftysupermarket.wordpress.com Clifton Cultural Arts Center free Get your craft on! Crafty Supermarket's 2013 Spring Show will be an awesome day of handmade shopping in the Clifton Gaslight District of Cincinnati. We've got 50+ vendors from all over the Eastern U.S., a live DJ, and hands-on craft demos for makers young and old. Plus: swag bags of crafty goodies for the first 100 lucky shoppers of the day!
Make a twirly turkey at the W.E. Durr branch of the Kenton County library on Saturday at 10:00am or 11:00am.  Ages 2-6 FREE
Ages 3-6 Glass Gift Studio Time November 23, 2013 1:30pm-4pm Brazee Street School of Glass  Price varies depending on project chosen Create gifts in glass this holiday season! We're opening up the studio for Make+Bake style Studio Time for all ages. Choose between a variety of Make and Bake projects including plates, bowls, sun catchers, channel plates, platters, and more! Work independently or as a family. Choose one object, or a few- just make sure you'll have enough time to finish. If you have never taken a class at Brazee before, a short demonstration of materials will take place at the listed start time. If you do not need an introduction, you may arrive no later than 3:30pm. Registration is required so we can best prepare for your visit.
Xavier Mascot to Visit Oakley Skyline Chili Saturday, Nov. 23 | Noon – 1 p.m. Skyline Chili skylinechili.com Oakley Skyline Chili, 3081 Madison Rd., Cincinnati, OH 45209  Free Xavier University mascot, Blue Blob, will visit several Skyline Chili restaurants in Cincinnati. Blue Blob will spend time with Xavier basketball fans at the Oakley Skyline Chili location to pump up fans and pose for pictures, while customers enjoy Skyline Chili's signature Coneys and Ways.
SUNDAY
Broadhope Art Collective  Paint-a-Mini Ohio Sunday, November 24, 1:00pm – 3:00pm $15 All materials provided. Ages 6 and up. All sklll levels. Class size limited to 12. Need a unique gift for the holidays? Come join us for the Paint-a-Mini Ohio ornament workshop. We will provide the 4" mini metal Ohio and all of the supplies needed to make it your own!
Susan Levine signs Harriett's Homecoming November 24, 2013 2pm – 3pm blue manatee bookstore   ~Free~  Susan Levine signs her book Harriett's Homecoming: A High-Flying Tour Of Cincinnati. Join us to hear the story of peregrine falcon chick Harriett on her adventure as she searches for home and visits many sites in Ohio's queen city, including the Cincinnati Museum Center, the Krohn Conservatory, and Findlay Market. Harriett knows that her nest is near Fountain Square, but how will she get there? Young readers will enjoy this fun, informative, and beautifully illustrated tour of notable Cincinnati landmarks. Joining Ms. Levine will be a live falcon with a trainer to give more information about this beautiful bird species!  Open to all ages
ALL WEEKEND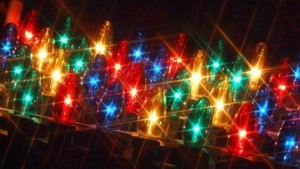 Holiday in Lights at Sharon Woods November 22 – December 31, 2013 Sunday-Thursday​, 6-9 p.m. and Friday & Saturday, 6-10 p.m. One of Cincinnati's most celebrated holiday events returns to Sharon Woods! Holiday in Lights brings together the magic and wonder of the season, with thousands of twinkling lights and holiday cheer! Visitors will enjoy a mile of festive light displays that wind through wooded hills in Sharon Woods…all from the warmth of their car. Admission: $13 per car, $45 for buses and 15 passenger vans (Accepting MC, VISA, Discover and American Express for payment)  For additional information and a $2 off coupon, visit holidayinlights​.com.­
Santa Land at Sharon Woods  November 22-24 & November 29-December 23, 2013 (Closed November 25-28) Sunday-Thursday​, 6-9 p.m. and Friday & Saturday, 6-10 p.m. All ages will feel the magic of the holiday season as they step into Santaland inside Sharon Centre, filled with Christmas trees, life-sized wooden toy soldiers, twinkling lights, and of course, Santa! Children are invited to sit on Santa's lap and tell him their holiday wishes as we capture the moment with high quality digital photo that are printed in minutes. These precious memories start at just $6.75 each. Natures Niche Gift Shop will also be open with a variety of holiday items that make great gifts! Don't forget to stop by Santa's Confectionaries and enjoy a sweet treat! Activities include: Santa Claus-Model train display-The Dickens Carolers (Friday, Saturday & Sunday evenings) – Holly Jolly Elf Show (Monday-Thursda​y) – Ebenezer Scrooge interactive puppet show – Everett Green the Talking Christmas Tree – Free indoor play area. Admission is FREE!
Holiday Toy Trains at the Be
hringerCrawford Museum in Devou Park.  With 250 feet of train track, over thirty push buttons, countless miniature buildings, several zooming trains, and a  layer of fluffy fake white snow, the Behringer Crawford Holiday Toy Train provides families with a great day of fun.  The Behringer Crawford Museum is located in Devou Park at 1600 Montague Road.  859-491-4003. For the 2013 Holiday Season the Toy Trains will be on display until January 19, 2014.  For Prices, Directions and Operating Hours (including special holiday hours) see the Behringer Crawford Museum Website.
Dine in the Gingerbread House – Great Wolf Lodge – Nov. 15-Jan. 1 –  Make your holidays a little sweeter when you dine inside our life-size gingerbread house. Each reservation is $10 and will be donated to Big Brothers Big Sisters. Reservations can be made by calling 513.459.8885.
Go shopping!!  Are you already Christmas shopping?  Some of you may be finished!  If you are still searching for that special gift, check out our shop local guide and hit these local businesses before the craziness of Black Friday!  Everyone loves a gift chosen with love and care, especially one that supports our local community!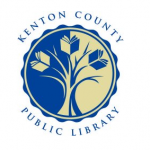 December 5th – LAST DAY TO MAIL LETTERS TO SANTA at Kenton County Public Library branches and courthouses! Kenton County Parks & Recreation, in cooperation with the Kenton County Public Library, is excited to announce its annual Letters To Santa ~ Letters From Santa program. Every child who sends a letter to Santa will receive a return letter from Santa just in time for Christmas! PLEASE be sure to check your child's letter to see that Santa can easily read full names and home addresses so that each child will receive his or her letter at home.  When mailing your child's letter to Santa, please remember to bring non-perishable food or personal care items (including diapers) for those less fortunate. Specially decorated barrels will be located right next to the mailboxes at each location. Our goal is again 2,500 letters and 2,500 items!