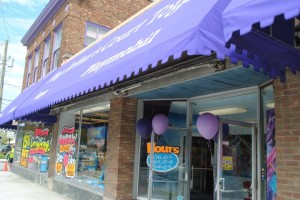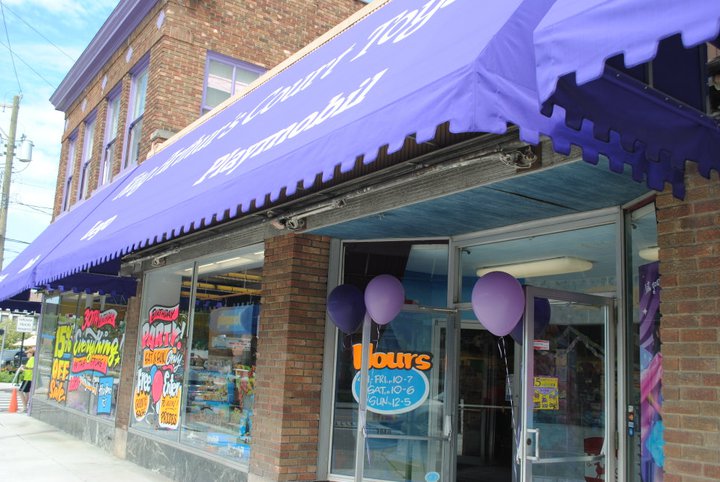 Calling all TOY LOVERS! Due to the awesome response King Arthur's Court Toys had for its LEGO Playday in September, they have decided to add  Demo Day on Saturday, October 26, 2013.
King Arthur's Holiday Catalog will mail out shortly featuring new exciting toys and classic favorites, and this is your chance to see the toys first hand. They will have catalogs available in the store for those who are not their mailing list and there are exclusive coupons and special prices included as well. The Demo Day will feature demos of toys in the catalog and much more! 
 You can stay up-to-date on the event by visiting King Arthur's Court Toys Facebook page.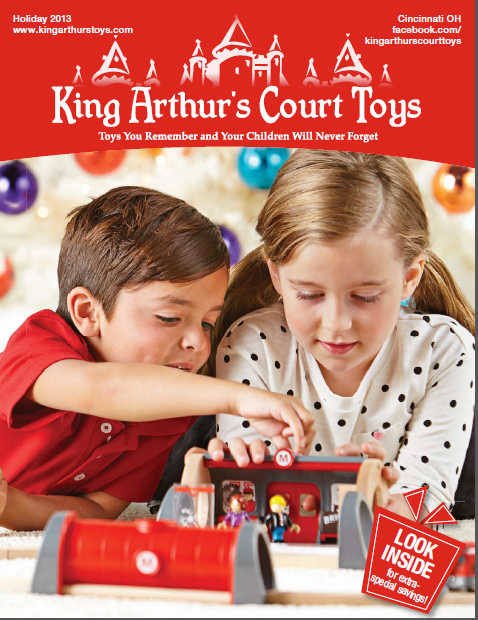 On top of getting to preview all the hot toys for this holiday season, King Arthur's will also have some great giveaways to sign up to win like:
Some of the featured demos will include:
To add to the fun, King Arthur's will have a magician from Cincinnati Magician Co demonstrating tricks from their Magic Kits. They will also have a game expert playing the hot new games featured in the catalog. Lastly, there will also be several toy reps from different companies in the store showing off their favorites as well.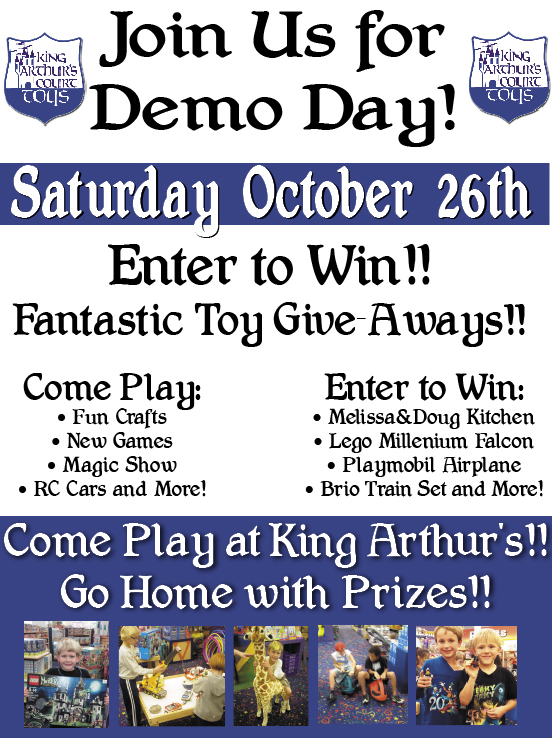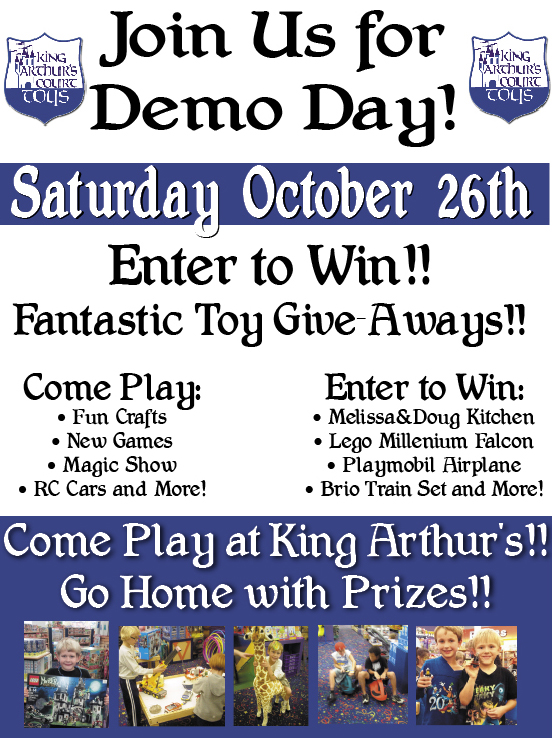 Disclosure: This is a sponsored post. Content was provided by King Arthur's Toys in Oakley. For more information on the event and ongoing updates, visit https://www.facebook.com/events/549833725070947