Welcome to the weekend!  If you are feeling like me, it's been a long week.  So, let's welcome in the weekend and have some fun!  So much to do around town, whether you want to see an old fashioned baseball game (Old West Festival) or check out the stars (Haile Digital Planetarium).  We have something for everyone!
FRIDAY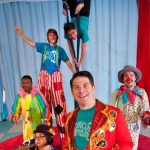 Zumba / Circus Sillly Willy Class Fridays, September 13 – October 11th.  9:00am – 10:00am Circus Mojo 326 Elm Street (RT 8) Ludlow, Kentucky, 41016 $99 for 6 classes.  The Zumba / Circus Silly Willy classes are great for  parents and caretakers and for the children!  While the adults "get their Zumba on"- the children get to participate in a Circus Silly Willy Class.  Circus Silly Willy classes are for children aged 4 to 6 and incorporate the basics of Circus Mojo circus arts classes. "
East meets West at Satrangi school  6:30-9:00pm Satrangi School Of Fusion  Elemental Om, 9510 Montgomery Rd, Cincinnati 45242.  Free Learn to dance like the new Miss USA at the free dance class organized by Satrangi School of Fusion. See and be part of the Bollywood glamour.
Northern Kentucky University Haile Digital Planetarium  Northern Kentucky University Science Center ~Free~  Join us at Northern Kentucky University's Haile Digital Planetarium for the show New Horizons and a short presentation on the new discoveries in our solar system. 7:30-8:30 pm.  New Horizons is a tour of the planets and a comet and takes you on a trip through our Solar system.
Fitton Center for Creative Arts 101 S. Monument Avenue, Hamilton, OH 45011 Adult tickets are $10 for members and $12 for non-members. Children (16 and under) are FREE! Children must live in the same household as the paying adult to receive free ticket. Otherwise, the price for children is $5 for members and $6 for non-members.  This is a wacky show with zany characters, comedy, songs, mime, audience participation and clever canines with plenty of tricks up their paws. No woof, it's fun for everyone! Divas & Dogs Variety Show is fun family entertainment! This is a trick dog show the kids will love, and grandparents, too!
SATURDAY
Magic of Art Festival ~ Noon-4:00 p.m. Children, Inc., 4C for Children, Residents of Mainstrasse Association, Stoney's Gifts: All Things Princess & Fairy, Covington Arts District's Full Spectrum 2013 6th Street Promenade, Mainstrasse, Covington, KY Free! Watch Mainstrasse transform for all things magic and art!  Magic of Art 2013 is the new name for the 5th annual Wee Folk Fest, and is a an afternoon of free family arts activities, live music, petting zoo, strolling performers, costume contest, photo booth, and more.  The event culminates in a foot parade led by horse-drawn carriage beginning at 3:30 p.m.  The event aims to provide imaginative experiences to families and children at no cost to them, while providing resources and information to bring arts into the home and promoting Mainstrasse as a colorful, family-friendly community.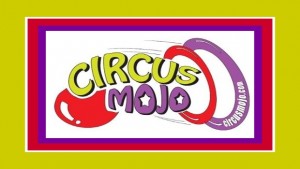 Read more about the Magic of Art Festival in this FFC post.
2:00pm-4:00pm Circus Mojo  The Ludlow Theatre  Home of Circus Mojo is pleased to present another installation of The Cincinnati Playhouse in the Park's "Off the Hill"" series! The play begins at 3:00 with a Circus pre-show beginning at 2:00. This is a free show (donations suggested), so don't miss your chance to experience live theatre and circus! Get here early! About Fake Flowers Don't Die: Winner of the Macy's New Play Prize for Young Audiences
9 am-7 pm Little Lords & Ladies Children's Boutique 7816 Cooper Road Montgomery, OH 45242 Free Discover lots of unique holiday gift items, including children's clothing, toys, dolls, books, hair accessories and more. The boutique will offer special discounts, refreshments, door prizes and pampering for mom by a Mary Kay consultant.
Noon – 2:00pm Cash Mob Norwood  503  E Ross Ave  St Bernard, OH 45217 Free Cash Mobs are events that celebrate and support our local independent businesses.  There will be a cash mob at Scherpie's Produce and Deli in St Bernard on Saturday, Oct 5, from noon to 2pm.  All you need to do is show up, perhaps buy a sandwich or salad and meet new people! The owner's will be giving out FREE gift bags of food during the event to cash mobbers!!!  Supplies are limited, and make sure to say you are with the CASH MOB to get one!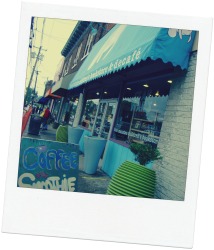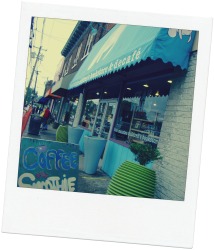 blue manatee bookstore 3054 Madison Road, 45209 has Free events all day.
9:30am – 10:00am manaTots story time for the youngest set! Bring your child under 4 in for stories songs and fun.
10:30am – 11:00am Willkommen! Learn simple German vocabulary through stories and songs.
1:00pm – 3:00pm Join us for stories, Star Wars trivia, and meet illustrator Chris Reiff and his amazing R2-D2 at blue manatee's second Star Wars Reads Day celebration! Wear your costume for a chance to win prizes! More fun to be announced, so keep up with us on Facebook or on our website.
1:00pm – 3:00pm Wyoming Fine Arts Center 322 Wyoming Ave, 45215 5.00-10.00 For those wanting a monthly dose of art, bring your family to the First Saturday Family Art Studio. Each month features a different open-ended project, to allow for play and experimentation with art materials. The whole family will enjoy a relaxing afternoon of creating.  Children over 12 can be dropped-off, children under 12 must be accompanied by an adult.

10:30 – 2:30 Girl Scout Troop 40522  Shiloh United Methodist Church one non-perishable item for the local food pantry; games and snacks are priced individually. Join the 5th and 6th grade Girl Scouts of Troop 40522 for family fun at our Fall Festival!   We hope you can make it.   We will have carnival games, food and drink, prizes, bid-n-buy items and our cake walk.   Admission is one canned good or nonperishable item to be donated to the Anderson Ferry Food Pantry.   Our festival is on Saturday, October 5 from 10:30 to 2:30 in the Wesley Hall at Shiloh Church on Foley Road.   See you there!   For questions, call 484-9795.

9:00 am-2:00 pm Lou Reyes  Schiff Conference and Banquet Center $15 for adult admission and children under 12 are admitted free The Gluten-Free Awareness Tour is coming to the Queen City! Join us for a day of gluten-free food and fun. Our health expo includes dozens of gluten-free food and beverage exhibits from local and national gluten-free food manufacturers, live chef demonstrations and presentations from celiac disease experts. Join us on our mission to make the world a more gluten-free friendly place, one city at a time. We are coming for you, Cincinnati!
1:30pm – 2:30pm Brazee Street School of Glass 4426 Brazee Street, 45209 Start the Halloween festivities by creating a bat in kilnformed glass! Will he be creepy or cute? You decide in this introductory level class. Students will use a variety of Bullseye accessory glass to design and create a glass bad with moveable wings. No experience necessary. Ages 5+ :: $20/bat
SUNDAY
October 6, 2013 2-3pm blue manatee bookstore  $8 "We're throwing a party to celebrate the newest Fancy Nancy chapter book, Nancy Clancy Sees the Future! Join us for a chapter or two of the book, fancy snacks, and a few surprises! -Ages 5-8 :: $8 per child :: Pre registration is required, as space is limited. Please call (513)731-2665 to register.
ALL WEEKEND
Jack-O-Lantern Junction Through OCTOBER 31  2013 10:30 a.m.-6 p.m. EnterTRAINment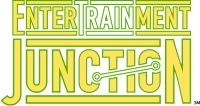 Junction www.entertrainmentjunction.com 7379 Squire Ct., West Chester, OH 45069 Starts at $9.95 September 21-October 31, 2013. Indoor, climate controlled family Halloween celebration in a kid-friendly, themed environment; Main Street Halloween decorations; walk-through trick-or-treat maze with non-scare ghosts, skeletons, cobwebs and multiple treat stations; area's only indoor Pumpkin Patch (where kids get a free mini-pumpkin); Halloween crafts; talking pumpkin; Halloweenville miniature animated display; outdoor straw maze and Halloween themed hand-cranked train cars and electric train ride (weather permitting); all other attractions also open, including the world's largest indoor model train display, giant kids' play area, A-maze-N FunHouse, new, interactive Coney Island replica, American Railroading Museum, and more.
Ol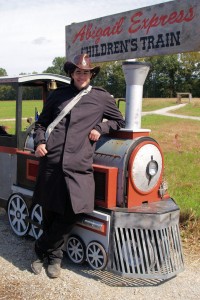 d West Festival :: This weekend we enter into the final weekend of the Old West Festival.
In addition to regularly scheduled activities, attendees will have a chance to experience baseball the way it was played in 1869. Game time is 1:05pm each day.
Attendees will enjoy watching the Buckeyes taking on their rivals The Norwood Highlanders on Saturday, October 5 and The Cincinnati Red Stockings playing The Dayton Clodbusters on Sunday, October 6. Discount tickets available at both Jungle Jims Market locations.