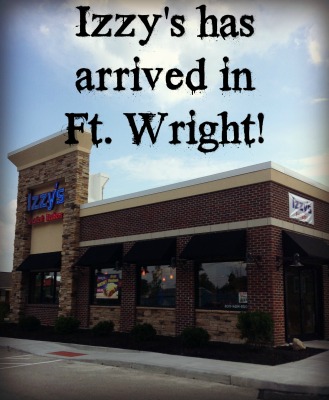 I did a little happy dance when I heard that Izzy's was going to open up a location in Fort Wright this summer.  Imagine that…reubens and potato pancakes just a hop, skip and a jump away from my house!  They are really in a great spot, and not just for Ft. Wright residents, but convenient to many NKY cities.  The new location is right by the Ft. Wright Walmart, so it's convenient to both 275 and I75, making it easy for people to get to their next reuben fix quickly.  Izzy's is a family owned chain of restaurants well known for their famous Reuben Sandwiches, which they describe as a "savory sandwich piled high with Izzy's famous corned beef, sauerkraut, Izzy's special dressing and melted imported Swiss cheese".  And it's paired perfectly with a potato pancake and their famously delicious pickles.  Their Reuben gained national recognition a few years ago when Izzy's was featured on the Travel Channel's Man Vs. Food, and they are often praised as the best deli in town.
Izzy's has a long history in the Cincinnati area, and the name immediately makes most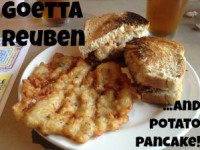 people think of top-notch reubens.  But Reubens are not the only thing on their menu.  If corned beef isn't your thing they've got quite a selection of sandwiches to choose from, as well as wraps, burgers, salads and MORE.  I have always opted for their signature reuben, but the last time I went I had the Goetta Reuben and it was sooooo very good!  They also have a kid's menu with items like Grilled Cheese, Chicken Nuggets and such.  AND the Ft. Wright location not only sells your usual soft drinks, but they also serve wine and have a pretty decent selection of bottled beers.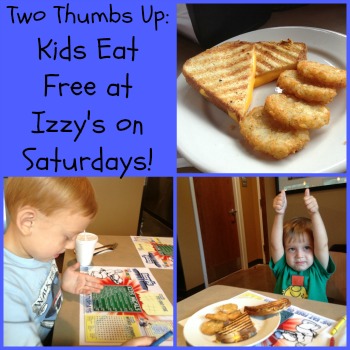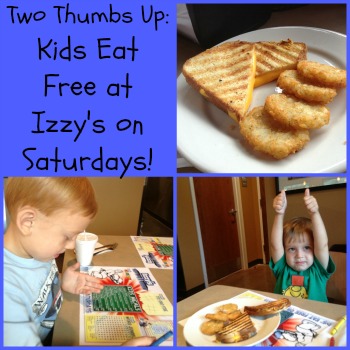 My favorite thing about Izzy's though?  Ok…wait, SECOND favorite thing, (since the potato pancakes are my favorite)…is that KIDS EAT FREE on SATURDAYS!  That is awesome!  For each paying adult meal you can get one child's meal free!  And I should note, that my kids loved the kids meals, and they were very reasonably priced, so even if you aren't dining there on a Saturday, it won't break the bank to get kids meals.  Actually, I thought all of the menu prices there were reasonable for the large amount of food you get!
Ok…I need to stop writing about Izzy's now and make plans to get there soon…I now have a hankering for a Reuben and a Potato Pancake.
Izzy's in Fort Wright is located at 1965 Highland Pike.  They not only have indoor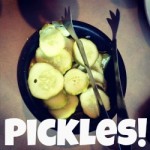 dining, but they also have a drive thru window and outdoor seating!  For the full menu, hours of operation and other important information see the Izzy's Website.