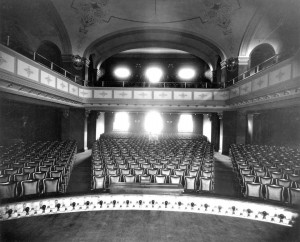 While we love spending time exploring Cincinnati with our entire family, sometimes its nice to get out with your husband or wife for a night on the town.  When my husband and I are able to squeeze in a date night, one of our favorite things to do is to take in a performance at one of the local theatres.  Luckily for all of us, Cincinnati is home to quite a few, each with a great lineup of performances scheduled for this fall. Following are just a few of the many shows you can catch this fall at theatres around town such as Ensemble, Playhouse, The Carnegie, Arronoff and Falcon Theatre. I think you'll agree there is a little something for everyone this season!
Ensemble Theatre Cincinnati Presents…
OTHER DESERT CITIES
September 4-22, 2013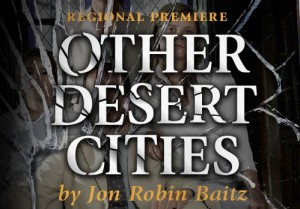 REGIONAL PREMIERE. A new play by the creator of TV's hit drama Brothers and Sisters, this searing comedy was named the Outstanding Play by the Outer Critics Circle and called "the best new play on Broadway" by The New York Times. When a once-promising novelist returns home to Palm Springs to visit her parents, conflict ensues after she reveals the imminent publication of her juicy tell-all memoir—a book that focuses on the politically explosive and tragic death of her antiwar-activist brother. With her parents trying to cling to their Reaganesque social status, the family is thrown into turmoil and must come to grips with its painful past. This critically acclaimed new play crackles with wit, razor-sharp one-liners, a fierce cast of characters, and a storyline that grabs you from the opening scene to its riveting conclusion.
Tickets are $39-$43, more information is available at http://www.ensemblecincinnati.org.
RAPTURE, BLISTER, BURN
October 9-27, 2013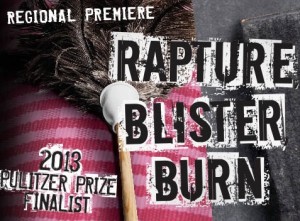 REGIONAL PREMIERE. From Gina Gionfriddo whose writing credits include Law & Order and the new Netflix series House of Cards, Rapture, Blister, Burn is a "piercingly sharp, bittersweet social comedy" (The Associated Press). Catherine's got the sexy rockstar academic career that every Ph.D. dreams about: another book out, TV appearances, and an upcoming speaking engagement in Italy. So what's she doing outside a bar, drunk-dialing her grad school ex-best friend, Gwen, now a stay-at-home mother and housewife married to Catherine's old flame? Both women, coveting each other's choices, attempt to find the happiness and fulfillment they lack by commencing a dangerous game of musical chairs, with surprising and hilarious results.
The Carnegie Presents….
BOEING BOEING
Weekends November 8 – 24, 2013
Bernard is engaged to Gloria. And to Gabriella. And to Gretchen. Three beautiful flight attendants kept secret from each other only by Bernard's precise timetables of flights in and out of Paris. But when Boeing invents a faster engine, Bernard's three foxy fiancés converge on his swank flat at the same time, igniting a mad dash of slamming doors, hidden women and nick-of-time maneuvers as Bernard tries desperately to save his perfect bachelor fantasy.
Winner of the 2008 Tony Award for "Best Revival of a Play" and immortalized in 1965 by Tony Curtis and Jerry Lewis, BOEING BOEING is a high-flying physical comedy classic featuring the exciting emerging talent of CCM Drama in the much anticipated debut of their new faculty director.  Tickets $17 – $24
FALCON THEATRE PRESENTS…
SLASHER, A Horrifying Comedy
October 18, 19, 25, 26, November 1, 2, 2013
Set in a small Texas town, Slasher follows the making of an extremely low-budget horror film.  Between losing much of their funding, the conservative religious group trying to shut down production and the strange "accidents" that start befalling the cast and crew, Slasher is a frighteningly funny send up of the horror movie genre.  It's the perfect way to celebrate Halloween! For more information, and to purchase tickets, visit: http://falcontheater.net
STRIKING 12, A groovy Lily Musical
December 6, 7, 8, 12, 13, 14, 2013
As the year comes to a close and a disenchanted young man decides to skip a New Year's Eve party and instead picks up a copy of Hans Christian Anderson's The Little Match Girl, he is transported to a lace where the smallest things can be miraculous.  Musical trio Groove Lily wrote this play as a holiday concert event and have been entertaining audiences with it for years.
Now Falcon will bring the wonderful music and heat warming tale to life for the holiday season.  Our production will feature live musicians, actors and marionettes as we weave this beautiful story. For more information, and to purchase tickets, visit: http://falcontheater.net
Broadway in Cincinnati Presents….
GHOST The Musical, National Tour
September 24, 2013 – October 6, 2013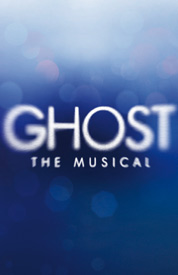 Relive the iconic and magical moments from the Oscar-winning movie Ghost in a brand-new Broadway musical.Ghost The Musical breathes glorious new life into a timeless love story. The musical features an original pop score from multiple Grammy Award-winners Dave Stewart, one half of the 80s pop duo the Eurythmics, and Glen Ballard, co-writer with Alanis Morissette on the multi-platinum album Jagged Little Pill, among many other notable credits and collaborations. The musical's tale of everlasting love is thrilling entertainment for audiences of all ages.
Adapted from the hit film by its Academy Award-winning screenwriter Bruce Joel Rubin, Ghost the Musical follows Sam and Molly, a young couple whose connection takes a shocking turn after Sam's untimely death. Trapped between two worlds, Sam refuses to leave Molly when he learns she is in grave danger. Desperate to communicate with her, he turns to a storefront psychic who helps him protect Molly and avenge his death. For more information, or to purchase tickets: http://cincinnati.broadway.com/
FLASHDANCE
October 29, 2013 – November 10, 2013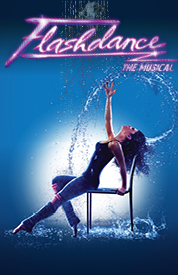 Celebrating its 30th Anniversary, the pop culture phenomenon of FLASHDANCE is now live on stage. With electrifying dance at its core, FLASHDANCE-THE MUSICAL tells the inspiring and unforgettable story of Alex Owens, a Pittsburgh steel mill welder by day and a bar dancer by night with dreams of one day becoming a professional performer. When romance with her steel mill boss threatens to complicate her ambitions, Alex learns the meaning of love and its power to fuel the pursuit of her dream.
FLASHDANCE-THE MUSICAL features a score that includes the biggest hit songs from the movie, including the Academy Award-winning title song "Flashdance – What a Feeling," "Maniac," "Gloria," "Manhunt," and "I Love Rock & Roll." In addition to these hits, 16 brand new songs have been written for the musical with music by Robbie Roth and lyrics by Robert Cary and Robbie Roth.
FLASHDANCE-THE MUSICAL features a book by Tom Hedley (co-writer of the original screenplay), and Robert Cary with direction and choreography by Sergio Trujillo (Jersey Boys, Memphis). For more information, or to purchase tickets: http://cincinnati.broadway.com/
*This show contains some mature content that may not be suitable for all audiences.
Cincinnati Playhouse in The Park Presents…..
Marx Theatre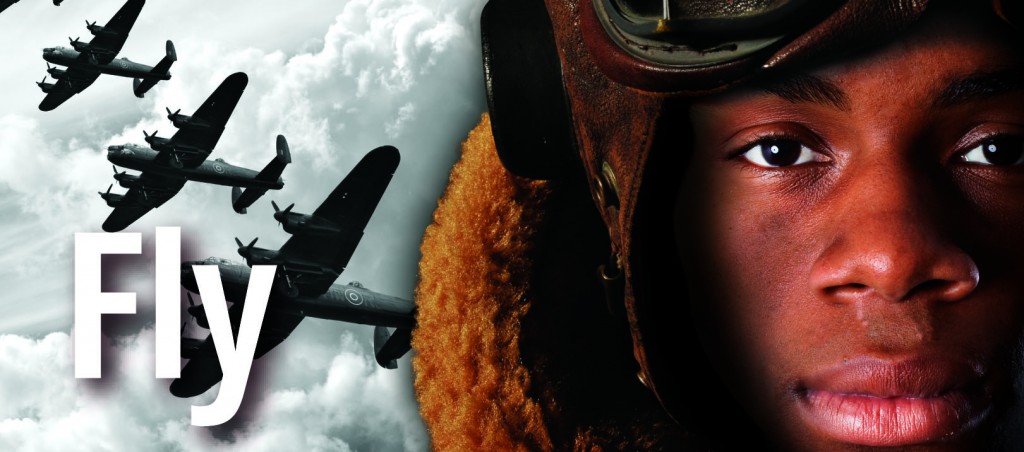 Fly (Sept. 7 – Oct. 5, 2013; opening night: Sept. 12)
The inspiring and powerful story of World War II's famed Tuskegee Airmen by Trey Ellis and Ricardo Khan. Fly inventively combines live action and video projections with an emotionally-charged tap dancer, who offers insight into the hopes, fears and triumphs faced by the African-American airmen. Follow the journey of these heroic military pioneers as they train for a place in history. The New York Times said "Fly blew me away … a superior piece of theatrical synergy." Co-creator Ricardo Khan will direct this fast-paced and highly theatrical event. Fly is sponsored by The Otto M. Budig Family Foundation.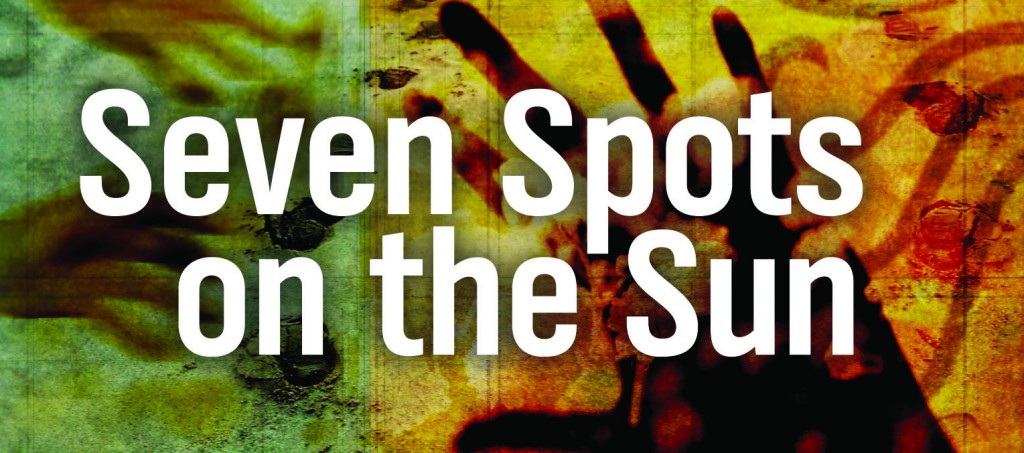 Thompson Shelterhouse
Seven Spots on the Sun (Sept. 28 – Oct. 27, 2013; opening night: Oct. 3)
A world premiere fable of revenge and redemption by up and coming playwright Martín Zimmerman. The citizens of a Latin American village, still reeling from the effects of a brutal civil war, find themselves facing an even more devastating foe: a plague that threatens the most vulnerable among them. A reclusive doctor discovers he has a magical capacity for healing, but it's his own soul he must mend when he's faced with a life-or-death decision. Will he choose a path of compassion or retribution? KJ Sanchez directs. Seven Spots on the Sun is sponsored by Digi and Mike Schueler. New Work sponsored by The Lois and Richard Rosenthal Foundation.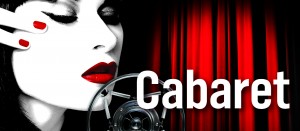 Marx Theatre
Cabaret (Oct. 19 – Nov. 16, 2013; opening night: Oct. 24)
Take your seat in the decadent Kit Kat Club as performer Sally Bowles and novelist Clifford Bradshaw enter into a stormy romance against the backdrop of rising Nazi influence in pre-war Berl
in. Cabaret features an irresistible combination of show-stopping choreography and unforgettable songs. Tony Award nominee Marcia Milgrom Dodge will helm the production.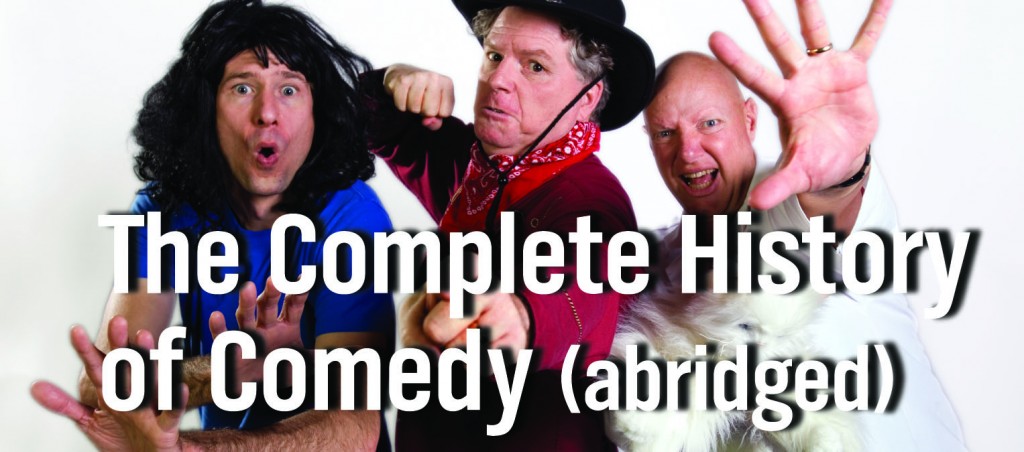 The Reduced Shakespeare Company
The Complete History of Comedy (abridged) (Nov. 9 – Dec. 29, 2013; opening night: Nov. 14)
This brand-new show seeks to answer one of life's great mysteries: What makes people laugh? From cave men telling "Rock Rock" jokes to The Daily Show and everything in between, the bad boys of abridgement leave no joke untold as they deconstruct the entire history of comedy in 90 rollicking minutes. Variety said, "Is there anything these men can't reduce? … Intellectual rigor leavened by silliness of the first degree." New Work sponsored by The Lois and Richard Rosenthal Foundation.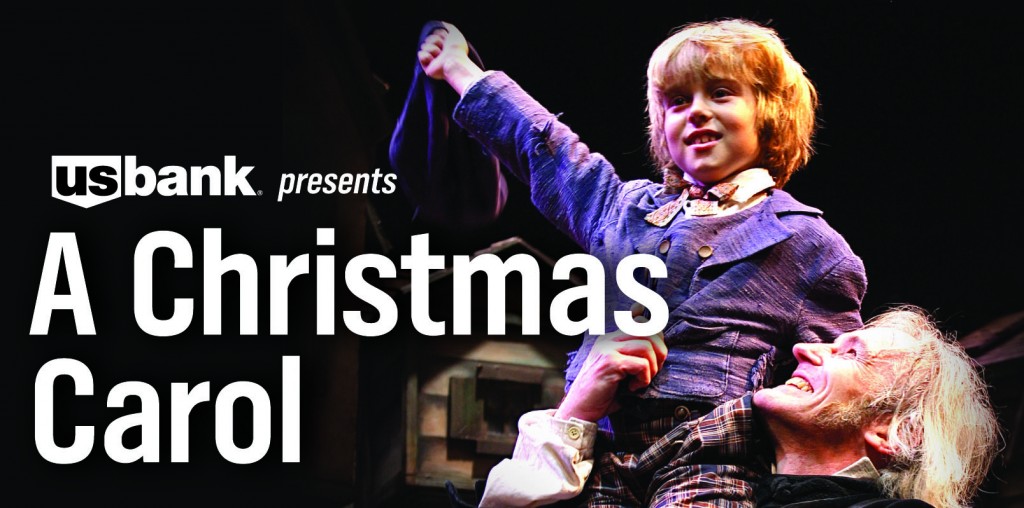 To purchase tickets or for more information, call the Playhouse Box Office at 513-421-3888 (toll-free in Ohio, Kentucky and Indiana at 800-582-3208) or visit www.cincyplay.com.
For complete details on shows, please visit the website of the respective theatre. Also, for more great information on the Cincinnati theatre scene, visit Rob Bucher's Behind the Curtain Blog.