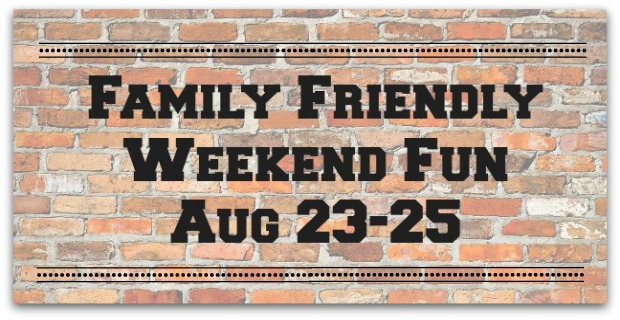 Ready for the weekend?  I know we are!  Last weekend we checked out the weekend post here on Family Friendly Cincinnati and headed out to Smale Park.  We had a BLAST!  Thanks to Amy Q's post about Smale Riverfront Park, we rode the Southbank Shuttle for $1 each, enjoyed the park and walked across the Purple People Bridge.  This weekend, we may head out to the Northern Kentucky University Natural Science Center to check out the night sky.  Check out the scoop in this post.  There are so many things to do this weekend, and such variety!
Friday
Fridays until August 3oth enjoy Froyo and Face Painting  6:30pm-8:30pm at Kocanut Joe's   FREE face painting available from 6:30-8:30 p.m. (First come, First served and the last painting will begin at 8:15p.m.) What a great way to start the weekends… please join us!
August 23 at 7:30 p.m. – Ancient Astronomy  FREE, please make reservations here.  Held at Northern Kentucky University Natural Science Center  (Maps and directions: http://www.nku.edu/campusmaps.html)
We begin with a look at the night sky as the ancient astronomers would have seen it with their unaided eyes. From naked eye observations over many centuries, ancient astronomers gathered information on the motion of the planets which eventually lead to a most sophisticated ancient computer, The Antikythera Mechanism, which thanks to modern technology we now understand what it is and how it works. Our main show, further explores this link between the ancient world and the modern world, in the show called Seven Wonders. In Seven Wonders travel back in time and witness the ancient wonders of the world as they have not been seen for thousands of years. Travel to Egypt to visit the Lighthouse of Alexandria and the Great Pyramids, to what is now Turkey to see the original Mausoleum, to Babylon in what is now Iraq to explore the fabled Hanging Gardens, to Greece to tour the Temples of Zeus and Artemis and the island of Rhodes to stand in the shadow of the towering Colossus. We will investigate the theories of how these wonders were created and then take a tour of some of the universe's greatest wonders. Narrated by Sean Bean.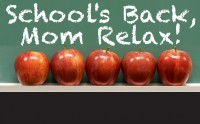 School's back and Cincy Chic, the local online publication for women, wants to treat Tri-State moms to a little pampering.  Cincy Chic is inviting moms to join them at Mi Salon Spa in Florence on Friday, August 23, 6-9pm for a special evening designed just for them. Attendees will enjoy complimentary salon/spa services, wine and hors d'oeuvres, shopping with local vendors, networking with local mom bloggers, and can get hair/makeup tips from style experts. Plus, all attendees will receive a free tote bag filled with swag!  FREE FOR FFC READERS!  Check out this post and make your reservations!    Must make reservations.
Saturday
Comboni Missionaries – Taste of Mission ~ Saturday, Aug. 24, 4:00pm-10:00pm ~ Comboni Mission Center, 1318 Nagel Rd., Cincinnati, Ohio 45255 ~ Stop by a Taste of Mission to learn more about the Comboni Missionaries and their work around the world. Enjoy authentic food from Italy, Africa, Ecuador, Venezuela, Mexico, and many other countries while watching live performances. There will be dancers and music from Africa and the Americas, other live entertainment, international beers and wines, a mission market, art and artifacts exhibits, face painting, and other activities for all ages.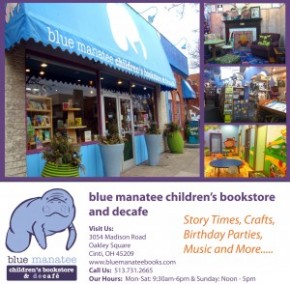 Join Baby Unplugged author Dr. John Hutton, Toast to Baby authors Sandra Gross and Leah Busch, and Cheer Up, Monster author Kelli Gleiner for a bounty of board books from blue manatee press! Authors will read, discuss, and sign their books at this free, all ages event!  Blue Manatee Children's Bookstore and Decafe.  10:ooam-11:00am.
Grand Opening of PRO Martial Arts Loveland—Saturday August 24th 10:00am-3:00pm–PRO Martial Arts Loveland is helping local kids "kick" bullying with their Armor™ bullying and Predator Prevention Program.  This event is for kids and parents along with anyone who has an interest in Karate.  The Grand Opening Celebration will feature free food and fun activities, free karate lessons and demonstrations, self defense demonstration, and you have the chance to win free lessons, pizza parties and back-to-school gifts.  784 Loveland-Miamiville Rd.
Pet Fair at Kenton County Animal Shelter in Covington! The Kenton County Animal  will present its 6th Annual Pet Fair in partnership with Kenton County Public  Library on Saturday, August 24 from 10:00 am until 2:00 pm.  Animal Shelter staff will provide the public with pet-related information to  help you and your families make the best decisions for your pets. The Pet Fair  will include Donetta the Pet Psychic, Kenton County Sheriff's Department K-9  unit demonstration, Lapis Wolf Studio, UCAN, Parrot Rescue, Pets Plus and  more. All adoptions on the day of the Pet Fair will be just $40! The  Animal Shelter is located at 1020 Mary Laidley Drive in Ft. Mitchell, KY 41017.  For more information, contact the Kenton County Animal Shelter at (859) 356-7400  or visit kentoncounty.org or [email protected].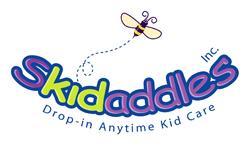 State Fair fun at Skidaddles  5939 Deerfield Blvd Mason Ohio 45040 8.50 per hour Skidaddles is transforming into the Sate Fair.  Come in for a fun time of playing games and winning prizes. Skidaddles is a drop off child care center inviting your child to come have a blast while you enjoy an evening out.
Chuck Wagon Dinner Ride    –Saturdays  June, July, August & Labor Day Weekend– 5:00pm – 9:00pm        Bonnybrook Farms    3779 State Route 132, Clarksville, OH  45113  Adults $30.; Children 4-12 $17.; 3 & younger free       A Chuck Wagon Dinner Ride offers a FUN evening of GREAT food and camaraderie for families, friends and groups of all sizes. Enjoy the outdoors and some 'Fun on the Farm' activities. When the dinner bell rings, enjoy a barbecue meal of hickory smoked pulled pork and chicken and farm fresh, locally grown salads and sides.  After dinner, board the wagon for a ride to Todd Fork Creek. At the old chuck wagon, choose from fresh baked desserts then gather 'round the campfire to roast s'mores.
Saturday, August 24, 2013 1:30pm-3:00pm "Kids+Me: Bowls" Bring your young artist to Brazee and create glass art! Students will learn about and experiment with a range of Bullseye accessory glass to design and create their own 5.5″ bowl.
August Family Open House: Kilncarved Tiles
 Saturdays in August 10:00am-1:00pm Open House style at Brazee Street Studio.  Experience Kilncarving in this family-friendly Open House! Use fiber paper to create a relief impression on a glass tile of your own design.
ManaTots at Blue Manatee Children's Bookstore and Decafe   Saturdays  9:30am located at 3054 Madison Road in Cincinnati, OH 45209  Free, children up to age 4. Stories, songs and fun!
Scheduled Community Arts Centers Week Events for Saturday, August 24th:
Women Writing for (a) Change Center 10:00AM – 2:00PM The center will have a variety of activities, including writing samplers and readings from adults and girls and an open-mic reading opportunity beginning at 1:30. Make plans to stop by here first before heading to their neighbors just down Montgomery Road.
Kennedy Heights Arts Center 12:00 – 4:00PM Participate in a community art project wherein you will have the chance to help construct a giant vessel on the front lawn as part of the exhibit Vessels: All the Eyes Can Hold. Additionally, there will be a number of hands-on art activities for all ages, highlighting KHAC's upcoming fall classes.
Elementz 11:00AM – 2:00PM Get your dance on with a variety of free dance classes at Elementz. Children and preteens from 7+ can enjoy hip hop at 11:00AM; Miyah leads a Zumba workout for older teens and adults at Noon; and teens and adults can take part in a hip hop groove class with Derrek Burbridge beginning at 1:00PM.
Oxford Community Arts Center 2:00 – 5:00PM The Big Ol' Wall: Oxford Ohio Making Art Together – Bring the family and join the neighbors as the community comes together to participate in the creation of a large scale art project
Sunday
4th Sunday Village Vintage and Arts Bazaar at MainStrasse Village August 24, 9:ooam-3:00pm. Mainstrasse Village ~FREE~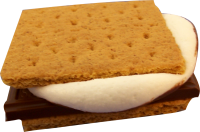 S'more Festival August 25th, 2013 / 1-5pm YMCA Camp Ernst www.myycamp.org 7615 Camp Ernst Rd. Burlington, KY Free Admission; Ticket Sales $1-5 per activity An exciting afternoon of Camp Ernst Activities, Concessions, and a Silent Auction to benefit campers whose families would not otherwise be able to afford a week of summer camp.  Concessions, Silent Auction Proceeds, and Ticket sales, ranging from $1-5 per activity, all go toward sending more campers to camp in 2014!
2:00pm-3:00pm Stop by Blue Manatee Children's Bookstore and Decafe to help break the world's record for the longest comic strip! We need your help to ink three GIANT panels from a "Big Nate" comic strip by Lincoln Pierce. We also have great graphic novel give aways for participants.  Free event, no registration required -Ages 6 and up only, please.
Celebrate Strength: A Benefit for Gerri Willham August 25, 2013 2:00pm-6:00pm  Cincinnati/NKY Airport Ballfields 1473 Youell Road Hebron, KY 41048 $10 for adults, children are free.  This will be a family friendly event with a goal to raise money for Gerri Willham, diagnosed with Lou Gehrig's disease (ALS) in September of 2012. The event is going to be held at the Airport Ballfields in the picnic area.  Raffle and silent auction items from Barnes and Noble, Cincinnati Museum Center, The Creation Museum, Jeff Ruby Restaurants, Tom and Chee, Longhorn Steakhouse, Aeropostale, Funny Bone on the Levee, Skyline, Gigi's Cupcakes, Vera Bradley, Apple TV and many others! Spread the word and make sure Sunday, August 25 is marked on your calendar!
Sensory Sunday: Stories, Songs & Fun for You & Your Little One August 25, 2013 2:00pm-3:00pm     Shalom Baby, for Jewish families with children 2 years and younger.  Gymboree: 6209 Snider Road      Free       Shalom Family has a great new way for parents and babies to get connected to one another and the Jewish community! These private, interactive playgroups take place on the second and fourth Sundays of each month and are FREE and feature the popular Miss Meliss, who keeps babies and their parents engaged and entertained with her unique brand of fun. Play dates always include a snack and take place from 2:oopm-3:00pm at The Gymboree in Mason. Dates and times are subject to change, please check the website for updates. RSVP at www.myshalomfamily.org. Sensory Sunday is a program of  Shalom Family, an initiative of The Mayerson Foundation.
All Weekend
Send a postcard to the library!      June 1-August 31     Kenton County Public Library   Send a postcard to the library from your vacation and we'll display them in the library. Visit the website for branch addresses.