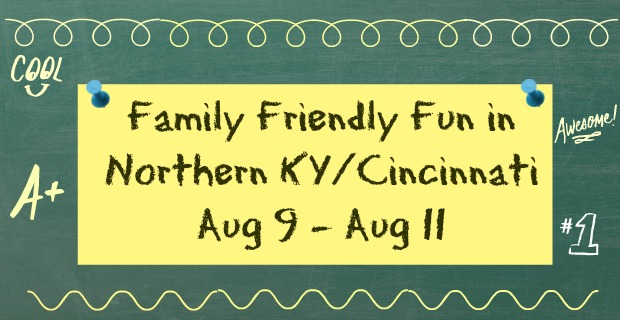 For some of us, this is a sad weekend.  A last celebration of summer.  A farewell to lazy mornings and days at the pool.  It is the last weekend before school starts.  On the other hand, that means the house may be a lot more quiet, right?  Whether you are celebrating, or mourning, your last weekend before school starts, we have lots of great activities and things to do!  Check out the details here!
Friday
Froyo and Face Painting Fridays until August 30 | 6:30pm-8:30pm at  Kocanut Joe's Frozen Yogurt   Every Friday up through August 30th Kocanut Joe's will have FREE face painting available from 6:30-8:30 p.m. (First come, First served and the last painting will begin at 8:15p.m.)  What a great way to start the weekends… please join us!"
Saturday
Second Saturday Street Faire  August 10, 2013  10:00am-5:00pm in Waynesville sponsored by the Merchants Association.  Free to visitors.  Second Saturday Street Faire features artists, crafters, authors, entertainment, a cruise-in, ghost dinner & tour, a free book swap, historic storytellers and art contests with monthly prizes totalling $400.  Aug. 10th art contest is a Plein Air competition where artists have all day to complete their work.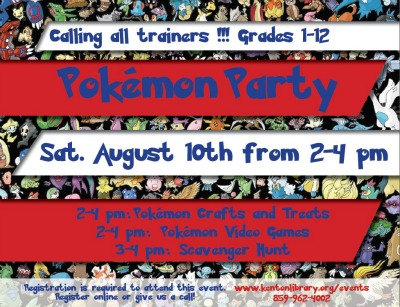 Calling all Pokémon trainers!  Pokémon Party at the Kenton County Public Library's Erlanger Branch Saturday, August 10 from 2:00pm-4:00pm.  Registration required, please call (859) 962-4002.  For children and teens in first through 12th grade.
2:00pm-4:00pm – Make a Pokémon craft, play Pokémon video games and enjoy treats
3:00pm-4:00pm – Participate in a scavenger hunt and Pokémon Gym Leader Challenge
Children and teens are encouraged to dress as their favorite Pokémon character. Space is still available to those interested in participating.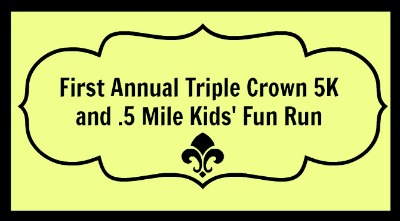 Triple Crown 5K and Kids .5 Mile Fun Run The run takes place in the Triple Crown subdivision in Union, Kentucky on August 10th.  The 5K begins at 7:00am and the .5 Mile Kids' Run is at 8:15am.
Children under the age of 12 may participate in the Kids' Run.  There is no age restriction on the 5K.  Please see link in title for registration and location details.
Rookwood Day AUG 10  12:00pm – 4:00pm at the Cincinnati Art Museum FREE  The Rookwood Pottery Company played a major role in American art pottery at the beginning of the 20th century. Learn more about this significant part of Cincinnati's history with gallery talks led by our objects conservator Megan Emery and Rookwood artist Jim Robinson. Artists from Funke Fired Arts will also be on hand to demonstrate their techniques and answer questions about their process. Stop by the Art Museum Shop to buy a contemporary Rookwood piece, and finish the day off with a special happy hour at The Rookwood Restaurant in Mt. Adams – bring your program for a free appetizer. Reservations not required.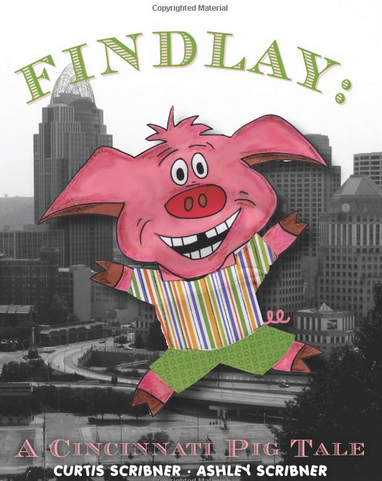 Check out this fun book signing at blue manatee children's bookstore: "Findlay: A Cincinnati Pig" signing today, Saturday, August 10 from 11:30am – 12:30pm.  Author Curtis Scribner and illustrator Ashley Scribner will be at blue manatee to read, discuss, and sign their book, "Findlay: A Cincinnati Pig."  In this book, Findlay, a small farm pig, dreams of a magical place where pigs can do whatever they want: shop, eat, explore and even find some new pig friends! One day, after hearing a farmer talk about "Porkopolis," Findlay sneaks away to what he believes is the special place of his dreams and has quite the adventure! Adults and children can see the landmarks and sites while taking a tour of downtown Cincinnati, and the neighborhoods of Hyde Park, Mt. Adams and more.
Also about blue manatee on Saturday: ManaTots – Stories, songs and fun
 at 9:30am for children up to age 4; free and Spanish Story Time  – Learn simple Spanish vocabulary through stories and song from 10:30 – 11am; Free and open to all ages
Taste of Over The Rhine Saturday, August 10 – 11:00am – 11:oopm Cincinnati Parks/OTR Foundation/Tender Mercies Washington Park — Join us at Washington Park for the first annual Taste of OTR, featuring live music, samples of OTR food and unique merchandise!  Tender Mercies is beginning the new tradition of celebrating the tastes, flavors, and sounds of Over-the-Rhine. The event will showcase the food, art, shopping and people that make OTR the cultural center of Cincinnati. You have been a big part of the area's success, and we hope that you can join us in kicking off this inaugural event.
Skidaddles Game Night August 10th 2013 5:00pm to midnight Skidaddles  5939 Deerfield Blvd Mason Ohio 45040 $8.50 per hour Skidaddles is bringing your favorite games to life.  Come join us every Friday and Saturday night.  We are a drop in child care center that offers date nights so parents can enjoy an evening out.
Sunday
Sensory Sunday: Stories, Songs & Fun for You & Your Little One August 11, 2013 | 2:00pm-3:00pm Shalom Baby, for Jewish families with children 2 years and younger Gymboree: 6209 Snider Road Free FREE playgroups that feature the popular Miss Melissa, who keeps babies and their parents engaged & entertained with her unique brand of fun. Play dates always include a snack. Dates & times are subject to change so please check the website for updates. RSVP at www.myshalomfamily.org. Sensory Sunday is a program of Shalom Family, an initiative of The Mayerson Foundation & open to families in the Jewish community with children two years and younger in which at least 1 parent is Jewish. Two families will each win a $50 Target Gift Card at every event!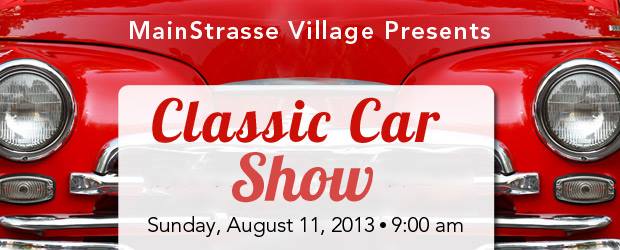 MainStrasse Classic Car Show, August 11 along the Sixth Street Promenade and in Goebel Park, in MainStrasse Village, Covington, KY – over 250 Classic Cars will be showcased during this event.
All Weekend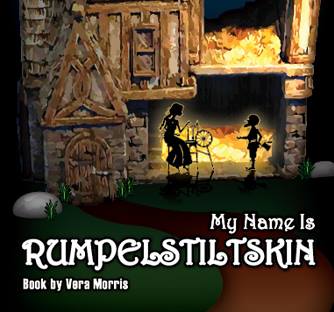 My Name is Rumpelstiltskin August 2-10, 2013 Beechmont Players, Inc.  Anderson Center: 7850 Five Mile Road Cincinnati, Ohio 45230
$15 general admission; $13 children, seniors (60+) and active military.
To become the most powerful force in the kingdom, the wizard Rumpelstiltskin must possess a child of royal birth. He spreads the word that the miller's daughter can weave straw into gold. Since the kingdom is bankrupt, she's whisked off to the palace and ordered to spin. With Rumpelstiltskin's help, she delivers the gold. When she marries the prince and has a baby, she has 24 hours to guess the wizard's name or lose her child.